HR Roll Call – Ryan O'Hearn (9), Donnie Dewees (4), David Hollie (1)
BPKC Hitter of the Day – Jose Caraballo 2-4 R, 2-2b, RBI
BPKC Pitcher of the Day – J.C. Cloney 7 IP 4 H 0 R 0 ER 1 BB 5 K 9-3 GO-FO 79p/54k
Transactions – Khalil Lee promoted to NW Arkansas
Jason Adam promoted to Kansas City, Justin Grimm put on the DL
Michael Emodi and Hunter Strong placed on Burlington roster, Isaiah Henry transferred to Surprise roster.
Emmanuel Rivera transferred to Arizona on a rehab assignment.

Kannapolis Intimidators 4 Lexington Legends 1
The Legends difficult start the second half continued in Kannapolis after a bus ride that normally takes under seven hours arrived some 11 hours later. Perhaps it was the lack of sleep or White Sox pitcher Parker Rigler just spinning a good outing, but whichever it is, the Legends struggled to a 1 for 9 effort with runners in scoring position. The Legends scored their only run in in the fifth inning after Cristian Perez singled, stole second and scored on a Marten Gasparini single. Starter Andres Sotillet after working five scoreless innings struggled in the sixth, giving up a leadoff single before hitting a pair of batters to load the bases. One hitter later Sotillet would give up a double to score two runs before giving up another two-run single to push Lexington down 4-1. The Legends would get a runner in scoring position in three of the final four innings but failing to push anyone home.
Seuly Matias: 1-3 HBP
Nick Pratto: 1-3 BB
Cristian Perez: 1-4 R, SB (5)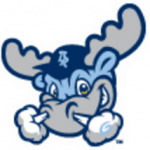 Lynchburg Hillcats 5 Wilmington Blue Rocks 1
The Rocks were limited to just four hits on Wednesday, scoring a run in the first before being blanked over the final eight innings. Starter Ofreidy Gomez matched that effort for five innings giving up a solo home run in that time in a 1-1 game. The right-hander couldn't get through the sixth without any damage, allowing four runs when Lynchburg connected on three extra bases hits with a run-scoring triple, a double and a two-run home run to take a 5-1 lead that would be more than enough to finish off Wilmington.
Blake Perkins: 1-4 R
Rudy Martin: 1-3 2b, K
Anthony Bender: 1 IP 0 H 0 R 0 ER 1 BB 0 K 2-1 GO-FO 11p/6k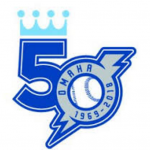 Round Rock Express 6 Omaha Storm Chasers 4
The Chasers lost to Round Rock for a third consecutive game, this time with a late two run home run off the bullpen. Starter Glenn Sparkman worked six innings with six strikeouts, allowing six hits and three runs (2 ER) with three hits in the third to plate two runs and a passed ball leading to an unearned run in the fifth. The offense got Sparkman off the hook with a pair of seventh inning home runs from Donnie Dewees and Ryan O'Hearn, the latter a two-run home run that scored Jorge Bonifacio. That even score wouldn't last long as Sam Selman would give up a single and a walk before Coach Poldberg would turn to Jake Newberry. That move would fail for Poldberg when Newberry gave up a three-run home run to Tommy Joseph to give Round Rock a 6-3 lead. The Chasers scored and put the tying runs in scoring position in the ninth on a rbi double by Paulo Orlando but Ramon Torres would strikeout and pinch hitter Frank Schwindel flew out to end the threat.
Jorge Bonifacio: 1-4 R
Donnie Dewees: 1-4 HR
Ryan O'Hearn: 1-4 HR, 2 RBI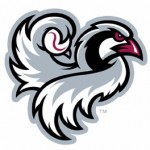 Idaho Falls Chukars 5 Grand Junction Rockies 1
Lefty J.C. Cloney won his third consecutive decision to start his season with another impressive start. Working seven innings for the second time in three tries Cloney tossed shutout baseball while creating nine groundouts along next to five strikeouts. The Chukars offense backed him up quite nicely, scoring five runs in the first five innings with four different hitters driving in runs including a two-run double by Jesus Atencio in the fourth inning. The win pushed Idaho Falls back to three games above .500 early in their season.
Andres Martin: 2-3 R, RBI, BB, SB (3)
Nathan Eaton: 1-4 RBI
Kyle Isbel: 1-4 RBI
Thursday Probables
Omaha – Jon Dziedzic 3-6 3.97 ERA 1.31 WHIP
NW Arkansas – Foster Griffin 3-8 6.19 ERA 1.64 WHIP
Wilmington – Gerson Garabito 2-6 4.32 ERA 1.51 WHIP
Lexington – Yefri Del Rosario 0-3 10.45 ERA 2.42 WHIP
Idaho Falls – TBD
Burlington – Randy Acevedo 0-0 5.40 ERA 2.00 WHIP