HR Roll Call: Anderson Miller (9), Jecksson Flores (6), MJ Melendez (12), Jeison Guzman (3)
BPKC Hitter of the Day – Jeison Guzman 2-4 HR, 2b, BB 
BPKC Pitcher of the Day – Gerson Garabito 7 IP 3 H 2 R 1 ER 3 BB 4 K 8-7 GO-FO 101p/65k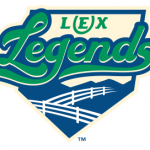 Lexington Legends 6 Kannapolis Intimidators 4
The Legends used a pair of three-run innings to earn their first victory of the second half. With starter Yefri Del Rosario working five scoreless innings to start the game, his normal battery mate, MJ Melendez, staked him to a 3-0 lead with his 12th home run of the season in the third inning. That lead stood up until sixth when Kannapolis countered with a two-run home run and a walk that would come around when reliever Collin Snider gave up a pair of singles in relief of Del Rosario. The Legends quickly countered with a three runs seventh inning, getting a rbi single by Ricky Aracena, a run-scoring double by Cal Jones, and an RBI groundout by Cristian Perez to take a 6-3 lead. An unearned run came across in the seventh but Tyler Zuber would finish things off with two and two-thirds scoreless relief, striking out five in the process.
MJ Melendez: 1-4 HR, 3 RBI
Nick Pratto: 0-4 K
Yefri Del Rosario: 5.2 IP 3 H 3 R 3 ER 3 BB 4 K 6-6 GO-FO 90p/54k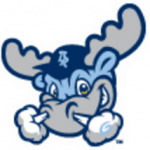 Wilmington Blue Rocks 9 Lynchburg Hillcats 2
The Blue Rocks exploded for six runs in the sixth inning to turn a 2-0 deficit into a 6-2 lead and an eventual win. In that inning, after a Gabe Cancel two-run single the Rocks loaded the bases with a Rudy Martin walk before scoring to make it 3-2 on a hit by pitch of the Chase Vallot. That one run lead was quickly moved to four runs when Vance Vizcaino cleared the bases with a triple. The Rocks would continue to pile on with a run in the seventh and two more in the eighth two earn a win for Gerson Garabito who completed seven innings for the third time this season.
Gabe Cancel: 2-4 R, 3 RBI, BB, CS (2)
D.J. Burt: 1-3 R, 2b, 2 BB, 2 SB (20)
Travis Jones: 3-4 2R, 2b, RBI, BB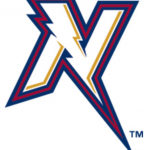 San Antonio Missions 7 NW Arkansas Naturals 2
Another rough outing for left-hander Foster Griffin when he struggled in the sixth inning. A 1-1 game into the sixth, the wheels fell off when he gave up a leadoff double prior to three singles scoring a pair of run to make it 3-1. With two outs Michael Gettys took a Griffin pitch over the fence in right field to make it 6-1. The Naturals could counter with just a solo home run by Jecksson Flores in the loss.
Kort Peterson: 1-4
Anderson Miller: 1-3 HR, BB
Jecksson Flores: 3-4 HR, 2b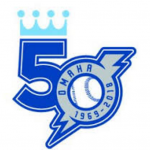 Round Rock Express 7 Omaha Storm Chasers 2
The Chasers failed to cash in on many early opportunities, connecting on 10 hits off Express starter David Hurlbut but scoring just two runs with a 1 for 12 effort with runners in scoring position. The game was 2-2 after five innings with Jon Dziedzic on the hill but a one-out double from Willie Calhoun scored a run off the lefty before Luis Vazquez came in. The side-arming reliever gave up another double in the sixth to score another run before he gave up a run-scoring single and a two-run home run to put the game out of reach.
Frank Schwindel: 1-4 RBI, BB
Ryan O'Hearn: 1-5
Cam Gallagher: 2-3 2b, BB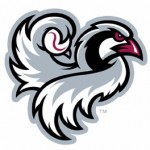 Idaho Falls Chukars 10 Grand Junction Rockies 6
The Chukars offense scored early and often, pounding out 13 hits against the first two Rockies pitchers while building a 9-2 lead through the first five innings. In addition to the 13 hits, the squad also walked five times as they had baserunners all over the bases after a scoreless first inning. All ten runs came on the board from the 2nd through the fifth inning with the lineup banging out seven extra-base hits among their fourteen on the night. Starter CJ Eldred was the beneficiary of the offensive output, working a quality start with six innings of three-run ball while allowing three runs on six hits and a walk to improve his record to 2-0 on the season. The Chukars currently have three different players with a seven-game hitting streak or more in Tyler James (11), Jose Caraballo (8) and Jesus Atencio (7).
Jose Caraballo: 2-5 R, 2b
Kyle Isbel: 2-5 R, 2-2b
Tyler James: 3-5 RBI, CS (3)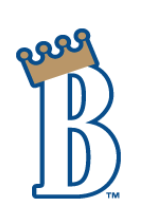 Pulaski Yankees 5 Burlington Royals 1
The Royals couldn't cash in most of their opportunities on Thursday night, going 0-7 with runners in scoring position. With little offense, the three-run first off starter Randy Acevedo did in the Royals. The right-hander gave up seven hits and two walks in his six innings of work despite creating 11 groundouts before giving way to Josh Dye. Shortstop Jeison Guzman connected on his second home run for Burlington while also doubling and walking in the game.
Randy Acevedo: 6 IP 7 H 4 R 4 ER 2 BB 3 K 11-3 GO-FO 89p/56k
Juan Carlos Negret: 2-4
Hunter Strong: 1-4 2K
Friday Probables
Omaha – Trevor Oaks 4-3 2.05 ERA 1.15 WHIP
NW Arkansas – Arnaldo Hernandez 6-4 3.95 ERA 1.52 WHIP
Wilmington – Nolan Watson 4-6 6.11 ERA 1.84 WHIP
Lexington – Carlos Hernandez 4-3 5.05 ERA 1.39 WHIP
Idaho Falls – Tyler Gray 0-1 27.00 ERA 3.00 WHIP
Burlington – Daniel Lynch 0-0 6.75 ERA 1.88 WHIP