HR Roll Call Frank Schwindel (14), Ryan O'Hearn (10), Cam Gallagher (3), Nicky Lopez (3), Ramon Torres (2), Gabe Cancel (5)
BPKC Hitter of the Day Nicky Lopez 4-5 3R, 2b, HR, 2 RBI, SB 
BPKC Pitcher of the Day Carlos Hernandez 7 IP 3 H 0 R 0 ER 3 Bb 3 K 12-4 90p/59k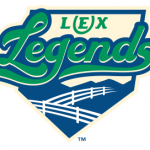 Lexington Legends 1 Kannapolis Intimidators 0 F/11
The Legends and Intimidators locked up in a true pitching duel on Friday with the two teams going scoreless for the first ten innings of the night. Starter Carlos Hernandez gave the Legends his best outing in over a month, tossing seven scoreless with just two hits and three walks allowed. While recording just three strikeouts on the night the right-hander was creating plenty of worm burners with his 12 groundouts created on the night. The two teams stayed scoreless into the eleventh with both team's working around the free baserunner in the tenth before Brewer Hicklen came through with a rbi single in the eleventh frame. That one run would be all Lexington would need with Andrew Beckwith working the final two innings hitless with four strikeouts to earn the win.
Nick Pratto 1-4 2b, 2K, SB (10)
Seuly Matias 0-3 BB, 2K
MJ Melendez 1-4 BB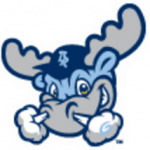 Wilmington Blue Rocks 3 Lynchburg Hillcats 0
The Wilmington pitchers used the usual recipe for success in a 2-0 win Friday, walking 10 hitters in their shutout. Starter Nolan Watson went six and two-thirds innings scoreless despite five walks and zero strikeouts on the night thanks in part to four different double plays turned by the defense on the night. The Rocks offense scored a run in the first inning on a wild pitch that plated D.J. Burt before Gabriel Cancel unloaded on a two-run home run in the eighth to push the advantage to 3-0. That lead would be plenty with the bullpen working around five additional walks to earn the win.
Nolan Watson 6.2 IP 3 H 0 R 0 ER 5 BB 0 K 9-7 GO-FO 93p/48k
Gabe Cancel 2-4 HR, 2 RBI
D.J. Burt 2-2 2R, 2BB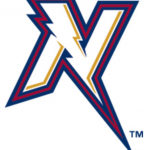 San Antonio Missions 4 NW Arkansas Naturals 3 F/10
The Naturals lost a pitching showdown in extra innings against San Antonio. With outfielder Khalil Lee and pitcher Arnaldo Hernandez making their Double-A debut. Both made their presence shown in the outing with Hernandez striking out seven over five and one-third innings with two runs allowed in that time while Lee scored a run and reached base a pair of times in his debut. The game stayed 2-2 until the tenth inning when Bryan Brickhouse allowed the free baserunner to score on a single and then walked the bases loaded before giving up a rbi groundout for a second run allowed. The Naturals could counter with just one run in extras to drop the game.
Khalil Lee 1-2 R, BB, K, CS, Sac
Kelvin Gutierrez 1-4 K
Arnaldo Hernandez 5.1 IP 6 H 2 R 2 ER 1 BB 7 K 4-2 GO-FO 92p/58k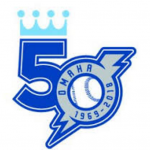 Omaha Storm Chasers 10 Nashville Sounds 1
Not often does one player shine so much in a game that features five home runs by five different players but that was the case in Omaha's return to Werner Park Friday. Former Creighton alum Nicky Lopez put on a show for the hometown faithful with an effort that featured a little bit of everything as he played his usual flawless defense, stole his first Triple-A base and hit his first Triple-A home run while going 4-5 on the night. His teammates pitched in plenty as well with Triple-A All-Star starter Trevor Oaks allowing just one run over six innings to continue his outstanding season. Not to be outdone by Lopez and Oaks the rest of the lineup connected on 10 additional hits while four others hit home runs with Frank Schwindel and Ryan O'Hearn each connecting on home runs while Cam Gallagher and Ramon Torres chipped in longballs during the lopsided effort.
Trevor Oaks 6 IP 6 H 1 R 1 ER 1 BB 4 K 10-2 GO-FO 87p/58k
Ryan O'Hearn 3-4 HR,2b, 3 RBI, BB
Cam Gallagher 1-3 HR, 2 RBI, BB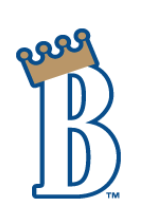 Burlington Royals 2 Pulaski Yankees 0
The two teams combined for a 1 for 19 effort with runners in scoring position while striking out a combined 31 times but the Royals did just enough to earn the win on Friday. Royals 1st round pick Daniel Lynch made his second start working three and two-thirds innings with just a hit and walk allowed while striking out six. The Royals connected on a pair of doubles by Juan Carlos Negret and Freddy Fermin in the third frame to score the games only runs while Lynch, Bryar Johnson, and Kyle Hinton combined to strikeout 17 Yankees in the shutout win.
Daniel Lynch 3.2 IP 1 H 0 R 0 ER 1 BB 6 K 4-1 GO-FO 31p/26k
Juan Carlos Negret 1-5 R, 2b, RBI, 3 K
Bryar Johnson 3.1 IP 1 H 0 R 0 ER 3 BB 7 K 1-1 GO-FO 59p/31k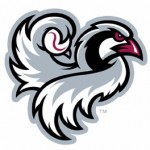 Idaho Falls Chukars 7 Grand Junction Rockies 6
The Chukars had to tie the game in the tenth and navigate free runners in the eleventh and twelfth inning before walking off for a win Friday night. The Chukars fell behind 4-0 after four innings but the middle of the lineup carried the load towards a comeback with the 2-5 hitters in the lineup combining for all 11 hits while driving in five and scoring six of the seven runs for the Chukars. Reliever Jordan Floyd navigated Grand Junction's free baserunner in the final inning before Kyle Isbel walked things off with a single to left to drive in Tyler James.
Kyle Isbel 3-6 R, RBI, SB (4)
Nate Eaton 4-5 3R, 2b, RBI
Reed Rohlman 2-4 2-2b, 3 RBI, BB