HR Roll Call: Frank Schwindel (15), Dennicher Carrasco (10), Cal Jones (4)
BPKC Hitter of the Weekend: D.J. Burt 5-7 2R, 2b, 3b, 3 RBI, BB, 2 SB, CS
BPKC Pitcher of the Weekend: Marcelo Martinez 5 IP 2 H 1 R 1 ER 0 BB 12 K HR 2-1 GO-FO 78p/57k
Update - Khalil Lee was hit in the helmet by a pitch on Saturday night but is healthy and will be back in the lineup on Monday according to the manager of the Naturals Mike Rojas.

Sunday Lexington Legends 2 Asheville Tourists 1 F/10
Saturday Asheville Tourists 10 Lexington Legends 8
The Legends split their weekend with the Rockies Low-A affiliate dropping a high scoring game on Saturday before winning Sunday's pitching duel in extra innings. Saturday's starter Garrett Davila struggled with five runs allowed on five hits with four strikeouts in five and one-third innings. The lefty gave up three home runs to move his season total to 15 in 14 starts this season and six in his last two. The Legends led through the sixth inning before reliever Jacob Condra-Bogan gave up five runs over the final two innings with the Legends comeback coming up short. Sunday's game featured Charlie Neuweiler making his first Lexington start, tossing five scoreless before turning things over to Holden Capps who dominated with seven strikeouts over four innings with just one hit allowed. The Legends Danny Hrbek allowed the free baserunner to score in the tenth on a wild pitch but the offense struck back with a rbi double by Marten Gasparini to tie the game and Cal Jones walked it off with another double to score Gasparini.
Nick Pratto: 3-8 3R, 3-2b, 2 RBI, BB, 2K
MJ Melendez: 2-9 2b, 4K
Charlie Neuweiler: 5 IP 3 H 0 R 0 ER 3 BB 4 K 4-4 GO-FO 85p/48k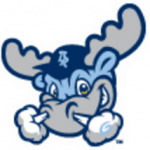 Saturday Winston-Salem Dash 6 Wilmington Blue Rocks 3
Sunday Wilmington Blue Rocks 4 Winston-Salem Dash 3
The Rocks fell behind on Saturday after making a comeback bid to tie a game that they trailed 3-0. After scoring in the fifth the Rocks scored a pair in the sixth with a D.J. Burt RBI triple and a sac fly by Gabe Cancel to score him. That game remained scoreless until the tenth when Winston-Salem Carter Hope gave up three runs in the tenth and the Rocks couldn't answer. Sunday's game featured a late comeback bid for Wilmington when they scored three runs in the eighth to take home a win. Infielder D.J. Burt singled in a run before Gabe Cancel added another run on a sacrifice fly. Burt stole second to move into scoring position before Travis Jones drove him in with a single to give the Rocks a lead. Reliever Julio Pinto saved the game despite giving up a run on three hits in the ninth.
D.J. Burt: 5-7 2R, 2b, 3b, 3 RBI, BB, 2 SB, CS
Jace Vines: 7 IP 4 H 1 R 1 ER 2 BB 7 K 7-5 GO-FO 102p/70k
Dan Tillo: 5 IP 5 H 3 R 2 ER 2 BB 6 K 6-0 GO-FO 89p/56k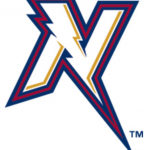 Saturday NW Arkansas Naturals 4 San Antonio Mission 3
Sunday Corpus Christi Hooks 5 NW Arkansas Naturals 2
It was a split weekend for the Naturals as well with a late comeback in Saturday's game. Trailing 3-1 after a pair of Fernando Tatis Jr. home runs into the bottom of the ninth. A leadoff walk by Elier Hernandez started things off quickly scoring on Kort Peterson's double. A Kelvin Gutierrez single scored Peterson before an error made pushed Gutierrez into scoring position. With one out Alex Liddi singled to center, scoring Gutierrez from second to walk it off. During Sunday's game left-hander Emilio Ogando's struggles continued with five runs allowed in just five and one-third innings with the lefty yielding three home runs, pushing the total up to 16 in just 59 innings this season. Outfielder Elier Hernandez paced the offense with three hits including a double while driving in one of the two Naturals runs in the loss.
Kelvin Gutierrez: 2-6 R, RBI, 2 BB, K, SB
Elier Hernandez: 3-7 R, 2b, RBI, BB, K
Zach Lovvorn: 6 IP 6 H 2 R 2 ER 0 BB 5 K 5-4 GO-FO 98p/62k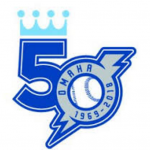 Sunday Nashville Sounds 7 Omaha Storm Chasers 1
Saturday PPD
After Saturday's game was rained out, the Chasers struggled in more ways than one on Sunday. Starting pitcher Scott Barlow left the game after feeling some pain just 15 pitches in. With a doubleheader on Monday the last thing the Chasers really needed was a bullpen game but never the less that is what they received when reliever Luis Vazquez struggled in relief. The right-hander allowed four runs on seven hits in just one and two-thirds innings while also allowing the inherited runner that Barlow left on to score. Lefty Richard Lovelady gave up a run in his two and one-third innings before Josh Staumont allowed a run in his three plus innings. While Nashville was scoring all those runs, the Omaha lineup was unable to get anything on the offensive side besides Frank Schwindel's fifteenth home run of the season in the loss.
Frank Schwindel: 1-4 HR
Cheslor Cuthbert: 1-3
Richard Lovelady: 2.1 IP 3 H 1 R 1 ER 1 BB 2 K 0-1 GO-FO 51p/34k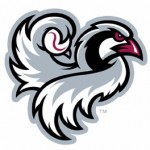 Sunday Ogden Raptors 9 Idaho Falls Chukars 4
Saturday Ogden Raptors 11 Idaho Falls Chukars 2
A rough go for Nathan Webb in relief on Sunday for the local boy, giving up seven runs on seven hits and three walks in just two innings following four shutout innings by Jonathan Bowlan. Outfielder Kyle Isbel scored two runs after two doubles while stealing his fifth base. During Saturday's game, the pitching staff got knocked around for 11 runs on 16 hits and 6 walks while Idaho Falls offense struggled to just two runs on six hits.
Kyle Isbel: 3-9 2R, 2-2b, SB
Nate Eaton: 2-6 RBI, 3 BB, 2k, 2 CS
Jonathan Bowlan: 4 IP 2 H 0 R 0 ER 1 BB 2 K 6-1 GO-FO 71p/48k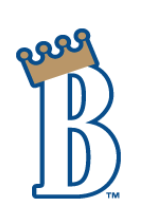 Sunday Bluefield Blue Jays 12 Burlington Royals 2
Saturday Pulaski Yankees 4 Burlington Royals 0
The Royals ruined a spectacular start by Marcelo Martinez on Saturday by failing to score a run. With the lack offense, Martinez took the loss when he made a mistake in the fifth inning, giving up a solo home run. The lefties final line read two hits allowed against 12 strikeouts while he pounded the zone with 57 strikes on 78 pitches. The Blue Jays battered Burlington's four pitchers with multiple runs against three of the four that pitched including seven runs (6 ER) off starter Yerelmy Garcia in his three innings. The Royals scored just two runs while being limited to five hits as the offense struck out 10 times.
Jeison Guzman: 2-8 R, 3b
Malcolm Van Buren: 2 IP 3 H 3 R 3 ER 3 BB 2 K 2 HBP 0-2 GO-FO 54p/25k
Hunter Strong: 1-6 2b