HR Roll Call: Paulo Orlando (6), Alex Liddi (11), Jose Marquez (2), Angel Medina (1)
BPKC Hitter of the Day: Angel Medina 2-3 4R, HR, 3b, 3 RBI, 2 BB
BPKC Pitcher of the Day: Daniel Lynch 5 IP 3H 0 R 0 ER 0 BB 5 K 3-4 GO-FO 51p/40k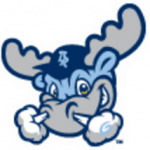 Wilmington Blue Rocks 7 Lynchburg Hillcats 6
Rocks starter Daniel Tillo struggled with his control once again as he walked five hitters in five innings and hit one more during his five-inning start. Two of those free passes helped toward a three-run first inning in which Tillo gave up a two-run triple and an RBI double before settling some. In the fourth, he allowed his tenth home run of the season to put the Rocks down 4-1. In the fifth inning, Wilmington countered with an RBI double by Blake Perkins and Gabe Cancel's single that scored him. The Rocks trailed 6-3 into the ninth but they countered with four runs getting rbi hits from Vance Vizcaino and Blake Perkins to score two before Gabe Cancel doubled in two more to take a 7-6 lead. Reliever Julio Pinto loaded the bases with no outs with two hits and a walk allowed but his replacement Tyler Zuber entered and saved the game for the Rocks, getting a forceout at the plate, a strikeout and a flyout to right to end it in winning fashion.
Blake Perkins: 2-4 2R, 2b, 3b, 2 RBI
Dan Tillo: 5 IP 4 H 4 R 4 ER 5 BB 4 K HBP 7-3 GO-FO 88p/53k
Gabe Cancel: 3-5 2-2b, 3 RBI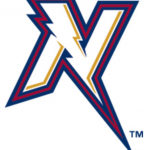 Game 1 San Antonio Mission 4 NW Arkansas Naturals 3 F/8
Game 2 San Antonio Mission 4 NW Arkansas Naturals 3
Starter Arnaldo Hernandez struggled with his control, walking four while allowing seven hits in six innings. Five of those hits were singles that led to three runs against him to put NW Arkansas down 3-0. The Naturals countered with a run scoring single by Khalil Lee and a two-run home run by Alex Liddi to tie things up, but the Naturals couldn't score in extras and reliever Andres Machado walked in a run for a Padres affiliate win.
The second game was much like the first except the Naturals built a 3-1 lead through eight innings only to watch struggling relievers Franco Terrero and Bryan Brickhouse give it away in the last two innings. The young Terrero has given up five runs in his last two outings after four scoreless while Brickhouse has yet to collect himself at the Double-A level with seven runs given up in two and one-third.
Khalil Lee: 2-6 2 RBI, 2 BB, SB
Anderson Miller: 2-7 2 R, 2b
Jecksson Flores: 2-7, BB, SB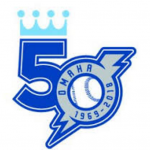 Omaha Storm Chasers 3 Memphis Redbirds 0
The Chasers needed Zach Lovvorn for a start to replace Trevor Oaks after his promotion. The right-hander worked around four hits and three walks with just one strikeout over six scoreless innings. Outfielder Paulo Orlando hit a two-run home run and scored his second run after doubling to help towards the Chasers three runs. Relievers Josh Staumont and Richard Lovelady tossed the final three scoreless in between a rain delay to earn the win.
Richard Lovelady: 1 IP 1 H 0 R 0 BB 0 K 2-0 GO-FO 13/8 p/k
Paulo Orlando: 2-4 2R, 2b, HR, 2 RBI
Cam Gallagher: 1-4 RBI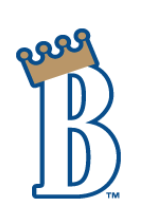 Suspended Gm Princeton Rays 11 Burlington Royals 10 F/11
Princeton Rays 11 Burlington Royals 9 F/10
The Rays scored three runs in the 11th inning of the suspended game after tying things up in the ninth to take a commanding lead. The Royals got within a run with a Jose Marquez RBI single with one out single but they failed to tie the game with a strikeout by Juan Carlos Negret and a Freddy Fermin groundout.
In the regularly scheduled game, Daniel Lynch tossed five scoreless with just three singles with five strikeouts to position himself for his first win. The offense capably backed Lynch with a pair of home runs by Angel Medina and Jose Marquez in the first two innings to put four runs on the board. The Royals added a pair of runs in the third inning and another in the fifth to build a 7-0 lead. The bullpen couldn't hold that lead, giving up eight runs over the final three innings to even the game at 8-8. In extras, the bullpen continued their struggles, giving up three runs in the tenth to lead to another Burlington loss.
Jose Marquez: 2-5 HR, 2 RBI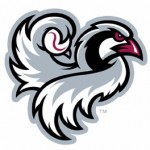 Orem Owlz 7 Idaho Falls Chukars 0
Newcomer Kris Bubic gave up three runs (2 ER) in his first appearance in the Royals org. The lefty gave up three hits and walked a pair while the defense struggled behind him. His replacement Tyler Gray gave up four runs in two and one-third innings while the Chukars offense mustered just six hits in the shutout.
Kyle Isbel: 0-4
Kris Bubic: 2.2 IP 3 H 3 R 2 ER 2 BB 1 K 6-1 GO-FO 47p/28
Reed Rohlman: 2-3 BB
Friday Probables
Omaha – TBD
NW Arkansas – Emilio Ogando 4-5 6.71 ERA 2.19 WHIP
Wilmington – Jace Vines 2-8 5.25 ERA 1.62 WHIP
Lexington – Charlie Neuweiler 0-1 4.20 ERA 1.40 WHIP
Burlington – Marcelo Martinez 0-2 1.64 ERA 0.73 WHIP
Idaho Falls – Connor Mayes 2-1 6.08 ERA 1.73 WHIP