HR Roll Call: Alex Liddi 2 (14), Nick Dini (8), Emmanuel Rivera (4), D.J. Burt (1), Brewer Hicklen (11)
BPKC Hitter of the Day: Alex Liddi 2-4 2 HR, 3 RBI
BPKC Pitcher of the Day: Carlos Hernandez 7 IP 4 H 1 R 0 ER 2 BB 12 K 4-1 GO-FO 104p/72k

Lexington Legends 2 Greensboro Grasshoppers 1
For the third straight start, Carlos Hernandez looked outstanding, tossing seven innings once again. The 6'5 Venezuelan allowed an unearned run in the second inning after a Seuly Matias misplay in the outfield but was dominant besides that. Using 104 pitches, he attacked the zone with 72 strikes, striking out a career-high 12, limiting the opponent to just four hits and two walks. The Legends rewarded their pitcher with a win thanks to a solo home run by Brewer Hicklen and a steal of home by Marten Gasparini.
Brewer Hicklen: 1-3 HR
Nick Pratto: 0-3 2K
MJ Melendez: 0-3 3-3 CS-Att, 1 PO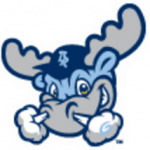 Frederick Keys 4 Wilmington Blue Rocks 2
The Rocks connected on back to back home runs in the fourth inning when D.J. Burt left the yard for the first time of the year before Emmanuel Rivera hit his fourth of the season. Starter Gerson Garabito gave up a two out RBI double the next inning which allowed Frederick to tie things up. From there Wilmington's offense couldn't drive in a run, going 0 for 8 with runners in scoring position while the Keys got a run in the sixth and the seventh innings to put the game out of reach for the Rocks.
Emmanuel Rivera: 2-4 HR
D.J. Burt: 1-4 HR
Gerson Garabito: 5 IP 4 H 2 R 2 ER 3 BB 5 K 4-1 GO-FO 97p/62k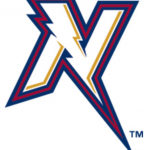 Corpus Christi Hooks 15 NW Arkansas Naturals 6
New addition Dallas Beeler was knocked around over three and two-thirds innings of his first start, giving up nine hits and seven runs. The Astros Double-A squad connected on 19 hits and 15 runs to finish off the three-game sweep while scoring against five different Naturals pitchers. The Hooks catcher Lorenzo Quintana connected on three home runs which one-upped Alex Liddi's two home run night.
Anderson Miller: 1-3 2b, BB
Khalil Lee: 1-3 2BB
Nick Dini: 1-4 HR, 2 RBI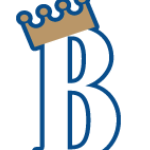 Greeneville Reds 4 Burlington Royals 2
The Royals struggled to cash in on their nine hits, going just 2 for 9 with runners in scoring position. After starter Elvis Luciano allowed two runs (1 ER) reliever Josh Dye allowed two runs in his three innings to take the loss.
Juan Carlos Negret: 2-4 2b
Jeison Guzman: 3-5 R, RBI, SB
Elvis Luciano: 4.2 IP 8 H 2R 1 ER 2 BB 4 K 7-0 GO-FO 78p/51k
Tuesday Probables
Wilmington – Nolan Watson 5-7 5.77 ERA 1.81 WHIP
Burlington – Randy Acevedo 0-1 5.82 ERA 1.59 WHIP
Idaho Falls – TBD