HR Roll Call: Cam Gallagher (4), Brewer Hicklen (12), Nathan Eaton (1)
BPKC Hitter of the Day: Brewer Hicklen 2-4 2R, HR, 2 RBI, BB
BPKC Pitcher of the Day Kris Bubic 4 IP 2 H 1 R 1 ER 1 BB 5 K 5-2 GO-FO 57p/35k
Transactions – RHP Jackson Kowar assigned to Lexington, RHP Andres Sotillet promoted to Wilmington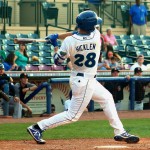 Augusta GreenJackets 7 Lexington Legends 4
Royals draftee Jackson Kowar made his debut for Lexington on Thursday night after a three weeks hiatus. Perhaps that layoff lent to some rustiness on Kowar's part as the right-hander gave up three singles and walked two hitters before recording his first out, allowing three runs on 27 pitches. Lefty Garrett Davila struck out nine hitters in relief of Kowar but ran into trouble in the fifth inning, giving up all five of his hits allowed including a pair of home runs during a four-run frame. Those seven runs would be enough to take the victory over Lexington despite a two-run home run by Brewer Hicklen.
MJ Melendez: 2-3 R, 2b, RBI, 2BB
Nick Pratto: 2-4 BB
Jackson Kowar: 0.1 IP 3 H 3 R 3 ER 2 BB 1 K 27p/15k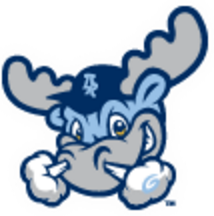 Wilmington Blue Rocks 3 Frederick Keys 2
Centerfielder Blake Perkins led the way again for the Rocks on Thursday as he played a role in all three runs which is all the combined pitching effort would need. A leadoff double for Perkins in the first inning allowed Wilmington to take a quick 1-0 lead after Gabe Cancel brought him home with a sacrifice fly. An inning later the bases were loaded for Perkins when he grounded a ball through the right side to bring home Rudy Martin and Oliver Nunez to push the advantage to 3-0. Starting pitcher Jace Vines worked just three innings, allowing one run before giving way to Cristian Castillo who also allowed a run in three innings. With no margin left to give, lefty Josh Mitchell and Julio Pinto worked the final three innings scoreless to secure the Wilmington win.
Blake Perkins: 2-4 R, 2b, 2 RBI
Gabe Cancel: 1-3 RBI
Travis Jones: 2-4 CS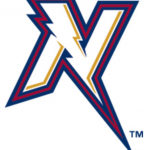 Tulsa Drillers 14 NW Arkansas Naturals 3
Another rough start for Emilio Ogando as the lefty gave up nine hits, walked five while allowing nine runs in just three innings. The Drillers hit three home runs off Ogando in those three innings, running his total to 20 on the season. The relief corps didn't do a whole lot better with the next three on the hill all allowing at least one run each while Dodgers prospect Mitchell White limited the Naturals to just a single tally in the lopsided loss. One of the Dodgers top prospects, Keibert Ruiz had a big night at the plate going 3-4 with a pair of home runs and a double.
Khalil Lee: 1-5 2b, K
Kelvin Gutierrez: 3-4 2R
Jecksson Flores: 2-4 2b, RBI, BB, 2K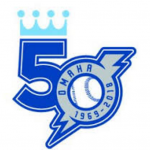 Memphis Redbirds 6 Omaha Storm Chasers 3
Starter Zach Lovvorn struggled in his five innings, giving up nine hits including a pair of home runs during his six-run outing. The Chasers offense countered with a three-run home run in the sixth by Cam Gallagher to cut the lead in half. They could get no closer though after two Memphis relievers struckout eight hitters over the final three and two-thirds innings.
Nicky Lopez: 3-4 3b
Ryan O'Hearn: 2-4 R
Cam Gallagher: 2-4 HR, 3 RBI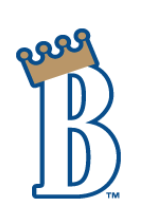 Danville Braves 8 Burlington Royals 1
Lefty Marcelo Martinez had his roughest start of the season, allowing nine hits and three runs in six-plus innings. After a leadoff triple in the first inning led to a run against Martinez he twirled five scoreless innings while striking out five hitters. With the game tied 1-1 the Burlington starter allowed a leadoff double before giving up a two-run home run to fall behind 3-1. Reliever Ismael Maldonado gave up four runs in relief and the Royals offense collected just five hits in the loss.
Marcelo Martinez: 6 IP 9 H 3 R 3 ER 0 BB 5 K 5-3 GO-FO 81p/64k
Eric Cole: 0-4
Juan Carlos Negret: 1-4 R, 2b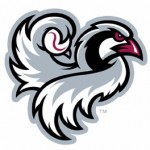 Idaho Falls Chukars 6 Helena Brewers 4 
Lefty Kris Bubic was impressive in his second start for the Chukars, allowing just one run over four innings while striking out five. The lefty gave up a leadoff single that the Brewers worked around to score in the first inning on Bubic's wild pitch. The league's top hitting offense took charge early, scoring five runs from the 2nd through the 4th innings with extra-base hits by Kyle Kasser and Jose Caraballo factoring in while Nick Eaton connected on a solo home run. Right-hander Tyler Gray couldn't quite match Bubic's effort, giving up a three run (1 ER) seventh that allowed the Brewers to draw within a run but Kyle Kasser connected on an RBI double and Gray got five outs prior to Daniel Duarte getting the final strikeout to secure the win. The win secured at least a split of the series for the Chukars while keeping them one game out of first place.
Friday Probables
Omaha – Jake Kalish 5-5 4.13 ERA 1.33 WHIP
NW Arkansas – Scott Blewett 4-5 5.48 ERA 1.59 WHIP
Wilmington – Ofreidy Gomez 2-8 3.87 ERA 1.55 WHIP
Lexington – TBD
Burlington – Yerelmy Garcia 1-1 5.25 ERA 1.42 WHIP
Idaho Falls – Connor Mayes 3-1 5.21 ERA 1.74 WHIP