HR Roll Call: Alex Liddi (16), Manny Olloque (4), Marten Gasparini (3), Cristian Perez (2), Kyle Isbel (5), Chase Vallot (7), William Hancock (1), Randor Vargas DLS (1)
BPKC Hitter of the Day: Cristian Perez 2-5, HR, 4 RBI
BPKC Pitcher of the Day: Tyler Gray 5 IP, 4 H, 0 R, 0 ER, 1 BB, 9 K, 5-1 GO-FO 

Lexington Legends 10, West Virginia Power 1
The Legends offense got their big home run hitter back in Seuly Matias, but on this night it was his teammates powering up. In the first at-bat of his first game in Lexington, draftee Kyle Isbel left the yard with a home run to right-center. The Legends homered in the next two innings with Manny Olloque hitting a solo in the second and Cristian Perez leaving the yard with a three-run number in the third. Starter Daniel Lynch gave up just one run in his four innings while striking out five along the way, but missed out on a decision due to his limited pitch count. A two-run home run by Marten Gasparini pushed the advantage to 7-1 before the Legends tacked on three more in the eighth to complete the blowout win.
Seuly Matias: 0-4, 3K
Kyle Isbel: 1-2, 2R, HR, 3 BB
Daniel Lynch: 4 IP, 4 H, 1 R, 1 ER, 1 BB, 5 K, 2-2 GO-FO, 60p/41k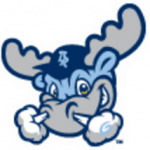 Game 1 – Wilmington Blue Rocks 3, Lynchburg Hillcats 1
Game 2 – Lynchburg Hillcats 10, Wilmington Blue Rocks 0
The Rocks put together three consecutive singles to score a pair of runs in the second inning with Brewer Hicklen providing the second run with the first of his two hits. Starter Andres Sotillet allowed just one run despite giving up six hits and three walks with the use of three double play balls. The Rocks win gave them first place to themselves for a moment. The second game didn't go quite as well with Carter Hope giving up eight runs in just two innings. That was followed by Anthony Bender surrendering two runs to put Wilmington down 10-0. The offense was unable to counter to fall back into a first place tie with the Indians club.
Emmanuel Rivera: 1-5, R, BB
Brewer Hicklen: 2-6, RBI
Travis Jones: 2-3, 2b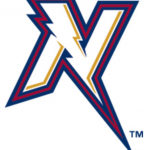 NW Arkansas Naturals 4, Tulsa Drillers 3
The Naturals received a quality start from Foster Griffin, tossing six innings of two-run baseball while finding a way to navigate eight hits and two walks. An RBI single by Corey Toups scored a run for NW Arkansas in the second before a three-run third inning with a solo home run by Alex Liddi and RBI singles by Toups and Anderson Miller. The bullpen would give up a run in the eighth but Andres Machado got through the ninth to earn the save.
Andres Machado: 2 IP, 1 H, 0 R, 0 ER, 0 BB, 1 K, 2-2 GO-FO, 13p/12k
Khalil Lee: 0-4
Anderson Miller: 2-4, 2b, RBI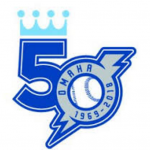 Nashville Sounds 4, Omaha Storm Chasers 2
Chasers All-Star starter Trevor Oaks has been able to navigate baserunners quite well during his Triple-A season but couldn't do it on this night, tossing five scoreless before running into trouble in the sixth frame. After retiring the first hitter of the sixth, Oaks yielded a walk and four consecutive hits to give up two runs. After getting his second out of the inning, the Triple-A ERA leader gave up another hit to allow two more runs before finishing his night with another out. The Sounds pitching staff kept Omaha off the scoreboard after a fourth-inning Donnie Dewees single putting away the final 16 hitters in order over the final five innings.
Ryan O'Hearn: 2-4, R, 2b, RBI, SB
Nicky Lopez: 0-3
Frank Schwindel: 1-4, R, 2b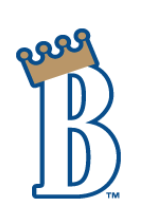 Burlington Royals 8, Bristol Pirates 4
The Royals piled up nine of their 12 hits and all eight runs between the second and third innings to jump out to a big advantage. In those two innings, Juan Carlos Negret and Jose Marquez played big factors, scoring a pair of runs each with walks and a pair of doubles. Starter Marcelo Martinez earned his first victory of the season, tossing five innings of one-run ball with eight strikeouts on the evening before turning it over to the bullpen to finish off the win.
Jackson Lueck: 3-5, 2R, 2 RBI
Juan Carlos Negret: 3-4, 2R, 2b, BB
Marcelo Martinez: 5 IP, 5 H, 1 R, 1 ER, 1 BB, 8 K, 2-3 GO-FO, 83p/57k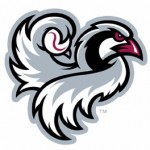 Idaho Falls Chukars 12, Helena Brewers 7
One of the Royals first round picks was roughed up in a short outing on Thursday night, but the offense was able to overcome that large deficit with some help from the Brewers defense. Lefty Kris Bubic got the first two outs in the first inning before surrendering six consecutive hits which forced him to come out during a four run first. Reliever Stephen Greenlees gave up a pair of runs in the next inning to put the Chukars in a 6-0 hole. A home run by Chase Vallot in the fourth cut it to 6-2 before Idaho Falls came all the way back in the fifth with a four run inning that included a double by Reed Rohlman that scored three runs. After Tyler Gray tossed five scoreless innings, the Chukars fell behind in the eighth on a wild pitch that scored a Brewers run with two outs. Down a run, the Chukars blew the top off the ninth starting with five consecutive singles to lead to four runs. A wild pitch third strike on a possible third out scored another run and kept the inning alive. Finally an Andres Martin singled capped the scoring at six runs which was more than enough to secure the win.
Nathan Eaton: 3-4, 3R, RBI
Reed Rohlman: 2-5, R, 2b, 4 RBI
Kris Bubic: 0.2 IP, 6 H, 4 R, 4 ER, 0 BB, 0 K, 1-0 GO-FO
Friday Probables
Omaha – Jon Dziedzic 3-8, 3.86 ERA, 1.29 WHIP
NW Arkansas – Pedro Fernandez 3-2, 3.64 ERA, 1.45 WHIP
Wilmington – Ofreidy Gomez 3-8, 3.75 ERA, 1.54 WHIP
Lexington – Yefri Del Rosario 0-5, 5.18 ERA, 1.48 WHIP
Burlington – Janser Lara 1-4, 3.97 ERA, 1.39 WHIP
Idaho Falls – Connor Mayes 3-2, 6.75 ERA, 1.92 WHIP