HR Roll Call Jack Lopez (6), Nicky Lopez (5), Gabe Cancel (7), Emmanuel Rivera (5), Seuly Matias (27), Manny Olloque (5), Chase Vallot (8), Offerman Collado (1)

BPKC Hitter of the Day Friday Chase Vallot 4-6 3R, 2-2b, HR, 4 RBI, 2K
BPKC Pitcher of the Day Richard Lovelady 2.2 IP 0 H 0 R 0 ER 1 BB 2K 3-1 GO-FO 38p/22k
BPKC Hitter of the Day Saturday Nicky Lopez 2-4 2R, 2b, HR, 2 RBI, 3 BB, 2 SB
BPKC Pitcher of the Day Arnaldo Hernandez 7 IP 2 H 1 R 1 ER 0 BB 6 K 4-8 GO-FO 70p/51k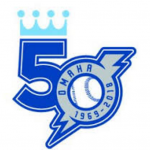 Friday Omaha Storm Chasers 6 Round Rock Express 3
Saturday Gm 1 Omaha Storm Chasers 4 Round Rock Express 1 F/7
The Chasers received excellent pitching Friday and Saturday in game one to win a pair of games. Friday's game was former bonus baby Elier Hernandez's first at Triple-A and he didn't disappoint, connecting for three hits, a pair of rbi and his first double. That double was part of a three-run inning that featured doubles by Hernandez, Nicky Lopez, and Cam Gallagher. After the Chasers piled up three more runs starter Jon Dziedzic loaded the bases and gave up a run in the seventh. In a jam manager, Brian Poldberg turned to Richard Lovelady and the lefty prospect did the trick, earning a double play to get out of the inning and finishing the final two innings to earn the save. During Saturday's day game starter, Arnaldo Hernandez worked efficiently and dominantly over seven innings. The right-hander yielded just an Andy Ibanez solo home run in the second frame and a fifth-inning single while pounding the zone with 51 strikes on 70 pitches with seven strikeouts to lead the way to a win. In support of the Lopez boys, Nicky and Jack, each hit two-run home runs to key the win. In game two Saturday, reliever Kevin Lenik struggled with five runs allowed in just an inning and two-thirds with seven hits allowed. The Chasers went just 2 for 8 with runners in scoring position to drop the game.
Ryan O'Hearn 1-5 RBI, 2BB
Donnie Dewees 1-6 R, 3b, K
Elier Hernandez 2-5 2 RBI, BB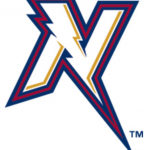 Friday NW Arkansas Naturals 3 Tulsa Drillers 0
Saturday Tulsa Drillers 12 NW Arkansas Naturals 2
The Naturals pitching has struggled in the second half of the season but on Friday they received a quality spot start from a former regular starter. Right-hander Pedro Fernandez tossed five innings scoreless, working around just one hit and one walk while striking out three on 65 pitches. The Naturals offense backed Fernandez with three runs, getting a rbi single in the first, Samir Duenez rbi double in the third and Duenez rbi in the eighth. Lefty Cristian Castillo tossed three scoreless in relief before Franco Terrero finished it off with a scoreless ninth to secure the win. The Saturday game didn't go well with starter Jace Vines giving up seven runs in two innings before reliever Yunior Marte gave up four more to put the game well out of reach for an offense that was limited to just five hits.
Khalil Lee 2-8 R, 2b, 4 K
Erick Mejia 4-6 2R, 2-2b, SB
Pedro Fernandez 5 IP 1 H 0 R 0 ER 1 BB 3K 65p/42k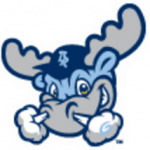 Friday Wilmington Blue Rocks 12 Lynchburg Hillcats 11 F/10
Saturday Postponed
The Rocks pitchers gave up 10 runs between two different innings but the offense managed to overcome that to take over first place in the division. The lineup combined for 13 hits and seven walks to score their 12 runs including a pair of home runs from Emmanuel River and Gabe Cancel. It was Cancel's solo home run in the ninth was part of a two-run inning that gave the Rocks a brief lead. After Lynchburg tied things up Cancel's sac fly gave the Rocks the lead prior to Tyler Zuber finishing it off to secure the win.
Gabe Cancel 2-3 2R, HR, 2 RBI, 2 BB
Emmanuel Rivera 2-4 HR, 4 RBI, BB
Rudy Martin 2-4 R, 2b, 2 RBI, BB

Saturday Gm 1 Lexington Legends 6 West Virginia Power 4
Saturday Gm 2 Lexington Legends 4 
A two-run home run and a sac fly off Yefri Del Rosario in the first inning put the Legends down early but Seuly Matias answered with a two-run double and the pitching settled. With another run allowed in the fourth Del Rosario completed five innings with four allowed despite putting away eight hitters with strikeouts. A Manny Olloque two-run home run in the fourth tied things up and Tad Ratliff's two scoreless innings combined with an error by West Virginia that plated two runs gave Lexington the win. Much like the first game, the Legends came back after a first-inning deficit giving up two runs in the first but pitching settled and the offense made the comeback. A two-run inning single off Holden Capps put the squad down 2-0. New outfielder Kyle Isbel drove in a run in the third inning before scoring on a sacrifice fly by Cristian Perez to tie the game. The fourth inning featured Seuly Matias 27th home run of the season, a 433-foot blast to center that tied the Lexington record for most home runs in a season. An error by the West Virginia shortstop scored another run and Sal Biasi shut things down over the final two innings to secure the win.
Seuly Matias 2-5 2R, HR, 2b, 3 RBI, 2 BB
Kyle Isbel 2-6 2R, RBI, BB, SB
Manny Olloque 2-6 R, HR, 2 RBI,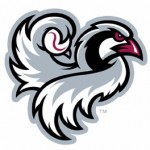 Friday Idaho Falls Chukars 18 Helena Brewers 5
Saturday Missoula Osprey 11 Idaho Falls Chukars 1
The Chukars lineup exploded for 20 hits, six walks, and 18 runs in a blowout win. Catcher Chase Vallot led the way with four hits including a pair of doubles and a home run while driving in four runs. In addition to Offerman Collado drove in five runs on three hits while hitting his first home run of the year. A ten-run sixth paved the way towards the win while Connor Mayes earned the victory with five innings of three-run ball. The Saturday game was an ugly one the other way as the offense was limited to just one run on four hits and 2nd round pick Jonathan Bowlan was knocked around for his second start in a row, giving up seven runs on 12 hits in five innings during a 11-1 loss.
Friday Burlington 10 Bristol Pirates 8 Suspended 10th Inning
Saturday Postponed
Friday Boxscores
Saturday Boxscores 
Sunday Probables
Omaha – Zach Lovvorn 5-6 5.73 ERA 1.54 WHIP
NW Arkansas – Emilio Ogando 5-6 6.69 ERA 2.14 WHIP
Wilmington Gm1 – Gerson Garabito 3-6 3.91 ERA 1.40 WHIP
Wilmington Gm2 – Nolan Watson 7-7 5.40 ERA 1.73 WHIP
Lexington – Carlos Hernandez 6-4 3.34 ERA 1.23 WHIP
Burlington Gm1- Austin Cox 0-1 2.70 ERA 1.02 WHIP
Burlington Gm2 – Elvis Luciano 0-3 7.17 ERA 1.78 WHIP
Idaho Falls – Jon Heasley 0-0 3.32 ERA 1.42 WHIP