HR Roll Call: Gabriel Cancel (8), Meibrys Viloria (5), Jose Caraballo (3)
BPKC Hitter of the Day: Meibrys Viloria 4-5, 2R, HR, 3 RBI, 3 BB
BPKC Pitcher of the Day: Nolan Watson 7 IP, 2 H, 0 R, 0 ER, 1 BB, 4 K, 3-7 GO-FO, 77p/48k

Lexington Legends 7, Asheville Tourists 5
The Legends put six runs up in the first frame and then held on for the win. The first four hitters all reached with Kyle Isbel's leadoff double starting the game off, scoring on a Nick Pratto single before an Asheville error scored a pair and helped the Legends toward the big inning. A pair of errors dented Charlie Neuweiler's line, with the right-hander yielding two unearned runs on his four-run line after giving up three hits and three walks while striking out four. With a 7-4 lead, Asheville loaded the bases with no outs in the seventh, but Danny Hrbek finagled a way out of the jam with a pop out and a double play. Again in the eighth, the Tourists put a couple in scoring position with no outs before reliever Tad Ratliff struck out two before ending the inning by inducing a groundout before giving up a run in the ninth and securing the win.
Kyle Isbel: 1-5, R, 2b
Seuly Matias: 0-3, R, HBP
Charlie Neuweiler: 5.1 IP, 3 H, 4 R, 2 ER, 3 BB, 4 K, 5-6 GO-FO, 94p/55k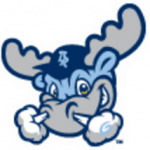 Gm 1 – Wilmington Blue Rocks 8, Frederick Keys 0 – F/7
Gm 2 – Wilmington Blue Rocks 7, Frederick Keys 6 – F/7
Wilmington finished off a 6-1 roadtrip with a doubleheader sweep of the Orioles High-A squad Monday afternoon. The first game featured big days at the plate by Gabriel Cancel and catcher Meibrys Viloria with the duo each hitting a home run and driving in three runs apiece. That was more than enough for Nolan Watson who carried a no-hitter into the sixth inning before finishing off the shortened game with his third consecutive seven-inning start. In game two, Dan Tillo lost his way in the third inning, giving up four runs on four singles and three walks, forcing the bullpen to take over. The four runs allowed evened the game after Wilmington had built a 4-0 lead after four singles scored runs in the second. Three more singles in the sixth inning scored a pair before D.J. Burt scored on an errant throw after he stole second base. Reliever Julio Pinto gave up a run in the final inning before securing the win.
Gabriel Cancel: 2-7, HR, 3 RBI, 2K
Brewer Hicklen: 3-8, 3R, K
Emmanuel Rivera: 1-3, 2R, RBI, BB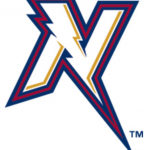 NW Arkansas Naturals 4, Arkansas Travelers 2
Royals lefty Eric Skoglund made his Double-A rehab appearance with NW Arkansas, going four innings with just an unearned run allowed. Working on a limited pitch count, Skoglund tossed 29 strikes on 42 pitches while giving up three hits and striking out two. The offense got on the board in the third inning with a Jecksson Flores RBI double and an RBI groundout by Erick Mejia that scored Khalil Lee. In relief, Scott Blewett gave up a run over three innings to even the game up at 2-2. In the late innings, a pair of doubles helped towards two more runs for NW Arkansas,: Nick Dini's leadoff double put him in position to score on a Lee single in the seventh, and Kelvin Gutierrez's double in the eighth brought home Samir Duenez to push the advantage to two runs. Reliever Franco Terrero earned his fourth save of the year with a scoreless ninth inning.
Khalil Lee: 3-4, R, RBI
Kelvin Gutierrez: 2-4, 2-2b, RBI
Eric Skoglund: 4 IP, 3 H, 1 R, 0 ER, 0 BB, 2 K, 4-6 GO-FO, 42p/29k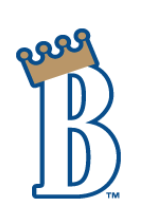 Greeneville Reds 5, Burlington Royals 3
The Royals right-hander Elvis Luciano yielded two runs in five innings during the team's loss. The young starter acquired in the Jon Jay trade gave up five hits including three for extra bases while striking out six against one walk. Strikes weren't a problem on this night as Luciano tossed 51 strikes on 73 pitches. With the game tied 2-2 after five, the Royals scored just one run in the seventh while the Reds squad scored single runs in the sixth, seventh and eighth off relievers Ismael Maldonado and Kyle Hinton.
Jackson Lueck: 2-4, 2b
Eric Cole: 1-4, RBI
Elvis Luciano: 5 IP, 5 H, 2 R, 2 ER, 1 BB, 6 K, 5-1 GO-FO, 73p/51k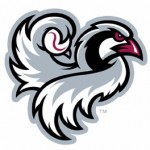 Idaho Falls Chukars 8, Missoula Osprey 3
Another quality start for J.C. Cloney as the lefty worked 6.2 frames with three runs allowed. In typical fashion for the Chukars top starter, he pounded the zone with 67 strikes on 96 pitches while allowing three runs on nine hits. The offense scored eight runs on 14 hits and five walks, with Jose Caraballo hitting a two-run home run and driving in a third run to lead the way for the Idaho Falls offense. Reliever Robert Garcia tossed the final 2.1 innings scoreless to secure the save.
J.C. Cloney: 6.2 IP, 9 H, 3 R, 3 ER, 1 BB, 3 K, 4-3 GO-FO, 96p/67k
Jose Caraballo: 3-4, HR, 3 RBI
Nate Eaton: 2-4, R, 2b, BB
Tuesday Probables
| | | | | | |
| --- | --- | --- | --- | --- | --- |
| Team | Pitcher | W | L | ERA | WHIP |
| Omaha | Jake Kalish | 4 | 4 | 3.27 | 1.27 |
| NW Arkansas – Game 1 | Foster Griffin | 4 | 12 | 5.99 | 1.80 |
| NW Arkansas – Game 2 | TBD | | | | |
| Wilmington | Andres Sotillet | 7 | 6 | 3.83 | 1.34 |
| Lexington | TBD | | | | |
| Burlington | Josh Dye | 0 | 2 | 4.50 | 1.33 |
| Idaho Falls | TBD | | | | |