HR Roll Call: Frank Schwindel (17), Nick Dini (10), Khalil Lee (6), Angel Medina (2), Nick Eaton (2)
BPKC Hitter of the Day: Frank Schwindel 2-4, HR, 2b, 2 RBI, BB
BPKC Pitcher of the Day: Jake Kalish 6 IP, 5 H, 1 R, 1 ER, 0 BB, 10 K, 4-1 GO/FO, 95p/65k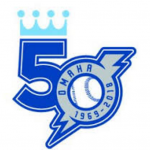 Omaha Storm Chasers 6, Sacramento River Cats 2
Omaha's Jake Kalish continued his impressive string of starts by setting a new career high with 10 strikeouts, beating the nine-strikeout mark he set his last time out. The left-hander amazingly has been far more consistent as a starter the last two seasons than he has from the pen, putting up a sub-3 ERA when he starts compared to an over 5 run ERA from the pen. On this night he pounded the zone with 65 strikes on 96 pitches, allowing a run in the first before finishing the final three innings perfect with four strikeouts. The offense staked him to a 3-1 lead with three singles around a Sacramento error. Infielder Nicky Lopez provided an RBI single in that frame while collecting four hits and scoring on Frank Schwindel's 17th home run of the season. Reliever Richard Lovelady finished the final two innings perfect to earn his fifth save of the season.
Richard Lovelady: 2 IP, 0 H, 0 R, 0 ER, 0 BB, 2 K, 1-3 GO-FO, 23p/15k
Nicky Lopez: 4-5, R, RBI
Donnie Dewees: 2-3, R, 2b, BB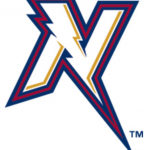 Game 1 – NW Arkansas Naturals 4, Tulsa Drillers 0
Game 2 – Tulsa Drillers 8, NW Arkansas Naturals 1
The Naturals added three pitchers on rehab assignments in the last two days with Eric Skoglund making the start on Monday, while Blaine Boyer and Jesse Hahn pitched in Tuesday's doubleheader. Starting the game, Boyer tossed just 13 pitches, walking the leadoff hitter before earning a pair of outs and handing the ball to Foster Griffin. The lefty left his struggling season behind him on this day, earning the win with an efficient 6.1 innings that saw him yield just two hits and a walk. The offense backed him up with a pair of home runs from Khalil Lee and Nick Dini while Kelvin Gutierrez added an RBI single. For Lee, it was the outfielder's second Double-A home run, coming on the first pitch he saw, traveling 393 feet with an exit velocity of 103 mph. In game two, Jesse Hahn worked a quick inning giving up a bloop single before earning a double play and a 3-1 groundout. With just 10 pitches tossed, Hahn completed the rest of his work in the Naturals pen. In relief, new Naturals lefty Luis Lugo struggled, giving up a two-run home run and two other hits while walking two in just two-thirds of an inning. Things didn't get better for Naturals pitching as the next three pitchers gave up at least one run while the offense couldn't counter with a 0-6 effort with runners in scoring position.
Khalil Lee: 1-5, HR, HBP, 2 E
Foster Griffin: 6.1 IP, 2 H, 0 R, 0 ER, 1 BB, 3 K, 5-5 GO-FO, 74p/45k
Nick Heath: 2-4, 2R, BB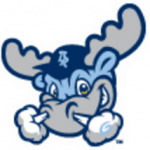 Wilmington Blue Rocks 8, Salem Red Sox 6
The Rocks kept their winning ways going Tuesday night with a come from behind win in the first game of their series with Salem. Trailing 4-3 in the seventh inning, hot-hitting Meibrys Viloria tied the game up with an RBI single before a wild pitch allowed Emmanuel Rivera to score to give Wilmington a lead. An inning later, the Rocks put a firm grasp on the game with the Puerto Rican connection of Gabriel Cancel and Rivera doubling in runs following a D.J. Burt RBI single to give the Rocks an 8-4 lead. That was enough for the Rocks to hang onto and extend their winning streak to five games.
Gabriel Cancel: 1-2, 2R, 2b, RBI, 3 BB
Emmanuel Rivera: 3-5, R, 2b, 2 RBI
Meibrys Viloria: 2-4, R, 2 RBI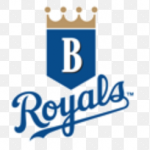 Elizabethton Twins 10, Burlington Royals 3
A pair of college bats in the Twins farm did in the Royals on this night as Trevor Larnach and Chris Williams combined for seven hits and seven RBI. Most of the damage came off 2017 draftee Bryar Johnson, with the right-hander giving up nine hits and seven runs in just 3.1 innings to take the defeat.
Juan Carlos Negret: 1-3, R, RBI, BB
Jose Marquez: 2-5, R, 2b, RBI
Jackson Lueck: 1-4, K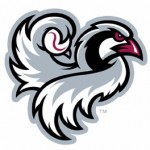 Missoula Osprey 6, Idaho Falls Chukars 5
The Chukars defense gave them trouble in their finale in Missoula. Defensive errors in the third inning keyed a three-run inning that gave the Diamondbacks rookie squad a 4-2 lead. The league's second best offense countered to tie the game at 5-5 but a missed catch error by first baseman Nick Hutchins with two outs in the ninth allowed Missoula to walk things off for a win.
Nathan Eaton: 1-5, HR
Angel Medina: 2-4, 2R, 2b, HR, 2 RBI
Andres Martin: 2-3, 2 RBI
| | | | | | |
| --- | --- | --- | --- | --- | --- |
| Probables | Name | W | L | ERA | WHIP |
| Omaha | Trevor Oaks | 6 | 4 | 2.12 | 1.17 |
| NW Arkansas | Jace Vines | 2 | 9 | 5.6 | 1.66 |
| Wilmington | Carter Hope | 8 | 3 | 4.03 | 1.28 |
| Lexington G1 | Jackson Kowar | 0 | 1 | 19.29 | 4.29 |
| Game 2 | TBD | | | | |
| Burlington | Randy Acevedo | 0 | 2 | 6.67 | 1.78 |
| Idaho Falls | TBD | | | | |