HR Roll Call: Kort Peterson (14), Tyler James (1), Hunter Strong (1)
BPKC Hitter of the Day: Kyle Kasser 6-6, 4R, 3 RBI
BPKC Pitcher of the Day: Marcelo Martinez 6 IP, 1 H, 0 R, 0 ER, 0 BB, 12 K, 1-1 GO-FO, 75p/53k PO
Transaction: Jorge Lopez added to Omaha Storm Chasers roster.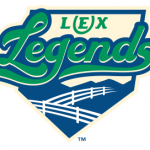 Hagerstown Suns 2, Lexington Legends 1
The umpire in this Low-A game had places to be and things to do, creating a strikezone that had hitters questioning the results for most of the game. The Lexington hitters were especially flummoxed with Hagerstown starter Andrew Lee striking out a career-high 12 Legends batters including six on called strikes in just six innings. Lexington starter Carlos Hernandez took advantage of the strikezone as well, striking out six in his seven innings while working incredibly efficiently with 55 strikes on his 74 pitches thrown. The game was 0-0 into the seventh when the Legends loaded the bases off reliever Jorge Pantoja, scoring a run on a sacrifice fly to take a 1-0 lead. That lead didn't last long, as Hernandez got touched for a solo home run by Jake Scudder to leadoff the Hagerstown seventh inning. From there the bullpens held the two teams scoreless into extra innings. In the tenth, free baserunner Marten Gasparini got caught stealing third to help squash any kind of scoring effort prior to a Legends error allowing Hagerstown to walk the game off in their half.
Outfielder Seuly Matias tweaked his lower back on a swing in his second plate appearance in this game, leaving during the at-bat. No news as to the extent of the injury just yet.
Seuly Matias: 0-1, K
Nick Pratto: 0-4, 2K
Carlos Hernandez: 7 IP, 4 H, 1 R, 1 ER, 0 BB, 6 K, 5-6 GO-FO, 74p/55k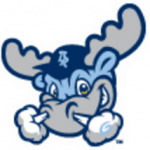 Wilmington Blue Rocks 2, Buies Creek Astros 1
The Rocks and Astros, much like in a couple of their games in their previous series, had a pitching duel going on Wednesday. The Rocks were held hitless for 7.2 innings until Vance Vizcaino broke up the no-hitter with an infield single. The lack of hits left the Rocks down 1-0 after Ofreidy Gomez gave up a leadoff home run to Corey Julks before finding a groove that got him through seven innings with just that run allowed. Trailing 1-0, the Rocks finally got things going in their final turn at-bat of the night, getting a one-out walk by Rudy Martin and a single by D.J. Burt to threaten. After a pair of stolen bases by Martin and Burt, the Rocks manager gave Gabriel Cancel a green light with a 3-0 count and he came through with an infield single to even the game at 1-1. One hitter later, the Rocks would gain their first lead after Emmanuel Rivera drove in Burt with a sac fly. That lead would be plenty for Tyler Zuber with the right-hander working a perfect final inning to earn the save.
Ofreidy Gomez: 7 IP, 4 H, 1 R, 1 ER, 2 BB, 7 K, 8-3 GO-FO, 96p/58k
Rudy Martin: 0-3, R, BB, SB (19)
D.J. Burt: 1-4, R, 2K, SB (27)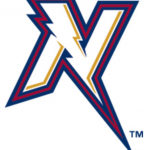 Arkansas Travelers 13, NW Arkansas Naturals 7
The Naturals built a 6-1 lead on Wednesday only to watch the bullpen get knocked around and turn the game lopsided the other way. Starter Jace Vines gave a quality start with three runs allowed in his six innings, leaving with a 7-3 lead for Cristian Castillo. That lefty reliever couldn't get much done at all, allowing five runs in two-thirds of an inning. The work on the Naturals bullpen continued an inning later with five runs off the combination of Franco Terrero and Grant Gavin, turning a once 7-3 lead into a 13-7 deficit and an eventual Naturals loss.
Jace Vines: 6 IP, 7 H, 3 R, 3 ER, 2 BB, 5 K, 6-4 GO-FO, 95p/60k
Samir Duenez: 3-3, 2R, RBI, 2 SB
Kort Peterson: 2-3, 2b, HR, 3 RBI, BB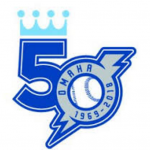 Omaha Storm Chasers 7, Las Vegas 51s 4
The Chasers got their first look at pitcher Jorge Lopez after the Milwaukee Brewers trade Wednesday night. The right-hander made his first start after working from the bullpen for the Sky Sox and Brewers the entire season. After a pair of shutout innings, Lopez gave up a couple of home runs in the third inning, then left after a single in the fourth that came around on his reliever replacement. The Chasers had jumped out to a 3-0 lead in the first on a pair of doubles by Cam Gallagher and Elier Hernandez. It was a Hernandez triple that put the Chasers up 5-4 prior to a couple more insurance runs late with Jon Dziedzic tossing the final four innings to secure the win.
Nicky Lopez: 1-5, R
Elier Hernandez: 2-3, 2b, 3b, 2 RBI, BB
Cam Gallagher: 2-4, 2 R, 2b, RBI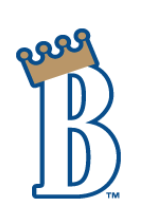 Burlington Royals 3, Pulaski Yankees 0
Starter Marcelo Martinez tossed an absolute gem before the rains came and ended he and his teammates' night early. The Mexican left-hander dominated the Yankees lineup for six innings, allowing just a fourth-inning infield single. From the first inning on, he dominated the lineup with 12 strikeouts including the final five he faced on the night. Working efficiently in those six innings, Martinez had just one three-ball count while earning 23 swinging strikes. The offense backed the young pitcher with a run in the third inning on a Juan Carlos Negret single before scoring a pair in the fifth on a Matt Morales triple and a wild pitch. With Martinez dominating, that was more than enough to take the victory when the rains washed the game away after the sixth inning.
Juan Carlos Negret: 1-3, RBI, SB (2)
Matt Morales: 1-3, R, 3b, RBI
Montae Bradshaw: 1-2, R, SB (2)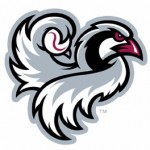 Idaho Falls Chukars 20, Orem Owlz 5
The Chukars offense combined with first round pick Kris Bubic to build a lead that was insurmountable in this one. From a six-run second inning until the 20th run crossed in the ninth inning, the Chukars just kept on scoring while connecting on 23 hits. Infielder Kyle Kasser led the offensive barrage with six singles, three runs scored and four driven in. For Bubic, that was plenty of runs on the board as the lefty struck out 10 hitters along the way while giving up just a home run after an infield error in the second inning. The lefty overpowered the Orem lineup during his five innings, getting 17 swinging strikes on the night before turning things over to the bullpen. 2018 draftee Tyler Gray finished the final four innings with three runs scored (2 ER) with five hits and a walk allowed.
Kris Bubic: 5 IP, 3 H, 2 R, 0 ER, 0 BB, 10 K, 3-3 GO-FO, 70p/48k
Reed Rohlman: 2-4, 3 R, 2-2b, RBI, BB
Tyler James: 2-7, 2 R, HR, 3 RBI
Thursday Probables
W
L
ERA
WHIP
Omaha
Arnaldo Hernandez
9
4
3.98
1.46
NW Arkansas
Emilio Ogando
7
6
6.04
2.02
Wilmington
Gerson Garabito
5
6
3.51
1.35
Lexington
Yefri Del Rosario
1
5
5.23
1.53
Burlington
Yerelmy Garcia
2
1
3.67
1.15
Idaho Falls
Connor Mayes
4
2
7.39
1.99