HR Roll Call: Frank Schwindel (21), Paulo Orlando (8), Luis Villegas (5), Alex Liddi (20), Erick Mejia (5), Jackson Lueck (4), Nick Hutchins (5), Tyler James (2), Reed Rohlman (5), Offerman Collado (2) 
Saturday BPKC Hitter of the Day: Tyler James 3-4 4R, HR, BB, 2 SB
Saturday BPKC Pitcher of the Day: Foster Griffin 6.1 IP 7 H 1 R 1 ER 0 BB 5 K 4-5 GO-FO 80p/56k
Sunday BPKC Hitter of the Day: MJ Melendez 3-4 3b, 5 RBI, 2 BB
Sunday BPKC Pitcher of the Day: Daniel Lynch 5 IP 3 H 1 R 1 ER 0 BB 7 K 4-3 GO-FO 70p/49k

Gm 1 Lexington Legends 8 Kannapolis Intimidators 2
Gm 2 Lexington Legends 8 Kannapolis Intimidators 4
The Legends rode the back of a pair of good outings by their 1st round picks to sweep a doubleheader from the White Sox Low-A squad on Sunday. Starter Jackson Kowar gave Lexington four innings of one-hit ball, giving up a run in the second after allowing a one-out triple before the offense took off. The offense pounded out eight runs in the middle innings, getting four runs in the third on five hits before using three hits and three walks the next innings to add on three more. Lefty Garret Davila finished off the final three innings to earn the win. The second game featured lefty Daniel Lynch dominating for five innings, striking out seven hitters over that time with just three hits and a run allowed. With the lefty dominating, the offense did more than enough with 12 hits and eight runs, seven of which came in the first two innings. First baseman Nick Pratto led the way with three hits, three runs and driving in two more alongside MJ Melendez and his four RBI.
Nick Pratto: 3-7 3R, 2b, 2 RBI, BB
Seuly Matias: 4-7 2b, 3 RBI, 2K
Kyle Isbel: 4-8 3R, RBI, 2K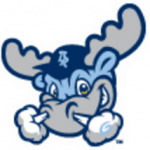 Saturday Wilmington Blue Rocks 5 Myrtle Beach Pelicans 4
Sunday Myrtle Beach Pelicans 3 Wilmington Blue Rocks 0
The Rocks and starter Andres Sotilett managed to work around quite a few baserunners and earn a win Saturday night. Wilmington used three singles in the second inning to counter a two-run Myrtle Beach first frame to take a one-run lead. The Pelicans threatened plenty against Sotillet, collecting 10 hits in his six innings but just four runs crossed and the Rocks manufactured runs in the fifth and seventh to take the win. During Sunday's game, Wilmington managed just four hits while going 0 for 5 with runners in scoring position to get shutout. The Pelicans scored a pair off starter Ofreidy Gomez in his six innings before adding another off Bryan Brickhouse in the loss.
Oliver Nunez: 3-5 2R, RBI, 2 BB, 3 SB
Emmanuel Rivera: 2-7 BB
Blake Perkins: 2-9 CS, 3K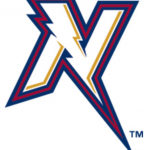 Saturday NW Arkansas Naturals 6 Frisco RoughRiders 2
Sunday NW Arkansas Naturals 13 Frisco RoughRiders 2
The Naturals swept Frisco over the weekend, outscoring the Rangers farm club 31-5 during the three-game series. Saturday's game featured Foster Griffin's fifth quality start in a row while winning his fifth decision in a row as the lefty tossed six and one-third innings of one-run ball. A pair of three-run home runs by Erick Mejia and Alex Liddi would be all the Naturals would need with Griffin and Walker Sheller limiting Frisco. All nine Naturals hitters reached base at least once during the Sunday blowout as the club scored 13 runs with 14 hits and seven walks. Newly acquired third baseman Kelvin Gutierrez reached base all five times with three hits and a pair of walks while Liddi drove in four runs in the win.
Kelvin Gutierrez: 3-5 2R, 4 BB
Alex Liddi: 4-9 2R, 2b, HR, 7 RBI
Foster Griffin: 6.1 IP 7 H 1 R 1 ER 0 BB 5 K 4-5 GO-FO 80p/56k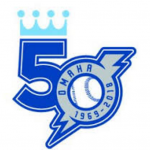 Sunday Susp. Omaha Storm Chasers 4 Round Rock Express 3
Sunday Round Rock Express 5 Omaha Storm Chasers 3 F/7
The Saturday game was suspended in the middle innings and resumed on Sunday with the Chasers scoring a pair of runs for the win. Outfielder Paulo Orlando homered in the seventh to even things up before an error on a force attempt to get Terrance Gore out allowed him to score from second to take the lead. Reliever Jake Newberry finished off the ninth inning to secure the save and drop his ERA to 0.95. Starter Travis Oaks couldn't avoid trouble, allowing five runs on 10 hits and three walks. A three-run first inning put him behind after a leadoff walk and four consecutive singles pushed the runs across. After a pair of home runs by Luis Villegas and Frank Schwindel tied the game a pair of rbi hits off Oaks in the sixth put the Chasers down for good.
Frank Schwindel: 2-7 HR – 19 game hitting streak
Elier Hernandez: 2-3
Cam Gallagher: 2-3 2 RBI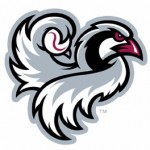 Saturday Idaho Falls Chukars 12 Great Falls Voyagers 10
Sunday Idaho Falls Chukars 13 Great Falls Voyagers 4
After Great Falls came from behind for wins on Thursday and Friday against Idaho Falls, the Chukars turned the tables against them on Saturday. Trailing 8-3 after five innings, the Chukars bashed their way for nine runs over the next three frames to secure a lead and a win. Eight different Idaho Falls hitters combined for 16 hits and Jordan Floyd tossed the final three innings scoreless to earn the win. The offense kept on rolling during the Sunday game, piling on 15 hits in scoring 13 runs with six different hitters collecting at least two hits. Pitcher Jon Heasley earned his first win as he allowed just two hits in five innings as he earned 11 groundball outs during an efficient outing.
Jon Heasley 5 IP 2 H 0 R 0 ER 0 BB 1K 11-1 GO-FO 54p/38k
Tyler James 5-9 7R, HR, K, 4 SB, 1 CS
Nathan Eaton 5-10 5R, 2b, 2-3b, 6 RBI, 3K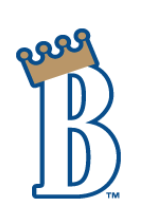 Saturday Burlington Royals 6 Pulaski Yankees 4
Sunday Gm1 Princeton Rays 3 Burlington Royals 2
Sunday Gm 2 Princeton Rays 12 Burlington Royals 4
The Royals received one of Elvis Luciano's better starts since joining the org on Saturday on the way to a win. The right-hander worked five innings around four singles and a pair of walks giving up a run in the third when he plunked the leadoff hitter and gave up a two-out, run-scoring single. He was able to get around the traffic on the bases with six strikeouts. A big three-run home run by Jackson Lueck provided three runs in the fourth inning before a couple late insurance runs earned the win. During the first of two on Sunday, Juan Carlos Negret doubled in a pair in the first inning but the offense couldn't add on and the Rays tied it up in the fifth with a two-run home run before uber prospect Wander Franco walked it off with a seventh-inning run-scoring single. The second game was lost early with Bryar Johnson getting tagged for five hits, four walks while giving up six runs before reliever Ismael Maldonado gave up seven more in a blowout.
Juan Carlos Negret: 3-10 2R, 2b, 2 RBI, SB, 3K
Jackson Lueck: 1-6 2R, HR, 3 RBI, BB
Elvis Luciano: 5 IP 4 H 1 R 1 ER 2 BB 6 K 4-3 GO-FO 86p/53
Saturday Boxscores
Sunday Boxscores
Monday Probables
W
L
ERA
WHIP
Omaha
Zach Lovvorn
5
9
5.62
1.52
Lexington
Yefri Del Rosario
3
5
4.42
1.38
Burlington
Marcelo Martinez
3
3
2.2
0.89
Idaho Falls
TBD