HR Roll Call: Jack Lopez (8), Alex Liddi (21), Kelvin Gutierrez (10), Nick Pratto (10)
BPKC Hitter of the Day: Kelvin Gutierrez 3-3, 2R, HR, 3 RBI, BB
BPKC Pitcher of the Day: Arnaldo Hernandez 9 IP, 5 H, 1 R, 1 ER, 0 BB, 6 K, 6-8 GO-FO, 97p/80k

Hagerstown Suns 8, Lexington Legends 3
Starter Charlie Neuweiler was roughed up for the second start in a row as the right-hander couldn't make it out of the second inning. Neuweiler gave up a run just two batters in when he gave up a single to the leadoff hitter and quickly moved him to third with a balk and a wild pitch. The very next hitter drove him in with a single to tie up the game 1-1. Three singles, a walk and a hit by pitch forced Neuweiler out of the game with just one out in the second inning as the club gave up five runs to dig a hole the offense couldn't escape. The lineup couldn't get much going outside of Nick Pratto's big night at the plate, going 3 for 4 with hit 10th home run of the season while driving in the three Legends runs.
Nick Pratto: 3-4, HR, 2b, 3 RBI
Kyle Isbel: 2-4, 2R
MJ Melendez: 0-4, 2K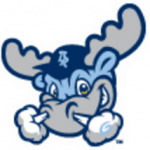 Lynchburg Hillcats 4, Wilmington Blue Rocks 0
Wilmington lost their second in a row to the Indians High-A club, with the offense going on hiatus. Lynchburg starter Sam Hentges limited the Rocks to just two hits and two walks over 6.1 innings as he struck out seven hitters. Just one more hit off the bullpen came for Wilmington as they were shut out. The lack of run support made starter Dan Tillo a loser despite a quality start of two runs over six innings for the lefty. A pair of two-out RBI hits in the third inning gave Lynchburg the two runs off Tillo and two more came later off the bullpen.
Dan Tillo: 6 IP, 5 H, 2 R, 2 ER, 0 BB, 2 K, 6-6 GO-FO, 91p/58k
D.J. Burt: 1-3, BB, SB
Julio Pinto: 1 IP, 0 H, 0 R, 0 ER, 0 BB, 1 K, 1-1 GO-FO, 10p/8k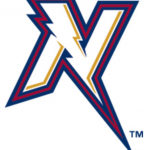 NW Arkansas Naturals 8, Midland RockHounds 0
Lefty Emilio Ogando kept his great run of pitching going on Wednesday during a blowout Naturals game. The Naturals piled up four singles with an error in the third to jump out to a 3-0 lead before a pair of home runs blew the doors wide open. In the third inning Alex Liddi homered behind a Kelvin Gutierrez single; an inning later it was Gutierrez tagging his fifth home run with two on base to push the score to 8-0. Those runs were plenty for Ogando who increased his scoreless streak to 24 innings with six shutout frames, allowing just two hits and two walks while striking out six. Reliever Yunior Marte tossed the final three innings perfectly to secure the save.
Yunior Marte: 3 IP, 0 H, 0 R, 0 ER, 0 BB, 1 K, 5-3 GO-FO, 27p/20k
Emilio Ogando: 6 IP, 2 H, 0 R, 0 ER, 2 BB, 6 K, 8-3 GO-FO, 95p/63k
Nick Heath: 2-3, R, 2b, 2 BB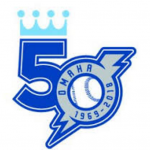 Omaha Storm Chasers 3, Oklahoma City Dodgers 1
One start after taking a perfect game into the sixth, Arnaldo Hernandez was about as efficient as one could be during a complete game victory. The right-hander pounded the strikezone with a ridiculous 80 strikes on 97 pitches over nine innings while working around five hits with six strikeouts. The Chasers offense backed him with 10 hits and three runs to earn the win including the eighth home run of the season by Jack Lopez to push the lead to 3-1 in the sixth inning.
Jack Lopez: 1-3, HR, BB
Frank Schwindel: 2-3, 2b, RBI, BB
Billy Burns: 3-4, R, RBI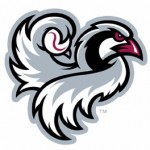 Idaho Falls Chukars 6, Billings Mustangs 0
Another double-digit strikeout performance for Kris Bubic as the former Stanford lefty put away 10 hitters for the second time in three starts for Idaho Falls. Working five scoreless innings, Bubic allowed just two singles and a walk while tossing 50 strikes on 80 pitches. The Chukars broke a scoreless tie in the sixth with a pair of doubles by Reed Rohlman and Jose Caraballo to lead to two runs. An RBI single by Nathan Eaton an inning later would tack on another to make it 3-0 Idaho Falls. The Chukars added three more runs in the ninth with a hit by pitch and four singles. Those runs were plenty for Tyler Gray as the fellow 2018 draftee tossed the final four innings with just one hit allowed, striking out six to earn the save.
Kris Bubic: 5 IP, 2 H, 0 R, 0 ER, 1 BB, 10 K, 2-2 GO-FO, 80p/50k
Tyler Gray: 4 IP, 1 H, 0 R, 0 ER, 0 BB, 6 K, 1-3 GO-FO, 57p/33k
Jose Caraballo: 2-5, R, 2b, 2 RBI
Thursday Probables
W
L
ERA
WHIP
Omaha
Jake Kalish
7
7
4.08
1.30
NW Arkansas
Jon Perrin
2
2
3.78
1.22
Wilmington
Nolan Watson
10
8
4.97
1.58
Lexington
J.C. Cloney
10
0
2.01
1.09
Burlington Gm 1
Malcom Van Buren
0
3
5.40
1.63
Burlington Gm 2
TBD