HR Roll Call: Blake Perkins (3), Juan Carlos Negret (8), Chris Hudgins (3)
BPKC Hitter of the Day: Blake Perkins 2-3 2R, HR, BB, SB
BPKC Pitcher of the Day: Jose DeLeon 6.1 IP 0 H 0 R 0 ER 1 BB 6 K 9-2 GO-FO 80p/49k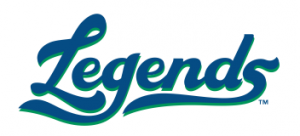 Hagerstown Suns 2 Lexington Legends 0
Lexington 1st Place Tie
The Legends offense was missing on Thursday night as the club connected on just five hits while going 1 for 10 with runners in scoring position in Hagerstown. The Nationals pitchers held the Legends batters at bay with 11 strikeouts. The lack of offense made a loser of J.C. Cloney for the first time this season (10-1) despite the lefty dancing around nine hits and a walk to limit Hagerstown to two runs.
Nick Pratto: 0-4 2K
Brewer Hicklen: 2-4 2b
MJ Melendez: 0-3 BB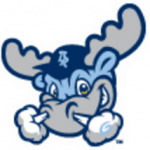 Lynchburg Hillcats 6 Wilmington Blue Rocks 4
Wilmington 2nd Place 2.5 GB
After dropping into second place following two defeats against Lynchburg, the Rocks were attempting to salvage the final game of the series and put an end to their three-game losing streak. Starter Nolan Watson was surviving through four innings despite runners on in the first three innings. In the fifth, the survival would end as the Indians farm club jumped all over him with five hits, four of which that went extra bases with three doubles and a home run leading to a five-run frame that put Wilmington behind 5-0. The Rocks offense attempted to answer with a solo home run by Blake Perkins and a pair of RBI singles as they brought up the tying run to the plate multiple times in the final three innings. Each time the Rocks would threaten the Hillcats pitchers would have the answer and Wilmington would fall in the series sweep while falling 2.5 games behind in the division.
Emmanuel Rivera: 1-3 R, BB
Meibrys Viloria: 2-4 R, 2b, RBI
Travis Jones: 1-3 RBI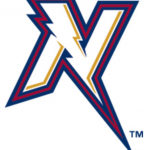 Midland RockHounds 5 NW Arkansas Naturals 2
NW Arkansas 3rd Place 4 GB
Two pitchers the Royals acquired this year in trades this year struggled with the strike zone a tad for the Naturals. Newly acquired starter Jon Perrin gave up just one run in four innings despite three walks and four hits allowed. His replacement, Gabe Speier, also struggled as the defense failed behind him and he walked a pair with three hits during a four-run appearance that spanned over an inning-plus of work. Trailing 5-0 into the ninth the Naturals loaded the bases and plated a pair on a throwing error by the Midland first baseman. That brought up hot-hitting Kelvin Gutierrez as the tying run with two on but it would not be on this night as he was frozen on a fastball for strike three to end the game.
Kelvin Gutierrez: 1-4 BB, SB
Erick Mejia: 2-5
Xavier Fernandez: 3-3 R, BB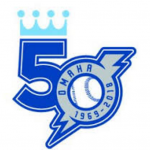 Omaha Storm Chasers 4 Oklahoma City Dodgers 3
Omaha 3rd Place 6 GB
Starter Jake Kalish gave the Chasers another quality start as the lefty was in command during his seven innings on Thursday night. The lefty using his typical upper 80s fastball and quality curveball/changeup repertoire moved the ball around the zone to keep the Dodgers bats guessing. The Chasers offense got after Oklahoma starter Logan Bawcom for three runs in the third inning thanks to some poor defense behind him. Four singles and a pair of walks forced him out of the game after just two and two-thirds innings with those three runs against. A Paulo Orlando double provided an insurance run in the sixth inning that came in handy after Oklahoma City drew the game to 4-3 after a pair of runs off Kalish in the seventh. Relievers Sam Selman and Pedro Fernandez handed the ball to Eric Stout with the lead and two outs in the ninth and the lefty got the job done to secure the win. The Chasers now trailer first place Oklahoma City by six games with nine of their next twelve against the two teams ahead of them in the division.
Jake Kalish: 7 IP 5 H 3 R 3 ER 1 BB 6 K 7-8 GO-FO 95p/65k 2 HBP
Brian Goodwin: 0-3 R, 2BB
Frank Schwindel: 1-2 RBI, 2BB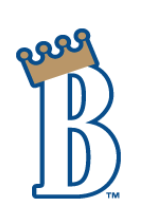 Burlington Royals 10 Bristol Pirates 9 F/10 – Suspended Game July 20
Bristol Pirates 8 Burlington Royals 5
Burlingon Last Place 18.5 GB
Burlington completed a suspended game from July 20th, getting the win as Austin Lambright allowed just one run to score in the tenth inning after Burlington started with a 10-8 advantage. In the nightcap, starting pitcher Malcolm Van Buren wasn't finding the zone (six walks) or fooling any Pirates hitters as he was tattooed for four home runs in just two and two-thirds innings to allow eight runs while on the hill. Reliever Jose De Leon was quite good in place of Van Buren, working six and one-third no-hit innings with six strikeouts and just a walk allowed. The Royals managed just an unearned run off the Bristol starter and then connected on a pair of home runs in the ninth to cut the deficit to three before falling in defeat.
Juan Carlos Negret: 1-4 2R, HR
Jose Marquez: 1-4
Chris Hudgins: 2-4 2b, HR
Friday Probables
W
L
ERA
WHIP
Omaha
Trevor Oaks
7
7
4.08
1.30
NW Arkansas
Scott Blewett
7
6
5.25
1.54
Wilmington
Andres Sotillet
10
8
4.97
1.58
Lexington
Jackson Kowar
0
1
4.76
1.41
Burlington
Austin Cox
1
1
3.73
1.28
Idaho Falls
Connor Mayes
4
2
6.96
1.90