HR Roll Call Alfredo Escalera (3), Call Brewer Hicklen (15), Kyle Isbel (7), Marten Gasparini (4), Chris Hudgins  2(5), Jose Marquez (5)
BPKC Hitter of the Day Chris Hudgins 3-4 3R, 2b, 2-HR, 4 RBI
BPKC Pitcher of the Day Jackson Kowar 4 IP 3 H 0 R 0 ER 0 BB 5 K 5-0 GO-FO 58p/38k

Lexington Legends 15 Hagerstown Suns 3
The Legends bats erupted in a blowout win over Hagerstown on Friday night. All nine starters had at least one hit with all but Ricky Aracena connecting on two hits as the squad put together 18 hits. Outfielder Brewer Hicklen connected on a two-run home run in the first before Kyle Isbel's seventh home run in the third made it 3-0. The score was 6-0 after five when the Legends really blew it open in the sixth inning with an eight-run frame that featured a Marten Gasparini three-run blast. That lead was plenty for Lexington with starter Jackson Kowar on the mound and Garrett Davila backing him up. The 1st round pick from Florida had his best outing yet, striking out five hitters in four innings while allowing just three hits against no walks. It wasn't Davila's best outing, allowing three runs with six hits and a pair of walks allowed in three innings before Garrett Suchey toss the final two innings to secure the win.
Nick Pratto 2-4 2R, 3b, 3 RBI, BB, SB
Kyle Isbel 2-5 2R, HR
MJ Melendez 2-6 R, 2-2b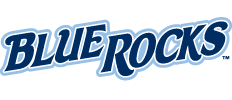 Winston-Salem Dash 4 Wilmington Blue Rocks 3
It couldn't have been a worse time for Wilmington to hit a losing streak but that's the case as the Rocks dropped their fourth game in a row on Friday. The offense jumped out of the gate against struggling Alec Hansen for two runs in the first inning with a rbi single by Gabriel Cancel and a rbi triple by Emmanuel Rivera. That lead wouldn't last long though with starter Andres Sotillet giving up a run in the first and a two-run bomb as part of a three-run second inning to fall behind 4-2. From the two pitching staff's stood firm until the ninth when Wilmington put the first two runners on with a walk and a single that moved Vance Vizcaino to third. Catcher Meibrys Viloria would score Vizcaino with a sacrifice fly but Jackson Lueck would hit into a double play to end the threat and the game.
Blake Perkins 2-4 R, 2b
Gabriel Cancel 2-4 R, RBI
Emmanuel Rivera 1-4 3b, RBI, 2K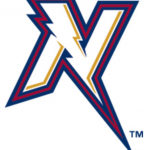 NW Arkansas Naturals 8 Frisco RoughRiders 2 
Starter Scott Blewett backed up a complete game outing last time out with seven innings of quality pitcher. The right-hander allowed just four hits and a pair of walks while giving up just two runs with five strikeouts. After four shutout innings, the offense came alive in the fifth inning with an Alfredo Escalera two-run home run. That offense kickstarted the offense, getting a run in the sixth inning prior to five runs over the final two innings to blow the game open as two relievers tossed the final two innings scoreless.
Samir Duenez 2-5 2R, 2b
Kelvin Gutierrez 2-5 R
Scott Blewett 7 IP 4 H 2 R 2 ER 2 BB 5 K 6-6 GO-FO 89p/56k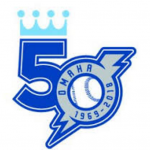 Colorado Springs Sky Sox 8 Omaha Storm Chasers 5
The Chasers received a quality start from Trevor Oaks as the right-hander tossed two-run ball over six innings but the bullpen struggled in a loss. His replacement, Josh Staumont, struggled mightily while on the hill giving up a single, a pair of walks and a double. A pair of wild pitches and a throwing error would score three of those runners before Staumont's replacement, Eric Stout would give up a two-run home run to put the Chasers down 7-2. Omaha would attempt a rally in the ninth, scoring three runs with four walks and a Frank Schwindel single but the seventh inning damage had put them too far down to complete the comeback.
Frank Schwindel 1-4 2 RBI, BB
Trevor Oaks 6 IP 7 H 2 R 1 ER 0 BB 2 K HR 8-8 GO-FO 99p/63k
Nicky Lopez 1-4 RBI, BB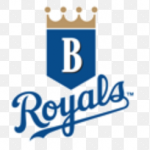 Bristol Pirates 14 Burlington Royals 9
The Burlington pitching staff couldn't hold off the Pirates for the second straight night as their rookie squad piled up 14 runs on 13 hits and 14 free passes handed out by Royals pitching. All four Burlington pitchers walked at least two with lefty Marlin Willis getting touched up for the most damage, allowing six runs on five hits and five walks. The Royals did plenty of damage on their own with nine runs on 10 hits including three home runs. First baseman Chris Hudgins did much of the heavy lifting on that side with a pair of home runs and a double but it wasn't enough in the loss.
Austin Cox 2 IP 1 H 2R 1 ER 3 BB 4 K 1-1 46p/25k
Jose Marquez 1-4 HR, BB
Juan Carlos Negret 0-5 5K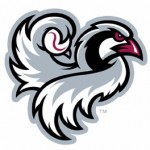 Great Falls Voyagers 3 Idaho Falls Chukars 2 F/10
The Chukars lost a pitching duel Friday night when their defense let them down in extra innings. Three Idaho Falls pitchers combined to allow just one earned run in the ten inning affair with starter Connor Mayes giving up a second-inning solo home run that tied the game after a Jose Caraballo triple gave Idaho Falls the lead in the first. The game was tied until the tenth when the Chukars defense committed back to back one out throwing errors, the second by pitcher Jordan Floyd which allowed two Great Falls runs to score. The Chukars answered by scoring their free runner in the tenth and placing the tying run at second but back to back strikeouts of Nathan Eaton and Reed Rohlman ended it.
Connor Mayes 5 IP 5 H 1 R 1 ER 1 BB 6 K 6-2 GO-FO 89p/56k
Nathan Eaton 1-5 R, 2b, 3 K
Jose Caraballo 1-4 3b, RBI
Saturday Probables
 W
L
ERA
WHIP
Omaha
Zach Lovvorn
1
6
5.83
1.51
NW Arkansas
Foster Griffin
8
12
5.07
1.51
Wilmington Susp. Gm
Bullpen
Wilmington
Ofreidy Gomez
4
10
3.83
1.55
Lexington
Daniel Lynch
4
0
1.56
1.07
Burlington
Elvis Luciano
1
5
5.86
1.44
Idaho Falls
Jon Heasley
1
1
5.25
1.44