HR Roll Call: Nick Hutchins (6)
BPKC Hitter of the Day: Brewer Hicklen 3-5 R, 2b, 3 RBI, 3 SB
BPKC Pitcher of the Day: Marcelo Martinez 6 IP 3 H 0 R 0 ER 3 BB 6 K 8-1 GO-FO 95p/67k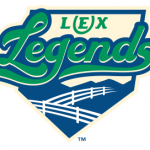 Lexington Legends 6 Lakewood BlueClaws 5 F/10
Starter Charlie Neuweiler gave up four runs in just four and one-third innings as he lost a 3-0 lead that the offense had given him. It was a bunt that scored Brewer Hicklen that gave Lexington a 1-0 lead before his double down the line in the third pushed the advantage to 3-0. After a two-run blast off Neuweiler gave up the lead Lexington put up a pair on a Cristian Perez single and a throwing error that scored Cal Jones after his steal. The game went to extras after the Phillies farm club scored in the eighth but Hicklen drove in the free runner in the tenth with a single prior to Garrett Suchey working a scoreless tenth for the win.
Nick Pratto: 1-5 2R, 2K, SB (19)
Ricky Aracena: 2-2 R
Charlie Neuweiler: 4.1 IP 5 H 4 R 4 ER 2 BB 2 K HR 5-4 Go-FO 81p/53k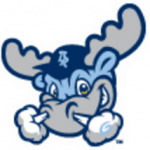 Down East Wood Ducks 5 Wilmington Blue Rocks 1
It's nine in a row in the loss column for Wilmington after Monday's loss. The Rocks offense let the team down on this night, going 0-8 with runners in scoring position to limit them to just a single run. The Rangers High-A club had plenty of baserunners with eight hits off Dan Tillo along with a pair of walks, scoring two runs in the second and another pair in the fifth to tag him with the loss.
Dan Tillo: 6 IP 8 H 4 R 4 ER 2 BB 2 K 8-2 GO-FO 94p/52k
Rudy Martin: 1-3 BB, K, 3 SB
Emmanuel Rivera: 1-2 2BB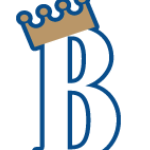 Burlington Royals 2 Danville Braves 0
Marcelo Martinez had his stuff working on this night to give the Royals a quality start. The lefty worked six shutout innings with three singles and three walks allowed, only allowing a runner to get to second base with two outs in the sixth inning before retiring the Braves. That work was enough to earn the win after Michael Emodi drove in a run in the second and Freddy Fermin singled in another in the third to build the lead before the rain came and wiped out the final innings.
Michael Emodi: 1-3 2b, RBI
Montae Bradshaw: 1-2 2b
Freddy Fermin: 1-2 R, RBI, BB, CS
Tuesday Probables
W
L
ERA
WHIP
Omaha
Arnaldo Hernandez
11
5
3.99
1.36
NW Arkansas
Emilio Ogando
10
6
4.98
1.80
Wilmington
Nolan Watson
10
9
5.09
1.61
Lexington
J.C.Cloney
10
1
2.1
1.14
Burlington
Yerelmy Garcia
3
2
5.53
1.30
Idaho Falls
TBD