HR Roll Call: Frank Schwindel (22), Paulo Orlando (9), Samir Duenez (8), Jose Marquez (7), Chase Vallot (11)
BPKC Hitter of the Day: Jose Marquez 3-4 4R, HR, 4 RBI, BB
BPKC Pitcher of the Day: Emilio Ogando 7 IP 1 H 0 R 0 ER 2 BB 5 K 9-1 GO-FO 92p/56k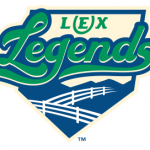 Lexington Legends 2 Lakewood BlueClaws 1
Starter J.C. Cloney bounced back from his first loss of the season to position the Legends for a win Tuesday night. The lefty tossed seven scoreless innings, working around a leadoff double in the sixth, a one-out double in the fourth and a two-out triple in the fifth to keep the Phillies Low-A club off the board. A Brewer Hicklen double drove in Nick Pratto in the first inning to give Lexington a 1-0 lead. An insurance run was provided in the seventh inning by Ricky Aracena with a one-out single that scored Cristian Perez after he started the inning with a leadoff single. Reliever Janser Lara gave up a run in the eighth but closer Tad Ratliff shut the door in the ninth to secure the series sweep for the Legends.
Brewer Hicklen: 1-3 2b, RBI
Nick Pratto: 2-3 R, BB, SB, CS
J.C. Cloney: 7 IP 5 H 0 R 0 ER 2 BB 4 K 7-4 GO-FO 79p/46k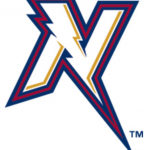 NW Arkansas Naturals 4 Springfield Cardinals 1 
The Naturals Emilio Ogando continued his incredibly odd season by improving his scoreless streak to 31 innings with seven shutout innings in this one. Working seven innings, Ogando gave up just a leadoff single in the seventh with a pair of walks over his seven shutout innings. He was backed by a two run home run by Samir Duenez and a pair of RBI singles by Kort Peterson and Erick Mejia to take a 4-0 lead. Reliever Gabe Speier worked the final two innings, allowing a run in the ninth before securing the win.
Samir Duenez: 1-4 HR, 2 RBI
Kelvin Gutierrez: 1-3 2b
Erick Mejia: 2-4 RBI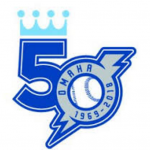 Omaha Storm Chasers 13 Oklahoma City Dodgers 2
Another good start for Arnaldo Hernandez as he makes a late push to win Royals minor league pitcher of the year. The right-hander backed up his complete game with a quality start in this one, tossing six innings of one-run ball by retiring 18 of the last 19 hitters he faced with just a walk allowed in that time. The two teams exchanged one-run first innings before Paulo Orlando connected on a solo home run in the third to take a 2-1 lead. With Hernandez tossing up zeroes, the Chasers exploded for eight runs in the fifth inning, getting a grand slam off the bat of Frank Schwindel and a pair of doubles by Ramon Torres and Donnie Dewees that drove in three more. The Chasers tacked on three runs in the ninth inning for the final margin of victory.
Frank Schwindel: 3-5 HR, 5 RBI
Arnaldo Hernandez: 6 IP 3 H 1 R 1 ER 1 BB 4 K 5-6 GO-FO 90p/57k
Donnie Dewees: 2-5 2R, 2b, 3 RBI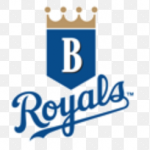 Burlington Royals 13 Johnson City Cardinals 5
A big offensive night by the Royals as they clubbed 17 hits and walked seven times in a blowout win. Four different Royals hitters had at least three hits with Jose Marquez scoring four times and while driving in four runs with his three-hit including his seventh home run. Starter Yerelmy Garcia earned the win despite four runs allowed in five and one-third innings.
Eric Cole: 4-6 2R, 2b, RBI, SB (6)
Brhet Bewley: 3-6 2R, 2-2b
Chris Hudgins: 3-5 2b, 3 RBI, BB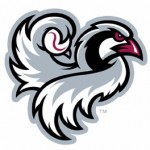 Billings Mustangs 5 Idaho Falls Chukars 4
Idaho Falls Kris Bubic didn't have his best start, giving up seven hits and a walk in his five innings. A pair of bunt hits in the third inning loaded the bases against him in the third inning before a single to left scored a pair. Two innings later, a two-out single scored a run after a passed ball. Infielder Nathan Eaton drove in a run in the third inning with a sacrifice fly before Chase Vallot homered in the fourth to tie the game back up. Seventh-round pick Tyler Gray gave up two runs in the eighth to put Idaho Falls behind 5-2. In the eighth inning first baseman Nick Hutchins drove in two with a one-out double to pull the Chukars within a run at 5-4. The Chukars would threaten in the ninth by walking the bases loaded but Jose Caraballo would ground out to end the threat and the game.
Kris Bubic: 5 IP 7 H 3 R 2 ER 1 BB 6 K 4-4 GO-FO 65p/46k
Nick Hutchins: 2-4 2b, 2 RBI
Chase Vallot: 1-3 HR, BB
Wednesday Probables
W
L
ERA
WHIP
Omaha
Jake Kalish
8
7
4.07
1.27
NW Arkansas
Jon Perrin
2
3
3.67
1.26
Wilmington
Andres Sotillet
8
9
4.48
1.48
Burlington
Malcolm Van Buren
0
4
7.62
1.92
Idaho Falls
Connor Mayes
4
2
6.42
1.83