HR Roll Call: Humberto Arteaga (6), Juan Carlos Negret (9)
BPKC Hitter of the Day: Jose Marquez 4-5 5R, 2b, RBI
BPKC Pitcher of the Day: Yunior Marte 2.2 IP 1 H 0 R 0 ER 0 BB 2 K 4-2 GO-FO 32-21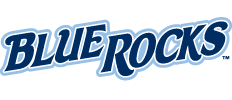 Gm1 Down East Wood Ducks 5 Wilmington Blue Rocks 0
Gm 2 Down East Wood Ducks 3 Wilmington Blue Rocks 2
Wilmington's losing ways continued in the first game on Wednesday as they got shut out in resuming the suspended game from Tuesday. They trailed 4-0 after four innings and couldn't muster much on offense with just four hits in the shutout loss. The second game was more of the same with the offense scoring just two runs on eight hits while their starter couldn't keep a slim lead. Starter Andres Sotillet has struggled to miss bats since the promotion (3.35 per 9) and this game was no different, striking out just one hitter in his five innings. After three shutout innings, Down East got to him in the fourth inning with a leadoff triple, sac fly and a single before Alex Kowalczyk homered to take a 3-1 lead and hung on for the win.
Meibrys Viloria: 2-4
Emmanuel Rivera: 2-6
Travis Jones: 1-5 RBI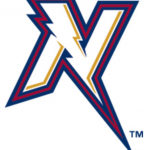 NW Arkansas Naturals 3 Springfield Cardinals 2
The Naturals got a late win to pull within a half of a game of .500. New starter Jon Perrin gave up a couple runs in five innings. Those second of two runs evened up the game after the Naturals plated a pair in the fourth with a pair of doubles from Alex Liddi and Alfredo Escalera. Reliever Yunior Marte kept it even with two and two-third innings of shutout work with just a hit allowed. Those three innings kept it scoreless while Samir Duenez led off the eighth with a double before Kelvin Gutierrez's single moved him to third. A double play off Alex Liddi's bat gave the Naturals a 3-2 lead before Andres Machado tossed a scoreless ninth inning despite a couple of singles allowed.
Kelvin Gutierrez: 1-2 R, BB, HBP
Alfredo Escalera: 1-4 2b, RBI
Jon Perrin: 5 IP 6 H 2 R 2 ER 2 BB 5 K 80p/49k 4-2 GO-FO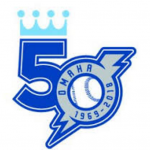 Oklahoma City Dodgers 5 Omaha Storm Chasers 2
Starter Jake Kalish gave the Chasers a quality start but it wasn't enough in this one as the offense was limited to just two runs. The lefty gave up a two-run home run in the second before getting to the seventh inning. In the seventh inning, Kalish opened the frame with a hit by pitch before Jason Adam gave up a double to Travis Taijeron. A fielding error by Nicky Lopez plated a pair. The offense didn't threaten much over the final two innings in taking the loss.
Cam Gallagher: 2-4 R
Humberto Arteaga: 2-3 HR, 2 RBI
Jake Kalish: 6 IP 3 H 3 R 3 ER 0 BB 5 K 4-7 GO-FO 97p/68k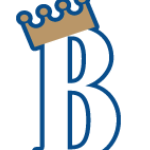 Burlington Royals 18 Johnson City Cardinals 8
All nine Burlington hitters had at least one hit as the offense dominated for a second straight night. One night after connecting on 17 hits and 13 runs the Royals upped their game with 22 hits and 18 runs. Infielder Jose Marquez one night after scoring four runs, tallied five times in this one with his four hits while driving in a run. Outfield thumper Juan Carlos Negret doubled and hit his ninth home run while driving in six runs. Reliever Ismael Maldonado tossed three scoreless innings to earn the win.
Juan Carlos Negret: 2-6 2b, HR, 6 RBI
Isaiah Henry: 2-6 3R, 2K
Matt Morales: 3-6 2R, 2b, 3 RBI, K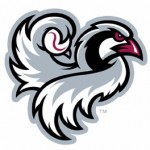 Idaho Falls Chukars 5 Billings Mustangs 3
The Chukars plated three runs in the fifth inning to tie the game 3-3 after the fifth inning. An inning later Kyle Kasser and Jose Caraballo each singled in a pair to give C.J. Eldred a lead after his six innings of three-run ball (2 ER). Reliever Ted Cillis tossed the final three innings scoreless to secure his first save in his first appearance with the club, striking out three with a pair of walks.
Ted Cillis: 3 IP 0 H 0 R 0 ER 2 BB 3 K 6-0 GO-FO 45p/25k
Kyle Kasser: 2-3 R, 2 RBI, BB
Jose Caraballo: 2-4 R, RBI
Thursday Probables
W
L
ERA
WHIP
Omaha
Trevor Oaks
8
6
2.81
1.31
NW Arkansas
Scott Blewett
8
6
5.11
1.50
Lexington
Jackson Kowar
0
1
3.86
1.29
Burlington
TBD
Idaho Falls
TBD