HR Roll Call: Cal Jones (8), Nathan Eaton (5)
BPKC Hitter of the Day: Cal Jones 2-4 2R, HR, 2 RBI
BPKC Pitcher of the Day: Yefri Del Rosario 7 IP 4 H 0 R 0 ER 1 BB 9 K 4-6 GO-FO 86p/65k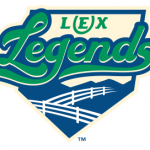 Lexington Legends 7 August GreenJackets 0
The Legends, on the cusp of their first playoff appearance since 2006, used a full team effort got them one step closer on Thursday night. Starter Yefri Del Rosario continued his run of excellent pitching putting together perhaps his best start yet. Twirling seven scoreless innings, Del Rosario set a new career high with nine strikeouts while pounding the zone with 65 strikes on just 86 pitches while working around four hits and a walk. After a pair of scoreless innings, the Lexington offense broke the tie with a Cal Jones home run in the third inning before breaking it open with a six-run fourth frame. Outfielder Kyle Isbel's two-run double in that fourth inning capped the scoring in the inning and the game. The win combined with a Greenville loss lowered the Legends magic number to just one game.
MJ Melendez: 1-3 R, BB
Nick Pratto: 1-4 R
Kyle Isbel: 1-4 2b, 2 RBI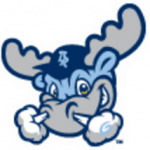 Wilmington Blue Rocks 5 Lynchburg Hillcats 0
Wilmington's best starting pitcher, Gerson Garabito, was just that in a must have spot for his club in the finale versus Lynchburg. Going six and one-third innings, the righty worked around four hits and a walk while striking out seven, lowering his ERA to 3.16 while adding on to his career high in innings (142.1). The offense got a pair of runs in the second inning with last night's hero Vance Vizcaino driving in Emmanuel Rivera and Meibrys Viloria with a single. That score held up until the eighth inning when Rudy Martin plated three with a double to centerfield.
Gerson Garabito: 6.1 IP 4 H 0 R 0 ER 1 BB 7 K 5-4 GO-FO 91p/60k
Meibrys Viloria: 2-3 2R, BB
Rudy Martin: 1-5 2b, 3 RBI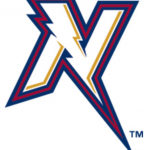 NW Arkansas Naturals 8 Tulsa Drillers 4
The Naturals offense employed a patient approach to keep their season alive against first-place Tulsa, walking seven times as part of their good night on offense. After giving up three runs in the first three innings, starter Jace Vines settled in to give his club a quality start by working into the seventh inning. Three different Naturals walked twice in the game while they broke open the 3-3 game by scoring five runs between the fourth and fifth innings. Back to back singles by Alex Liddi and Anderson Miller plated three in the fourth before a Mejia groundout and a Duenez single in the fifth pushed the advantage to 8-3. Those eight runs were plenty as the Naturals bullpen of Gabe Speier and Walker Sheller tossed the final two and two-thirds with just a run allowed to secure the win.
Samir Duenez: 2-4 R, RBI, BB
Kelvin Gutierrez: 1-3 R, RBI, 2BB
Jecksson Flores: 0-2 2R, 2BB, SB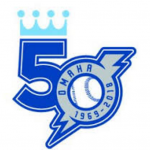 Omaha Storm Chasers 11 Colorado Sky Sox 5
After starting pitcher Aaron Brooks got the call to the big league's prior to the game for Milwaukee, the Sky Sox turned to struggling reliever Tim Dillard to make the spot start. The Chasers took advantage, tagging the sidearm reliever for a run in the first inning and nine more in the second inning to blow open the game 10-0. Chasers starter Jon Dziedzic took advantage tossing four no-hit innings before surrendering his first hit and runs in the fifth. The game was pretty meaningless to the Sky Sox who lead the division going into the night and will decide their season's fate with a five games series against Tulsa starting tomorrow night.
Jon Dziedzic: 5 IP 2 H 3 R 3 ER 4 BB 3 K 3-8 94p/53k
Frank Schwindel: 1-3 R, 2b, 2 RBI, BB
Nicky Lopez: 3-5 2R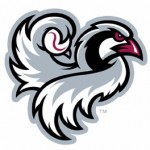 Idaho Falls Chukars 8 Ogden Raptors 6
The Royals 6th round draft selection Zach Haake made his Idaho Falls debut on Thursday, tossing two and two-thirds innings with a hit, a walk and a run allowed while on the hill. Idaho Falls had already given their pitching staff a lead with three runs in the first inning as Nathan Eaton hit his second home run in as many days to plate two runs before a Jose Caraballo double scored Bubba Starling to make it 3-0. The Chukars tacked on single runs in the fourth, sixth and seventh innings after Ogden had pulled with a run to take a 6-3 lead. Reliever Jose Rodriguez struggled in the eighth inning though, giving up two hits, three walks, and two runs before Andrew Edwards, back on a rehab stint, tossed a wild pitch to even the game. The Chukars despite giving up the lead had the answer the very next inning as a pair of doubles from Nathan Eaton and Brady Cox broke the tie before Hunter Strong's single tacked on an insurance run. Edwards would close out the game with a perfect ninth to keep the Chukars playoff hopes alive.
Zach Haake: 2.2 IP 1 H 1 R 1 ER 1 BB 1 K 3-1 GO-FO 46p/27k
Nathan Eaton: 2-5 2R, HR, 2b, 2 RBI
Hunter Strong: 2-4 2R, BB, RBI
Friday Probables
W
L
ERA
WHIP
Omaha
Glenn Sparkman
7
9
3.89
1.33
NW Arkansas
Jon Perrin
2
4
4.00
1.35
Wilmington
Dan Tillo
4
5
4.33
1.43
Lexington
TBD
Idaho Falls Gm 1
Rylan Kaufman
0
1
9.00
2.50
Idaho Falls Gm 2
TBD