Sometimes, you watch a game and think to yourself, "I've seen this before." You may have felt that way watching the A's bat in their half of the first inning against Chris Young.
WPA Play of the Game
Sometimes, the impact comes straightaway. On Saturday, it was Josh Roddick delivering the crushing blow. After a leadoff single and a walk, the A's right fielder crushed a three-run home run in the bottom of the first against Young. It was a near carbon copy of Young's start against the Astros on Monday, right down to the location of the pitch that was hammered.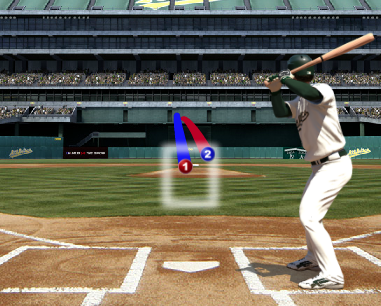 A belt-high 86 mph fastball drifting over the inner half isn't going to be missed by many number three hitters. Not with a pair of runners already on base.
The Royals had already plated one run in their half of the frame, but the Roddick bomb was worth 21 percent of the A's Win Expectancy. It wasn't over at that point, certainly, but with Sonny Grey on the mound, it was going to make for a difficult comeback.
Taste of the Turf
After the usual highlight reel plays from Alcedes Escobar and Alex Gordon already in the books, it was time for Mike Moustakas to do something great.
He has developed into a great all-around defender, but on aspect of his game that has really been outstanding is his ability to grab pop-ups. The catch he made on Saturday is insanely difficult, helped by the fact he ran the route with close to 97 percent efficiency.
Need Some Relief
Dillon Gee came in after Young and pitched three frames of one run baseball. Young has made three starts and pitched five innings just one time. So far, he's allowed 27 baserunners in just under 14 frames of work. Gee could be next in line, should the Royals decide to push Young back to the bullpen. You figured there would be a bit of rotation movement all season. You just hoped it wouldn't be necessary so soon.
Up Next
The Royals close out the road trip today with a 3:05 CT start. Kris Medlen will square off against Chris Bassitt.