The Royals were getting the magic back and then – boom – went on a tear.
Eric Hosmer and Lorenzo Cain started hitting like we think they can. The Royals made three improbably comebacks against Chicago, then ran over Tampa Bay. Now they're in first place.
But the performances of the guys called up to fill in for injured players have been the biggest boost. Alex Gordon, Mike Moustakas, and Salvador Perez out? No problem. Whit Merrifield, Brett Eibner, and Drew Butera – Drew Butera! – are here to help.
We also covered All Star Game voting and the absurdity of some of the columns reacting to early voting results.
REMINDER:
Mike will be joining Darin Watson from Baseball Prospectus Kansas City at the Negro Leagues Baseball Museum for an event featuring Jonah Keri and NLBM Hall of Game inductees Tim Raines and Andre Dawson. Tickets are available on HomestandSports.com for $25 *OR* $20 with the case-sensitive promo code "bpro". Admission includes a year membership with the NLBM. (http://www.homestandsports.com/showslist/2016/6/10/pitch-talks-kansas-city)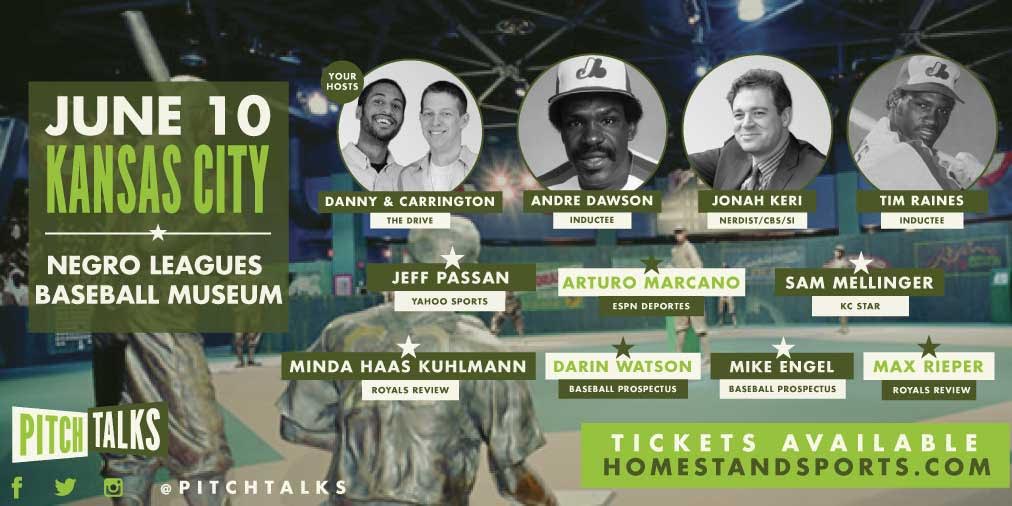 Follow the Vault at @KCBaseballVault. Follow host Jeff Herr at @TheJeffReport, co-host Michael Engel at @michaelengel. You can also email feedback to KansasCityBaseballVault@gmail.com.
Subscribe to the podcast via iTunes and BlogTalkRadio. You can also download this episode here (mp3).