A 3-2 day for the affiliates with wins in the DPL and AZL.
HR Roll Call Angel Franco (1), Ryan O'Hearn (14), Nick Heath (1), Angel Medina (2), Dennicher Carrasco (2)
BP KC Hitter of the Day – Dennicher Carrasco – 4-6, 3R, 2b, HR, 4 RBI
BP KC Pitcher of the Day – Pedro Fernandez – 7.2 IP, 4 H,, 2 R, 2 ER, BB, HBP, 5 K, 8-4 GO-FO, 87p/56k
Pitcher Emilio Ogando spun one perfect inning during the South Atlantic League All-Star Game with one strikeout on 11 pitches.
Infielder Humberto Arteaga grounded out twice in his two Carolina vs California League All-Star Game appearance.
New Orleans Zephyrs 6 Omaha Storm Chasers 5
The Chasers trailed much of the night in the opener of their series against New Orleans but threatened in the ninth before coming just feet short of tying the game. The Zephyrs knocked around Omaha's starter John Lannan for five runs to put Omaha into a 5-3 hole. An Angel Franco home run in the seventh cut the two-run deficit in half, before a New Orleans insurance run off reliever Malcom Culver made it 6-4. Omaha threatened in the bottom of the ninth, loading the bases and getting a two out single from Ramon Torres to score Balbino Fuenmayor, but a throw from Destin Hood to the plate cut down Irving Falu to end the game.
Ramon Torres 1-5, RBI
Balbino Fuenmayor 3-4, R, 2b, RBI
Angel Franco 2-4, 2R, 2b, HR, BB, 2 RBI
NW Arkansas Naturals 9 Arkansas Travelers 2
The Naturals broke a five game losing streak Tuesday with an outstanding starting pitching performance combined with plenty of offense. Starter Pedro Fernandez, who had not went further than 3.2 innings previously, gave NW Arkansas 7.2 innings of two-run ball to earn the win. The Dominican righty gave up a solo home run to Caleb Adams to start the game and an RBI double to Adams in the third, but around those two hits allowed just two more in his time in the mound. Attacking the zone with a three pitch mix, Fernandez kept the ball on the ground with eight groundouts. The Naturals offense backed up Fernandez with a 13 hit, four walk performance that allowed them to plate nine runs. Sam Houston teammates Corey Toups and Ryan O'Hearn continued their solid seasons with Toups scoring three runs on a pair of hits and walk, while O'Hearn hit his 14th home run of the season.
Alex Gordon 1-5, RBI
Ryan O'Hearn 1-4, HR, BB
Corey Toups 2-4, 3R, 2b, BB, 2 RBI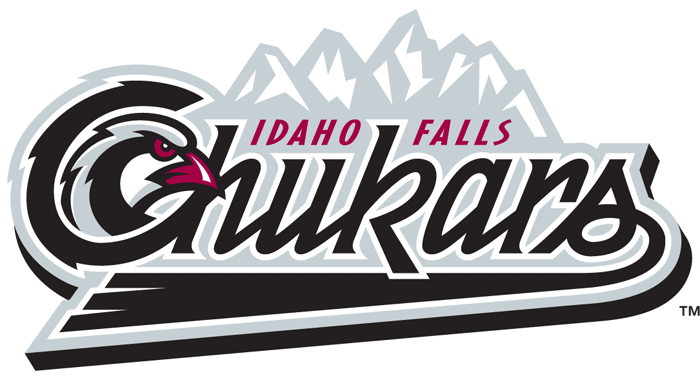 Orem Owlz 7 Idaho Falls Chukars 4 
Angels 1st round pick Matt Thaiss was a little too much for Chukars pitching in game two of their series with Orem. The former Virginia bopper had a pair of doubles and a home run in his five at bats, scoring two runs and driving in four as part of the 7-4 win for Orem. The Owlz had 12 hits, with Thaiss and 8th round pick Troy Montgomery accounting for six of them, while the two drove in five of the seven runs. A three-run home run by Thaiss in the ninth was the difference after Royals 16th round pick Nick Heath had tied the game with a solo home run in the 6th.
Manny Olloque 2-4, 2b, 2 RBI
Luke Willis 3-3, R, BB
Tanner Stanley 2-4, R, RBI, BB
AZL Royals 5 AZL Rangers 3
The Arizona squad won their opener thanks in part to a solid pitching effort of Jose Rodriguez. The 19 year old Dominican lefty worked one past the minimum in his five innings relief of Glenn Sparkman. Recording three strikeouts in that time, Rodriguez let the Royals early 3-2 lead stand up until they could tack on a pair of insurance runs in the sixth. In his return from Tommy John surgery, Sparkman gave up a two-run home run in the first, but the Royals quickly gave his squad the lead back with three runs in the bottom of the frame. 2016 draftee Robby Rinn helped pace the offense with two hits, an RBI, and a pair of runs scored.
Seuly Matias 1-3, R, BB, SB
Khalil Lee 1-4, R, SB
Jose Marquez 2-3, RBI
DSL Royals 12 DSL Rays 6
A big offensive day for the DSL Royals as the club pounded out 16 hits and 12 runs. Five different Royals had multi-hit games including Dennicher Carrasco and Angel Medina who each drove in four while hitting home runs.
Angel Medina 2-5, 3R, HR, 4 RBI
Esteury Ruiz 2-5, 2R, 2b, BB
Darwin Feliz 4 IP, 3 H, 1 R, 0 ER, 1 BB, 4 K