A 4-6 day for the affiliates with the full season teams going 0-5 on Saturday.
HR Roll Call Frank Schwindel (14), Samir Duenez (9), Brandon Downes (7), Chad Johnson (4), Mike Hill (5), Jonathan McCray (3), Nicky Lopez (1)
BP KC Hitter of the Day – Manny Olloque 4-5 R, 2 RBI
BP KC Pitcher of the Day – Cristian Castillo 6 IP 2 H 2 R 1 ER 1 BB 6 K 6-5 GO-FO
Oklahoma City Dodgers 5 Omaha Storm Chasers 1
Jon Dziedzic gave up four runs in his five innings, allowing four hits and four walks in that time including a two run home run in the first. While he was doing that the offense was missing Hunter Dozier and Jorge Bonifacio, going just 1 for 8 with runners in scoring position while pushing across just a first inning run. Raul Mondesi went 1 for 4 in the game with a single.
Raul Mondesi 1-4
Orlando Calixte 2-4 R, 2b
Jon Dziedzic 5 IP 4 H 4 ER 4 BB 6 K 0-7 GO-FO 93p/52k
Game 2
Oklahoma City Dodgers 9 Omaha Storm Chasers 4
Christian Binford got knocked around in game two of the doubleheader to put the Chasers out of position for a win. Allowing 12 hits and 8 runs over 3.2 innings with three home runs allowed Binford fell to 1-8 at Triple-A. Raul Mondesi went 1 for 4 with a triple.
Raul Mondes 1-4 3b, RBI
Orlando Calixte 3-4 R, 2b, RBI
Miguel Almonte 1.2 IP 3 H 1 ER 1 BB 2 K 2-0 GO-FO 30p/17k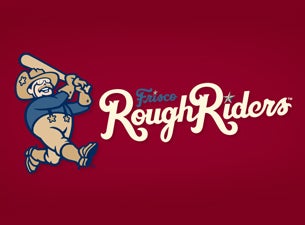 Frisco RoughRiders 5 NW Arkansas Naturals 4
The Naturals bullpen couldn't close things out in the ninth after NW Arkansas had taken a one run lead heading into the inning. Trailing 3-2 Frank Schwindel evened the game in the eighth with a single and Jack Lopez doubled in the ninth to give NW Arkansas a lead. Unfortunately a decision to go with Mark Peterson in the ninth over Evan Beal, who had started the inning, backfired when Peterson gave up a two run walk-off home run to Kellin Deglan to give Frisco the win. Schwindel had hit his 14th home run of the season earlier in the game to NW Arkansas a 2-0 lead.
Frank Schwindel 2-4 HR, 2 RBI
Ryan O'Hearn 1-4 RBI
Kyle Bartsch 5 IP 3 H 0 R 0 ER 0 BB 1 K 6-4 GO-FO 63p/38k
Myrtle Beach Pelicans 8 Wilmington Blue Rocks 7
The Rocks scored seven runs via three home runs but it wasn't enough in the loss. Cubs top prospect Gleyber Torres drover in three runs and score two more before the Pelicans Rashad Crawford tripled in a run in the eighth to give Myrtle Beach the deciding run. Samir Duenez and Brandon Downes each hit three run home runs in the first four innings prior to Chad Johnson's solo eighth inning home run but it wasn't enough in the loss.
Samir Duenez 1-3 2R, HR, 3 RBI, BB
Alfredo Escalera 1-4 2R
Brandon Downes 2-4 HR, 3b, 3RBI
Greeneville Driver 7 Lexington Legends 6
The Legends first two pitchers couldn't slow down the Driver bats Saturday while the offense fell a run short in their loss. The Driver would lead pretty much the entire evening with Lexington pulling within a run on three separate occasions but never being able to close the gap completely. Catcher Xavier Fernandez had three doubles, an RBI and a pair of runs scored but the deficit that Gerson Garabito and Daniel Concepcion put Lexington in was too large to crawl out from.
Mike Hill 1-3 HR, 2 RBI
Anderson Miller 1-5 R, RBI
Gerson Garabito 3.2 IP 5 H 3 ER 2 BB 5 K 1-4 GO-FO 85p/51k
Idaho Falls Chukars 10 Orem Owlz 8
The Chukars offense showed back up in Orem after a three game hiatus. Knocking out 15 hits the Chukars built an eight run lead through the top of the fifth inning that they were able to hang onto for the win. Infielder Manny Olloque came through with four hits and a pair of RBI as every Idaho Falls hitter reached base at least once and four different batters had two or more hits. Arnaldo Hernandez moved to 3-0 despite a near seven run ERA as the righty allowed 10 baserunners in five innings of work.
Brian Bayliss 2 IP 2 H 1 ER 1 BB 2 K 28p/17k 2-1 GO-FO
Tanners Stanley 3-5 R, 2b, 2 RBI
Nick Heath 2-5 R, SB (7)
Burlington Royals 6 Pulaski Yankees 2
The Royals plated four runs in the ninth to take a 6-2 lead before finishing off a win. Shortstop Nicky Lopez opened the game with a solo home run, his first, to put Burlington on the board. The two teams would exchange solo runs through the first six innings, each scoring two runs each until the ninth. In that ninth inning Michael Arroyo knocked in a run with two down before Jonathan McCray broke things open with a three run home run. Starter Cristian Castillo put together a third consecutive solid start, working six innings while giving up just two hits, one walk and one earned run.
Alex Massey 3 IP 2 H 0 ER 0 BB 4 K 6-5 GO-FO
Chris Devito 3-4 R
Jonathan McCray 2-4 2R, HR, 3 RBI
AZL Padres 14 AZL Royals 2
The Royals starter, Ismael Maldonado, struggled mightily with his control, walking four in just 1.2 innings while allowing six runs and helping the Padres build a lead that they would expand on enroute to a comfortable win. Outfielder Khalil Lee connected on a triple and scored in the second inning to extend his steak of four consecutive games with at least one extra base hit.
Khalil Lee 1-4 R, 3b
Chase Vallot 0-3 2k – 0-10 in rehab assignment w/ 7K
Seuly Matias 0-3 R
Game 1
DSL Royals 4 DSL Marlins 1
The Royals finished off a suspended game from earlier in the year with Francis Chavez finishing off the final 3.2 innings with just a walk allowed.
Francis Chavez 3.2 IP 0 H 0 R 1 BB 3 K 3-3 GO-FO
Dennicher Carrasco 2-2 R, 2b, 2BB
Jose Caraballo 2-4 2b, RBI
Game 2
DSL Royals 7 DSL Marlins 2
Despite a 2 for 18 performance with runners in scoring position the Royals beat the Marlins with three consecutive two run innings from the fifth through the seventh inning.
Cristian Perez 3-4 2R
Juan Peguero 2-4 R, 2b
Enderson Rodriguez 3.2 IP 4 H 0 R 0 BB 4 K 2-3 GO-FO