4-4 record for the affiliates on Saturday.
HR Roll Call Cristhian Vasquez (1)
BP KC Hitter of the Day – Cristhian Vasquez 3-5 2R, 2b, HR, 2 RBI
BP KC Pitcher of the Day – Rex Hill 5 IP 3 H 0 R 0 ER 1 BB 6 K 3-3 GO-FO 
Memphis Redbirds 6 Omaha Storm Chasers 5
Four runs off the Chasers bullpen in the final two innings ruined Omaha's chances at a comeback win Saturday night. A two out error by Jorge Bonifacio lead to two runs by the Redbirds in the fourth to put Omaha behind 2-1 after both teams exchanged three scoreless innings to start the game. Four scoreless frames after that were broken up as both teams got their offense going in the final innings. Omaha took a 4-2 lead after Balbino Fuenmayor connected on a double that scored three runs in the eighth. That led was short lived after Andrew Edwards struggled in his half of the inning, giving up two runs on a hit and four walks before giving way to Brooks Pounders to collect the final out in the inning. Back to back doubles by Bonifacio and Reymond Fuentes gave Omaha the lead back in the ninth until Pounders struggled in the bottom half, allowing three singles and a sac fly to allow the Redbirds to walk off a win.
Reymond Fuentes 2-5 R, 2-2b
Jorge Bonifacio 2-5 R, 2b, RBI, SB (6), E (7)
Jonathan Dziedzic 5 IP 5 H 2 R 0 ER 3 BB 4 K
NW Arkansas Naturals 7 Tulsa Drillers 5
Starter Josh Staumont settled down after early struggles and his offense came on late in a Naturals win. The fireballing righty gave up three runs in the first two innings, giving up four hits and a pair of wild pitches to allow three runs in that time. From there Staumont allowed just a pair of singles while striking out five in his final three scoreless innings. A run scoring double by Mauricio Ramos and RBI single by Zane Evans helped toward a three run third inning to give the Naturals a 4-3 lead. After a home run off Miguel Almonte gave the Drillers a lead in the sixth the Naturals answered with a run in the sixth and another in the seventh to take the lead back before tacking on another insurance run in the eighth gave them the final two run winning margin.
Josh Staumont 5 IP 6 H 3 ER 2 BB 8 K 2-4 GO-FO 87p/54K
Miguel Almonte 2 IP 2 H 2 ER 0 BB 2 K 2-2 GO-FO 28p/18k
Carlos Garcia 1-3 R, 2b, RBI
Potomac Nationals 6 Wilmington Blue Rocks 2
Five runs in the first inning, three of which came via a home run by Austin Davidson paved the way to another Potomac win over Wilmington. Those first inning runs and another in the sixth came off starter Corey Ray as he dropped his record with the Rocks to 6-6. Wilmington's offense was limited to just two runs and a 1 for 9 with runners after striking out 12 times on the evening.
Samir Duenez 1-4 SB (23)
Cody Jones 2-4 2 RBI
Chad Johnson 2-4 R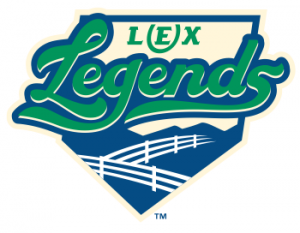 Hickory Crawdads 5 Lexington Legends 1
The Crawdads got after Scott Blewett early for three runs before their pitching staff shutdown the Legends offense on the way to a Hickory win. Just five hits and one run for the Lexington offense that fell victim to 10 strikeouts on the night. The big righty, Blewett, couldn't complete the second inning after being forced in to a long first that featured three runs on three hits and two walks.
Travis Maezes 1-3 2b
Mark McCoy 4 IP 2 H 1 Er 2 BB 3 K
Jecksson Flores 1-3 R, 2b
Great Falls Voyagers 6 Idaho Falls Chukars 5
The Chukars made a push to even the game after falling behind early, but fell a run short. A four run first by Great Falls put Idaho Falls in a big hole and even after they had cut the lead in half, the Voyagers quickly answered to push it back to four in the sixth inning. The Chukars would close the lead to just one run in the eighth after Meibrys Viloria scored on a passed ball, but they couldn't complete the comeback the full way in the loss.
Meibrys Viloria 1-4 R, 2b, RBI, BB – 19 game hitting streak
Luke Willis 4-4 2 R
Ricky Aracena 2-4 3 RBI, SB (10)
Burlington Royals 12 Kingsport Mets 5
The Burlington offense piled up the runs to separate from the Mets on Saturday night. A four run second created the first bit of separation after Emmanuel Rivera chipped in with two of the RBI with a single. A pair of single run innings in the fourth and sixth helped build the lead to 6-3 following those frames before piling on in the final two innings. Two hitters provided the offense in those inning with Kort Peterson doubling to drive in two, scoring later in the inning prior to Cristhian Vasquez's two run home run in the ninth. The benefactor to all the run support was Garrett Davila who improved to 4-0 despite three runs allowed in 5.1 innings.
Garrett Davila 5.1 IP 4 H 3 ER 4 BB 3 K 6-1 GO-FO
Emmanuel Rivera 3-5 R, 2b, 3b, 3 RBI
Cristhian Vasquez 3-5 2R, 2b, HR, 2 RBI
AZL Royals 4 AZL Angels 1
Shortstop Jeison Guzman plated a run in the seventh on his second triple of the night, breaking a 1-1 tie on the way to a Royals win. The Royals tacked on with two more runs with a John Brontsema single that plated Khalil Lee following his leadoff double and a Robby Rinn single after Brontsema had stole second. Former TCU pitcher Rex Hill earned the win by tossing five innings of scoreless relief with six strikeouts.
Khalil Lee 2-3 R, 2-2b, BB
John Brontsema 3-4 R, 2 RBI
Jeison Guzman 2-5 R, 2-3b, RBI
DSL Royals 5 DSL Dodgers2 0
The DSL Royals received another outstanding pitching performance, getting a combined shutout from three pitchers. Starter Christopher Marte tossed five innings with just four hits allowed before turning things to the pen to finish the final four innings. Relievers Enderson Rodriguez and Joel De La Cruz tossed the final four scoreless, allowing just two hits and a walk over those innings to finish off the win. The offense scored a run in the third and seventh before a three run eighth finished things off.
Raymond Lopez 1-3 R, 2 BB, SB (22)
Cristian Perez 2-4 2 RBI
Christopher Marte 5 IP 4 H 0 R 1 BB 4 K 3-3 GO-FO