2-4 day for the affiliates with a lack of offense at Triple-A and not enough pitching at Low-A.
HR Roll Call Frank Schwindel (19), Ryan O'Hearn (17), Roman Collins (8), Joe Dudek 2 (2), Khalil Lee 2 (5)
BP KC Hitter of the Day – Joe Dudek 3-4 2 HR, 3 RBI
BP KC Pitcher of the Day – Eric Skoglund 6.2 IP 3 H 1 R 1 ER 2 BB 2 K 8-8 GO-FO 89p/58k
Colorado Springs Sky Sox 3 Omaha Storm Chasers 0
The Chasers offense was kept silent by the Milwaukee Triple-A pitching staff on the way to a comfortable 3-0 win. Starter Brent Suter forced Omaha into 12 groundouts while impatient approach lead to just 77 pitches in 7.2 innings for the lefty. When they finally got a pair on in the eighth the Sky Sox turned to reliever Damien Magnifico to get out of the mini-jam before working a perfect ninth for the win. Rehabber Mike Minor was saddled with the loss after allowing a run on three hits and three walks over his 77 pitch four and one-third innings.
Mike Minor 4.1 IP 3 H 1 ER 3 BB 4 K 3-3 GO-FO 77p/49k
Luke Farrell 4.2 IP 5 H 2 R 1 ER 4 BB 5 K
Hunter Dozier 1-3
NW Arkansas Naturals 2 Tulsa Drillers 1
A pair of solo home runs and solid pitching lead to a Naturals win on Sunday. Starter Eric Skoglund didn't earn the win, but he was solid in his six and two-third innings before giving way after allowing his only run of the game. The lefty allowed just one hit in the first six innings before a double and a single placed a run against his record and pushed him into a no decision. The Naturals first baseman/designated hitter combo of Frank Schwindel and Ryan O'Hearn each hit solo home runs to provide NW Arkansas with their runs with O'Hearn's in the eighth to stake them to a lead and the eventual win. Lefty Daniel Stump earned his first save with the Naturals by working around a fielding error to finish off the last two-thirds of an inning.
Ryan O'Hearn 1-4 HR
Frank Schwindel 1-3 HR, BB
Aroni Nina 1.2 IP 0 H 0 R 2 BB 0 K
Potomac Nationals 6 Wilmington Blue Rocks 2
The Blue Rocks scored a pair or early runs before the offense went silent and rehabber Andy Ferguson couldn't hold the Nationals off in the series sweeper. After the Rocks scored runs in the second and third to take a 2-0 lead Ferguson gave two back in the fourth before Potomac broke it open two innings later. In that sixth inning the Triple-A rehabber got two outs after giving up a leadoff double, but was unable to finish off the inning when he gave up a walk and a run scoring single before giving way to Jake Kalish. It didn't go well for Kalish however as he gave up a three run home run to put Wilmington down 6-2. The Rocks would threaten in the ninth, getting two on but couldn't ring the rally bell to drop the decision. The four game series sweeping loss pushed Wilmington's record to 4-18 versus Potomac on the season.
Anderson Miller 1-4 R, 2b
Brandon Downes 2-4 R, 2-2b
Andy Ferguson 5.2 IP 4 H 5 R 4 ER 2 BB 5 K 6-4 GO-FO 89p/58k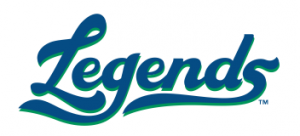 Hickory Crawdads 12 Lexington Legends 7 F/10
The Legends staged a late rally only to lose the game in extras versus Hickory on Sunday. After starter Nolan Watson had put his club behind 7-0 by giving up those runs in the first three innings Lexington put on rally with reliever Yunior Marte settling things down in the late innings. Trailing 7-2 the Legends Roman Collins hit a seventh inning grand slam to pull within a run. Two innings later it was Collins again scoring on a Xavier Fernandez single to tie the game up and sending it to extras. In that extra frame Marte, who had pitched five perfect innings to that point, would load the bases before being lifted for Daniel Concepcion who quickly gave up a grand slam and another solo home run to put Lexington in a 12-7 hole that was too large to climb out from.
D.J. Burt 2-5 2R, 2b, BB, CS (12)
Roman Collins 2-4 2 R, HR, 4 RBI, BB
Yunior Marte 5 IP 1 H 3 R 3 ER 1 BB 7 K 1 HBP 4-3 GO-FO 63p/43k
Idaho Falls Chukars 8 Great Falls Voyagers 6
The Chukars built a 6-0 lead before giving it up and scoring a pair of late runs to salvage the final game of the series in Great Falls. Idaho Falls first baseman Joe Dudek put the Chukars up early with his first home run, a second inning shot that registered a 1-0 lead. A four run third inning that featured four singles in front of an Angelo Castellano two run double pushed that lead to 5-0. Catcher Meibrys Viloria's groundout in the sixth pushed the advantage to 6-0 in the fifth inning. Starter Igol Feliz danced around seven hits through five innings, but he could dance no more in giving up a four runs in his final two innings on a pair of home runs. A pair of runs off Cole Way in the eighth knotted it up, but Dudek quickly gave Idaho Falls the lead with a two run home run in the ninth to place the eventual winning margin on the board for the Chukars.
Meibrys Viloria 2-4 R, 2 RBI, CS (1) – 20 game hitting streak
Angelo Castellano 2-4 R, 2-2b, 2 RBI
Manny Olloque 2-5 2R
AZL Royals 12 AZL Padres 5
The Royals Jason Vargas worked his first rehab for the Arizona League Royals during a rather easy win. The lefty gave up a solo home run and a run scoring sacrifice in his one and two-third innings while striking out a pair of Padres hitters. The rehabber wasn't saddled with the loss thanks in part to an outstanding game by outfielder Khalil Lee who homered in his first two plate appearances and scored after being walked on another. It wasn't just Lee doing damage on offense as every hitter in the lineup collected at least one hit on the night while scoring 12 runs in the win.
Khalil Lee 2-3 3R, 2 HR, 2 RBI, 2 BB, SB (4)
Jeison Guzman 2-4 2R, 2 RBI
Nathan Webb 2 IP 0 H 0 R 1 BB 2 K 2-1 GO-FO