A pair of doubleheader sweeps and a pair of 11th inning losses highlighted a 6-4 day for the Royals affiliates.
HR Roll Call: Travis Maezes (14), Chase Vallot (13), Nicky Lopez (4), Dennicher Carrasco (7), Jose Caraballo (6)
BP KC Hitter of the Day – Travis Maezes, 2 games: 4-7, 3R, 3-2b, HR, 4 RBI
BP KC Pitcher of the Day – Corey Ray 7 IP, 4 H, 1 R, 0 ER, 0 BB, 4 K, 13-4 GO-FO, 85p/59 
Fresno Grizzlies 2 Omaha Storm Chasers 1 F/11
The Chasers lost a low-scoring affair Thursday in Fresno. There wasn't much offense to speak of for Omaha as they could put just a third inning run on the board. Second baseman Ramon Torres extended his hit streak to 10 games while reaching base three times, but the rest of the squad combined to go 3 for 35 on the night. Starter Jon Dziedzic and the bullpen kept pace, allowing just one run through ten innings until Colin Moran delivered a walkoff single against Clayton Mortensen with two outs in the eleventh.
Ramon Torres 2-3, R, BB, SB (19)
Orlando Calixte 1-5 RBI
Jon Dziedzic 5.1 IP, 4 H, 1 R, 1 ER, 5 BB, 5 K, 4-3 GO-FO, 103p/55k
Corpus Christi Hooks 4 NW Arkansas Naturals 0
The Naturals offense was shutout to saddle Eric Skoglund with a loss despite a quality start. The lanky lefty gave up a two-run home run in the first inning of Thursday's game. From there, Skoglund found a groove to retire 11 of the next 13 hitters he would face before a pair of infield hits, a sac bunt, and a sacrifice fly pushed a run across for Corpus Christi in the fifth inning. The Naturals offense was unable to push a run across as they went just 1 for 8 with runners in scoring position as the squad struckout 10 times on the evening.
Ryan O'Hearn 0-4, K
Mauricio Ramos 2-4
Eric Skoglund 6 IP, 6 H, 3 R, 3 ER, 0 BB, 5 K, 5-6 GO-FO, 87p/61k
Wilmington Blue Rocks 3 Potomac Nationals 2
The Rocks Corey Ray had one of his better starts in quite some time, to help the Rocks earn a four game sweep over Potomac. The Texas A&M alum worked seven innings while allowing just an unearned run as he scattered four singles. The offense provided Ray with three runs to work with as Robert Pehl drove in Elier Hernandez twice with singles as the Rocks scored single runs in the fourth, fifth and single innings. The win for Ray pushed his record to 7-6 with Wilmington this season.
Cody Jones 2-2, R, 2 BB, CS (4)
Robert Pehl 2-4, 2 RBI
Elier Hernandez 1-4, 2R
Game 1
Lexington Legends 12 West Virginia Power 4
Plenty of extra base hits in game one of the doubleheader as the two teams combined for 13 in the Legends win. Trailing 3-0 the Legends pounded out 12 runs from the second through fifth innings. Infielder Travis Maezes got the party started with a three-run home run in the second, his 14th home run of the year. After a wild pitch gave Lexington the lead in the third another big inning in the fourth gave them a commanding lead. In that frame, Maezes got things started with a double and scored in front of Tanner Stanley when D.J. Burt doubled. Catcher Chase Vallot brought Burt home with his 11th home run of the year to push Lexington up 8-3. It would be Maezes and Vallot powering up in the fifth, each doubling to plate a run as part of another four-run inning to push the game well out of reach.
D.J. Burt 3-4, R, 2b, 3 RBI, SB (35), CS (15)
Chase Vallot 2-3, 2b, HR, 3 RBI
Travis Maezes 3-4, 3R, 2-2b, HR, 4 RBI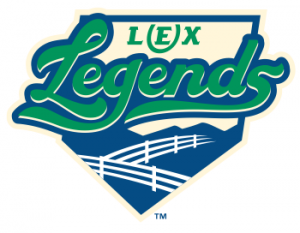 Game 2
Lexington Legends 2 West Virginia Power 1
The Legends received good starting pitching to take game two and sweep the doubleheader. A run-scoring single in the first inning and a bases loaded walk in the fifth was enough for Scott Blewett to lead the Legends to the win. Tossing five scoreless innings before giving up a solo home run in the sixth, Blewett gave up just three other hits while striking out five hitters. After getting two outs to start the seventh, Blewett allowed a double before turning things over to Gabe Cramer who got the final out to save the game for Lexington.
Scott Blewett 6.2 IP, 4 H, 1 R, 1 ER, 0 BB, 5 K, 6-7 GO-FO, 96p/65k
Travis Maezes 1-3, 2b
Marten Gasparini 1-2, RBI, BB, SB (13)
Idaho Falls Chukars 7 Billings Mustangs 3
The Chukars offense kicked up a bit while the pitching staff tossed their way to a win on Thursday. With 12 singles and three walks, Idaho Falls was able to plate seven runs, but the story of the game was the pitching. Starter Matt Portland earned the win by striking out six and navigating around five hits and three runs before turning things over to the bullpen. From there a pair of lefties in Richard Lovelady and Drew Milligan shut the door. The twosome put away five hitters in four innings via strikeout while pitching perfect baseball to close things out. The '16 draftee, Lovelady has yet to allow an earned run with the Chukars in his six outings.
Joe Dudek 2-3, R, BB
Angelo Castellano 3-4, 2R, RBI
Drew Milligan 3 IP, 0 H, 0 R, 0 BB, 3 K, 4-2 GO-FO, 31p/20k
Elizabethton Twins 6 Burlington Royals 3
A three-run home run by the Twins was enough to overtake the Royals on Thursday. Lefty Cristian Castillo gave up that home run in the sixth to Amaurys Minier, pushing the Twins up 4-1. The Royals couldn't dent the lead from there, dropping their third game in a row and seeing their divisional lead cut to just one game.
Nicky Lopez 1-2, HR, 2 RBI, 2BB, CS (3)
Cristhian Vazquez 1-4, R, 3b
Cristian Castillo 6 IP, 6 H, 4 R, 4 ER, 1 BB, 7 K, 2-6 GO-FO
AZL D-Backs 2 AZL Royals 1 F/11
The Royals let one slip away, missing multiple opportunities early before losing in extras. A 1 for 10 showing with runners in scoring position included a runner thrown out at the plate in the fourth and plenty of other missed chances for the Royals while their pitchers were tossing up zeroes. Starter Dillon Drabble allowed just one hit in his five innings before Nathan Webb worked a perfect two innings. Unfortunately, an error lead to an unearned run off Gustavo Tejeda and a tie game in the eighth that would send the game to extras. A double after a walk with two outs allowed the D-Backs to walk off in the eleventh inning.
Khalil Lee 1-4, 3b, BB
Seuly Matias 2-4, RBI, BB
Dillon Drabble 5 IP, 1 H, 0 R, 0 ER, 0 BB, 2 K, 10-2 GO-FO
Game 1
DSL Royals 6 DSL Astros Blue 2
For the second game in a row, Dennicher Carrasco and Jose Caraballo powered up to lead the Royals to a win. The pair each hit home runs during the Royals victory, giving them five in the last two games. The power came in the third to extend a Royals lead to 5-2 after they had taken the lead the inning prior. The offense helped Andres Sotillet earn his sixth win of the year. The 19 year old calmed things down after a two run first inning, completing four consecutive scoreless innings to earn the win.
Dennicher Carrasco 2-3, HR, 2b, 2 RBI
Jose Caraballo 1-3, HR
Raymond Lopez 2-3, R, SB (24), CS (8)
Game 2
DSL Royals 4 DSL Astros Blue 2
In game two the Royals used a pair of two-run innings to build a 4-0 lead that would be enough to come out ahead and sweep the doubleheader. The first of those two-run innings came in the second when a walk and a hit by pitch lead to both runs coming around on a Cristian Perez single, plus an Astros throwing error. The Royals doubled their lead in the fifth with more help from the Astros when their pitcher uncorked a wild pitch with the bases loaded to score one and another throwing error pushed it to 4-0. Reliever Joel De La Cruz improved to 5-0 by finishing off the final two and two-third innings while allowing two runs.
Randy Acevedo 4.1 IP, 1 H, 0 R, 0 ER, 2 BB, 2 K
Esteury Ruiz 3-4, R
Andres Martin 1-3, RBI