A rough day for the affiliates with just two wins in eight chances.
HR Roll Call Nicky Lopez (6), Boo Vazquez (2)
BP KC Hitter of the Day – Reymond Fuentes 3-4 3b, 3 RBI
BP KC Pitcher of the Day – Josh Staumont 5 IP 7 H 1 R 1 ER 2 BB 10 K 1-2 GO-FO 84p/55k
Iowa Cubs 6 Omaha Storm Chasers 5
The Chasers scored five runs in the first five innings with Reymond Fuentes doing plenty of lifting prior before Iowa put on a comeback. A triple in the first, a single in the second and another single in the fourth by Fuentes plated three of Omaha's five runs on the way to a 4-1 lead. After giving up a run in the second inning starter Jake Junis got dinged for five consecutive hits to start the inning, allowing four runs in that time. With the game tied at 5-5 Nick Tepesch gave up a run in the sixth and the Chasers couldn't mount another comeback in falling 6-5.
Dusty Coleman 1-3 2R, 2b, BB
Jake Junis 4 IP 7 H 5 R 5 ER 0 BB 4 K 3-1 GO-FO 68p/47k
Jorge Bonifacio 1-2 R, RBI, 2 BB
Springfield Cardinals 2 NW Arkansas Naturals 1
For the second night in a row the Cardinals beat the Naturals with a run late. Despite the loss the Naturals starter Josh Staumont was solid in his five innings, navigating around seven hits and a pair of walks as he was able to control the strikezone. Hitting that zone with 55 strikes in 84 pitches the righty struck out 10 while on the mound. The Naturals plated a run in the second inning, but went just 1 for 11 with runners in scoring position to drop the game after a two out error in the eighth scored a run for Springfield. Despite the loss the Naturals stayed a half game ahead of Arkansas heading into their three game series starting Saturday.
Samir Duenez 1-4 2b
Frank Schwindel 2-4 R
Corey Toups 1-5 4K
Myrtle Beach Pelicans 5 Wilmington Blue Rocks 0
Things didn't start well for Matt Tenuta with five runs in the first inning after giving up six hits including three doubles to the first six hitters he faced. From there he and the rest of the bullpen settled things down the final eight innings. Unfortunately those runs were more than enough for a win as the Rocks could put together just three hits in the loss.
Anderson Miller 1-4
Robert Pehl 1-3 Bb, SB (2)
Matt Tenuta 5 IP 8 H 5 R 5 ER 2 BB 3 K 5-3 85p/52k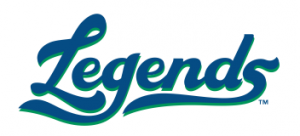 Delmarva Shorebirds 6 Lexington Legends 1
The Legends starter struggled in his time on the hill while the offense couldn't get much done in their Friday loss. Dominican born Yunior Marte gave up six runs in just five innings as he allowed eight hits and a pair of walks with runs in the second, third and fourth innings. The Legends had just six hits on the day with Roman Collins accounting for three of those with the only run driven in. The loss was the Legends fourth in their last five games played.
Roman Collins 3-5 RBI
Jecksson Flores 1-3 R
Mark McCoy 3 IP 2 H 0 R 0 ER 0 BB 2 K
Idaho Falls Chukars 8 Orem Owlz 6
The Chukars used nine hits and seven walks on the way to eight runs and a victory. In addition to all the baserunners Idaho Falls stole five bases to push across enough runs despite a 4 for 17 performance with runners in scoring position. A big three run seventh inning was the big blow for the Chukars as Angelo Castellano tripled in a pair of runs prior to scoring on a Ryan Dale single.
Meibrys Viloria 1-4 2R, BB
Joe Dudek 2-3 2R, 2-2b, RBI, 2BB
Arnaldo Hernandez 5 IP 6 H 3 R 3 ER 3 BB 3 K 5-3 GO-FO 79p/46k
Elizabethton Twins 7 Burlington Royals 6
The Royals bullpen couldn't close the door on a pair of leads to have their six game winning streak snapped. A pair of home runs helped Burlington build a 5-2 lead with Boo Vazquez's three run shot in the fifth being the big blow. Unfortunately starter Ofreidy Gomez gave up four runs in his five innings prior to relievers Alex Close and Vance Tatum giving up three runs in the final four innings to drop the game by a run. Despite the loss the Royals didn't lose a game in the standings.
Nicky Lopez 2-5 HR
Chris DeVito 3-5 R, 2b, RBI
Boo Vazquez 1-4 HR, 3 RBI, BB
AZL Rangers 5 AZL Royals 2
The Royals may have picked a poor time to fall into a losing streak, dropping their fourth game in a row to see their division lead shrunk to just 1.5 games. The Royals plated a pair of runs in the first inning before starter Rex Hill gave up three runs in the second on the way to dropping the game.
Khalil Lee 2-4 R, 3b, RBI
Cal Jones 1-4 R
Jeremy Gwinn 1.1 IP 1 H 0 R 0 ER 0 BB 2 K
DSL Royals 6 DSL Rays1 2
The Royals kept their winning ways going with a six run shortened win. A four run sixth inning broke things open for the Royals with three singles to start the inning before a groundout and a wild pitch finished off the scoring. The best pitching staff in the DSL allowed just two unearned runs to trim the deficit in the division to two games with two games to play.
Dennicher Carrasco 2-3 2R
Jose Caraballo 2-3 2R, RBI
Cristian Perez 2-2 2b, 2 RBI