A 2-5 day for the affiliates with both the Burlington and Arizona squads stepping one step closer to a division championship.
HR Roll Call Zane Evans (6), Austin Bailey (2), Joe Dudek (4)
BP KC Hitter of the Day – Chris DeVito 2-5 R, 2-2b, 4 RBI
BP KC Pitcher of the Day – Alex Massey 3 IP 1 H 0 R 0 ER 0 BB 4 K 4-0 GO-FO
Iowa Cubs 4 Omaha Storm Chasers 0
The Chasers are winding down the season in last place and Saturday's offensive performance showed why as the team had just four opportunities with runners in scoring position. They missed out on all four chances while getting shutout on five singles and one double with three walks mixed in there. The Chasers used three different Royals on the hill in the loss with starter Jason Vargas giving up four runs in his six innings on six hits in five innings. The lefty didn't walk a batter in that five innings while striking out six, allowing a two run home run in the third inning and back to back RBI hits in the fifth. In his second rehab outing Wade Davis struckout one and and gave up a hit while Kris Medlen worked two perfect innings.
Jason Vargas 5 IP 6 H 4 R 4 ER 0 BB 6 K 1-6 GO-FO 74p/49k
Wade Davis 1 IP 1 H 0 R 0 ER 0 BB 1 K 11p/7k
Tony Cruz 2-3 2b, BB
Arkansas Travelers 3 NW Arkansas Naturals 2
The Naturals lost their third game in a row to fall behind Arkansas in the division by a half of a game in the standings. Reliever Miguel Almonte continued his less than stellar season, giving up a run in the seventh that put the Naturals behind 3-2 in the loss. Catcher Zane Evans hit a game tying home run in the fourth, but NW Arkansas couldn't push a run across after to fall behind in the race.
Terrance Gore 2-3 R, BB, 3SB (43), CS (5)
Zane Evans 1-4 HR
Ashton Goudeau 6 IP 10 H 2 R 2 ER 0 BB 9 K
Myrtle Beach Pelicans 7 Wilmington Blue Rocks 1
A rough one for the Rocks on Saturday in a convincing loss. The Pelicans starter James Pugliese shutout Wilmington while limiting them to just two hits over nine innings. This occurred as starter Derek Gordon and Sam Selman were giving up seven runs in their six and two-third innings on the hill. Just four hits for Wilmington in the loss.
Austin Bailey 1-4 HR
Brandon Downes 1-4 2b
Sam Lewis 2.1 IP 1 H 0 R 0 BB 2 K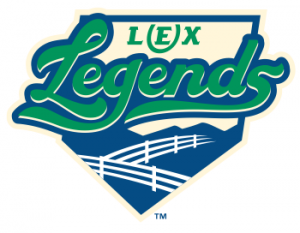 Delmarva Shorebirds 6 Lexington Legends 2
After no hits allowed during five innings of his last starter A.J. Puckett struggled in this one. The righty was dinged up for nine hits and six runs, giving up eight singles and a home run in that time while striking out two. The six runs were plenty for Delmarva as the Lexington hitters connected on just five hits and a pair of runs during the loss.
Ben Johnson 1-2 2b, RBI, BB
Franco Terrero 4 IP 2 H 0 R 0 ER 0 BB 2 K 40p/29k
Chase Vallot 1-4 R
Orem Owlz 11 Idaho Falls Chukars 5
The Chukars were out thumped as the two teams combined for 22 hits and 11 walks in the game. The Owlz cashed their seven walks adn 12 hits into 11 runs thanks to four Idaho Falls errors, including Ricky Aracena's 35th and 36th errors of the season. In the loss first baseman Joe Dudek hit his fourth home run in his twentieth game for Idaho Falls.
Boxscore Link
Joe Dudek 1-2 HR, 3 RBI
Nick Heath 2-5 R, CS (8)
Ricky Aracena 2-5 RBI
Burlington Royals 7 Pulaski Yankees 0
The Royals put up their tenth shutout of the year in another big win as the season winds down. The win kept Burlington three games ahead in the division with six runs in the first four innings. Shortstop Nicky Lopez got it started with a leadoff triple in the first prior to scoring on a Chris DeVito double. The two paired up again in the third inning when Lopez scored on DeVito's bases clearing double prior to him scoring on a sac fly. Three pitchers tossed the shutout with Geoffrey Bramblett working five innings scoreless with just two hits and a walk allowed before turning things to Alex Massey and Walker Sheller to toss the final four innings scoreless.
Alex Massey 3 IP 1 H 0 R 0 ER 0 BB 4 K 4-0 GO-FO
Nicky Lopez 2-3 3R, 3b, 2 BB
Chris DeVito 2-5 R, 2-2b, 4 RBI – franchise record 49 RBI
AZL Royals 6 AZL Padres 5
The Royals stepped one game closer to the second half division championship with their win Saturday night. A three run sixth inning gave the Royals a lead after trailing 3-2 before giving it back up in the seventh to tie the game at 5-5. With the game tied Khalil Lee drove in the eventual winning run with a ground out in the eighth. Reliever Matt Wynne closed things out with two K's in a perfect ninth inning. The Royals can close the division out with a win in the final two games.
Grant Gavin 4.2 IP 3 H 2 R 2 ER 0 BB 6 K
Seuly Matias 1-2 R, 2 BB
Jeison Guzman 2-5 R, 3b, 2 RBI