A 5-2 Sunday for the affiliates with big wins in Arkansas, Burlington and Arizona.
HR Roll Call Jorge Bonifacio (18), Chase Vallot (14), Yeison Melo (5), Wander Franco (6), Joel Arias (1)
BP KC Hitter of the Day – Joel Arias 3-4, HR, 2b, 2 RBI
BP KC Pitcher of the Day – Andres Machado 6 IP 1 H 0 R 0 ER 0 BB 9 K 3-2 GO-FO 79p/57k
Omaha Storm Chasers 7 Iowa Cubs 2
Royals prospect Alec Mills showed that he maybe fully recovered from his neck problem, tossing six shutout innings in the Sunday win for the Chasers. Along with Mills a couple of other Royals prospects had big days with Jorge Bonifacio blasting a first inning grand slam to put Omaha up 4-0 after just one inning. The home run for Bonifacio was his 18th of the season, a new career high. In addition to Bonifacio the Royals top prospect Hunter Dozier went 3 for 4 with a pair of doubles while scoring tow runs and driving in a pair of runs in the fourth inning to put Omaha up 7-0. The two doubles gives Dozier 43 on the season, the most in the Royals organization since Eric Hosmer hit 43 in 2010. The Chasers return home Monday for their season ending nine game homestand.
Ramon Torres 2-3 2R, 2BB
Jorge Bonifacio 1-4 HR, 4 RBI
Malcom Culver 1 IP 0 H 0 R 0 BB 1 K
NW Arkansas Naturals 2 Arkansas Travelers 1
The Naturals came up clutch on Sunday to regain the division lead over Arkansas. The game started slow for the Naturals who gave up a run in the first inning by Eric Skoglund on a pair of singles and a sac fly before finding a groove. That groove paired with the Naturals offense struggling to get much going, getting shutout for seven innings while Skoglund put away 15 consecutive Travelers hitters. Both squads missed out on opportunities to score in the sixth inning after one out doubles. The score stayed 1-0 into the eighth when Logan Moon tripled on a flyball to center and came home on a one out sacrifice fly by Alfredo Escalera. After the Naturals threatened to score in the ninth it was Moon once again igniting the offense in the tenth. This time Moon doubled to lead off the inning, moved to second on a Corey Toups sac bunt before coming home on a Mauricio Ramos single. Fireballing Aroni Nina would close things out in the ninth to push the Naturals a half of a game ahead of Arkansas in the standings with the two teams facing off Monday in the series finale.
Mauricio Ramos 3-5 2b, RBI
Eric Skoglund 7 IP 5 H 1 R 1 ER 1 BB 8 K 4-5 GO-FO 92p/62k
Alfredo Escalera 1-3 2b, RBI, BB
Myrtle Beach Pelicans 8 Wilmington Blue Rocks 7
The Rocks starter Foster Griffin gave up seven runs in four innings to dig a hole that his offense came up one run shy of climbing out of. Trailing 8-2 Wilmington put a four run sixth with a run of six hits in seven at-bats, Luis Villegas plated a pair with a single in the frame. The Rocks plated a run in the eighth to pull within a run, but left the tying run on in the inning and missed out on a chance to score again in the ninth when the they failed to convert a two on no out inning.
Anderson Miller 1-3 RBI, 2 BB
Luis Villegas 3-5 3R, 2 RBI
Robert Pehl 2-4 2R, 2b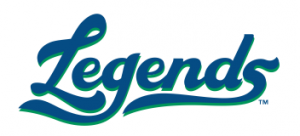 Delmarva Shorebirds 7 Lexington Legends 5
The Shorebirds finished off the three game sweep Sunday despite a comeback effort by the Legends. The Royals former 1st round pick Nolan Watson gave up three runs in three innings including his 18th home run allowed in 23 starts this season. In place of Watson reliever Brian Bayliss toss a bit of gasoline on the fire, allowing four runs  (3 ER) in his three and two-third innings to help put Lexington behind 7-1 after six innings. After a run in the seventh catcher Chase Vallot hit a home run in the ninth to pull Lexington within a pair of runs at 7-5. That would be as close as they would get unfortunately to drop their third game in a row.
D.J. Burt 4-5 R, 2b
Chase Vallot 1-5 HR, 3 RBI
Roman Collins 2-4 2R, BB
Idaho Falls Chukars 2 Ogden Raptors 1
The Chukars received possibly the start of the year by Andres Machado on Sunday before getting a run late for a win. The 23 year old Machado put away nine hitters for a season high while spinning six innings of one hit ball. The only single allowed by Machado on the day was a two out hit by Mitchell Hansen in the fourth. In that same fourth inning Idaho Falls took a 1-0 lead on a home run by Yeison Melo, a lead that stood up until an eighth inning solo home run by Ogden. While the homer ruined Machado's chances at a win it didn't dampen the teams chances after a Melo single in the bottom half gave Idaho Falls the lead back. Closer Richard Lovelady closed out the ninth for the win.
Meibrys Viloria 1-3 R, BB
Luke Willis 1-3
Richard Lovelady 1 IP 1 H 0 R 0 ER 0 BB 0 K
Burlington Royals 2 Pulaski Yankees 1 F/11
The Royals plated a run in extras to secure a series win over Pulaski while moving one step closer to a division crown. The Royals Travis Eckert was spectacular in his five innings of work, tossing five shutout innings with seven strikeouts against just three singles allowed. The offense put him position to win with a sixth inning run on a Jose Sanchez two out single to bring in Logan Gray. That lead stood up until the eighth inning when the Yankees converted a Royals throwing error into a run with a two out single off Jesse Camp. The score would stay static at 1-1 until the eleventh inning with the Royals jumping out in front 2-1 on a wild pitch that score Cristhian Vasquez after he had lead off the inning with a double. The Royals lead in the division stands at 3 games with five to play.
Travis Eckert 5 IP 3 H 0 R 0 ER 0 BB 7 K 3-3 GO-FO
Nicky Lopez 2-5
Cristhian Vasquez 1-2 R, 2b
AZL Royals 5 AZL D-Backs 4
The Royals piled up five runs in the second and third inning on the way to clinching the 2nd half division title. Outfielder Joel Arias kickstarted the offense with a solo home run in the second inning to tie the game up at 1-1. A double by Jesus Atencio pushed the lead to 2-1 before rehabbing Wander Franco hit a two run home run in the third inning pushed the score to 4-1 before Arias capped things with a run scoring double. From there the offense would go silent, but the bullpen did just enough to limit the D-Backs to four total runs to secure the win.
Seuly Matias 2-4 R, 2-2b
Wander Franco 2-4 HR, 2 RBI
Dillon Drabble 6 IP 4 H 1 R 0 ER 0 BB 3 K