A 3-5 Wednesday for the Royals minor league squads including a loss in the AZL playoffs for the Royals affiliates.
HR Roll Call Jorge Bonifacio (19), Brandon Dulin 2 (8)
BP KC Hitter of the Day – Brandon Dulin 2 gms 3-6 3R, 2b, 2 HR, 4 RBI
BP KC Pitcher of the Day – Garrett Davila 6 IP 4 H 0 R 0 ER 2 BB 4 K 5-5 GO-FO
Round Rock Express 7 Omaha Storm Chasers 3 
Lefty John Lannan was knocked around in his relief inning of Jake Junis to stretch a 2-1 deficit into a 7-1 hole during the Chasers loss. A solo home run by Jorge Bonifacio provided Omaha their only run through eight innings before landing a pair of runs in the ninth. Starter Jake Junis tossed five innings, giving up a two run home run to Matt Duffy, getting the loss.
Jorge Bonifacio 2-3 HR, BB
Daniel Nava 1-3 R, 2b, BB
Jake Junis 5 IP 3 H 2 R 2 ER 1 BB 3 K 6-4 GO-FO 67p/41k
NW Arkansas Naturals 5 Tulsa Drillers 4 F/11
The Naturals and Drillers exchanged runs until extras in game two of their series. The Naturals answered a three-run fourth with a three-run inning of their own, getting three consecutive singles to plate one and a two-run double from Humberto Arteaga to tie the game up. A single by Alfredo Escalera in the sixth gave NW Arkansas a short-lived lead after Tulsa tied it in the eighth. The game would head to the eleventh inning where a bases loaded single by Frank Schwindel would walk it off for the Naturals to tie things up in the division race with Arkansas.
Josh Staumont 6 Ip 6 H 3 R 3 ER 2 BB 8 K 4-3 GO-FO 90p/56k
Samir Duenez 3-5 R, 2b, RBI, SB (25)
Alfredo Escalera 2-6 R, RBI, SB (10)
Carolina Mudcats 3 Wilmington Blue Rocks 2 
The Rocks offense had trouble making contact in their loss Wednesday. Over nine innings, the offense collected seven hits and a pair of walks, scoring both of their runs in the seventh inning. The offense struggled to plate those two runs due, in part, to 15 strikeouts as the starter for Carolina, Matt Withrow, put away 11 Rocks in six innings. The lack of run support gave Wilmington starter Matt Tenuta his tenth loss after giving up three runs in six innings.
Matt Tenuta 6 IP 8 H 3 R 3 ER 1 BB 1 K 3-8 GO-FO 89p/60k
Robert Pehl 2-3 RBI, BB
Chad Johnson 2-4 R, 3b

Game 1
Augusta GreenJackets 4 Lexington Legends 3
A game went the GreenJackets way when they outscored the Legends and shut down a rally in the seventh inning Wednesday. Each teams starting pitchers were solid in their six innings, both working around five base runners to get through six innings with the game knotted at 2-2 after both teams plated a pair in the fourth inning. Reliever Matt Ditman entered in the seventh frame, and things didn't go well, allowing a solo home run to the leadoff hitter before giving up a single, a steal and a sac fly to put Lexington behind 4-2. The Legends would threaten with a pair of doubles and plate a run, but strikeout would leave the tying runner at second.
Brandon Dulin 2-3 2R, HR, 2b, 2 RBI
Xavier Fernandez 1-3 R
Emilio Ogando 6 IP 3 H 2 R 2 ER 2 BB 8 K 3-7 GO-FO 96p/66k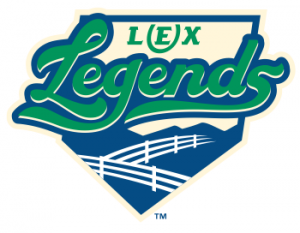 Game 2
Lexington Legends 4 Augusta GreenJackets 3
In game two, Scott Blewett worked four scoreless to help the Legends out to a 2-0 lead. After giving up a run in the fifth inning, the Legends first baseman Brandon Dulin blasted a two run home run to build the lead to 4-1. The game would get to the seventh at 4-1 where Blewett would give up a home run and a double before turning things over to the bullpen. That double would come across to score with Franco Terrero on the hill by way of a pair of singles, but the righty reliever would finish of the game with a pair of ground outs.
Brandon Dulin 1-3 HR, 2 RBI
David Edwards 2-3 R, 3b
Scott Blewett 6 IP 5 H 3 R 2 ER 3 BB 6 K 11-0 GO-FO 85p/56k
Ogden Raptors 9 Idaho Falls Chukars 5
The Chukars fell into a big deficit and fell short despite a comeback in the third game versus Ogden. Idaho Falls Alex Luna was knocked around in his 4.2 innings, giving up nine runs on 10 hits including a pair of two run home runs to put his team behind 9-1 before he left. From there, Idaho Falls received shutout baseball by reliever Reinaldo Cepin over 4.1 innings, but the offense couldn't close the eight run gap entirely, coming up four runs short with their two run ninth frame.
Luke Willis 3-5 2R, RBI
Yeison Melo 3-5 R, 2b
Joe Dudek 2-3 2b, 2 RBI, 2 BB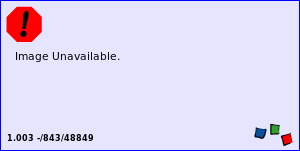 Burlington Royals 4 Danville Braves 0
The Royals kept their winning ways, improving to 42-25 with their win in Danville. Nine hits and two walks lead to four Burlington runs while the pitching staff spun another shutout. Lefty Garrett Davila improved to 7-0 with six scoreless innings, striking out four against four singles and a pair of walks. A bullpen of Alex Massey and Michael Silva finished off three innings with just a walk allowed while striking out three hitters to earn Burlington's eleventh shutout of the year.
Michael Silva 2 IP 0 H 0 R 1 BB 2 K
Kort Peterson 2-4 3 RBI, BB, SB (7)
Garrett Davila 6 IP 4 H 0 R 0 BB 2 BB 4 K 5-5 GO-FO
Playoffs
AZL Angels 5 AZL Royals 0
The Royals stay in the AZL playoffs didn't last long, getting shutout Wednesday in a 5-0 defeat. Local product Cole Duensing combined with five other Angels pitchers to keep the Royals bats silent over nine innings, allowing just four hits and three walks while the group of six pitchers earned 14 strikeouts. A pair of second inning errors by Khalil Lee and Wander Franco lead to two unearned Angels runs off starter Anthony Bender that stood up until the ninth inning. In the ninth, the Angels put the game away with three runs to expand their eventual winning margin to 5-0. Despite the loss the Arizona Royals had a solid season finishing 31-25.
Seuly Matias 1-4
Jeison Guzman 1-2 2b, 2BB
Anthony Bender 6 IP 3 H 2 R 0 ER 1 BB 5 K 8-3 GO-FO