A 4-3 Saturday featured a huge blowout win by the Burlington Royals in game one of the Appy League playoffs.
HR Roll Call Mike Hill (10), Chase Vallot (15), Emmanuel Rivera (3), Nathan Esposito (3)
BP KC Hitter of the Day – Nathan Esposito 3-5 3R, HR, 7 RBI
BP KC Pitcher of the Day – A.J. Puckett 5 IP 2 H 0 R 0 ER 0 BB 4 K 6-3 GO-FO 56p/40k
Playoffs
Series 1-0 Burlington
Burlington Royals 20 Princeton Rays 5
An absolute demolition of the Rays by the Royals offense on Saturday in the first game of their playoff series. A 5-3 game got ugly in the sixth inning as Burlington exploded for 15 runs over the final four innings to turn the game into a laugher. All nine of the starters recorded hits while Emmanuel Rivera and Nathan Esposito combined to drive in 12 of the 20 runs as both players hit home runs. Starter Geoffrey Bramblett was the beneficiary of the scoring explosion, earning the win despite three runs allowed in five innings.
Emmanuel Rivera 4-6 3R, HR, 5 RBI
Nicky Lopez 3-4 3R, 2 RBI, BB
Kort Peterson 2-4 2R, 2b, 2 RBI
Oklahoma City Dodgers 3 Omaha Storm Chasers 0
The Chasers offense was held silent for in their latest loss to Oklahoma City. Six singles and a Brandon Downes double lead to limited opportunities for the Chasers, going just 1 for 7 with runners in scoring position during the shutout. Starter Christian Binford gave up back to back home runs to start the game before settling in and limiting the Dodgers to just two more hits and a pair of walks. Reliever Nick Tepesch gave up a run in the ninth for the final 3-0 margin.
Christian Binford 6 IP 4 H 2 R 2 ER 2 BB 7 K 2-7 GO-FO 103p/66k
Orlando Calixte 2-4
Brandon Downes 1-2 2b, BB
Arkansas Travelers 3 NW Arkansas Naturals 1
A week after scoring just five games in a three game series with the Travelers the Naturals offensive woes continued in a game one loss of their playoff deciding series. With Glenn Sparkman on the mound Arkansas scored three runs with a pair of singles sandwiched around two doubles to take a 3-0 lead. Those runs would be plenty as NW Arkansas would struggle to do anything with runners in scoring position, missing opportunities in the fifth with two on and no out and able to push just one across after a one out double and a pair of singles in the seventh. The lone run on the night for the Naturals was courtesy of an RBI single by Alfredo Escalera in that seventh inning. NW Arkansas must win the final two games of the series to win the division and head to the Texas League playoffs.
Glenn Sparkman 5 IP 6 H 3 R 3 ER 0 BB 8 K 3-3 GO-FO 83p/61k
Alfredo Escalera 1-4 RBI
Corey Toups 1-4 R, 2b
Wilmington Blue Rocks 4 Frederick Keys 3
The Rocks bottom of the order combined with the bullpen for a win over Frederick on Saturday. The 6-8 hitters in the order scored all four Rocks runs while combining for seven hits, including a pair from John Brontsema who was playing his first game with Wilmington after finishing the season with the Arizona Royals. Five pitchers limited the Keys to three runs with Todd Eaton and Luis Rico finishing off the final two and two-third innings for a win and a save.
Luis Rico 1 IP 1 H 0 R 0 ER 1 BB 2 K
John Brontsema 2-4 R
Austin Bailey 3-4 R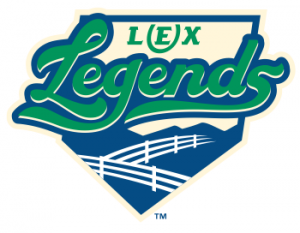 Lexington Legends 3 Hickory Crawdads 1
The Legends A.J. Puckett was outstanding in his five innings, limiting Hickory to just two hits on 56 pitches in Lexington's win in game two of the season series finale. The Legends plated a run in the third inning before Chase Vallot drove his 15th home run of the year out in the sixth to push the lead to 3-0. Three relievers would finish off the final four innings with just a run allowed, including Brian Bayliss with four K's and a just one hit allowed in his two innings.
D.J. Burt 1-4 R, RBI
Ben Johnson 1-3 R, 2b, BB
Brian Bayliss 2 IP 1 H 0 R 0 BB 4 K
Game 1
Idaho Falls Chukars 3 Ogden Raptors 0
The Chukars received a second quality start in a row to earn a win over Ogden in game one of their doubleheader. This time it was Igol Feliz working around five hits in six innings while tossing a walkless game and striking out four Raptors to push his record to 3-3 in the seven innings shortened game. A double by Joe Dudek scored Yeison Melo to give Idaho Falls a 1-0 lead before run scoring singles from Nick Dini and Meibrys Viloria provided insurance runs in the seventh for the win.
Meibrys Viloria 1-4 RBI
Joe Dudek 2-3 2b, RBI
Igol Feliz 6 IP 5 H 0 R 0 ER 0 BB 4 K 5-7 GO-FO 77p/49k
Game 2
Ogden Raptors 7 Idaho Falls Chukars 1
The second game didn't go quite as well as a pair of errors by Manny Olloque and a rough outing by Andres Machado lead to convincing loss. The Raptors plated seven runs from the 2nd through the 4th innings while picking up seven hits off Machado. The only Chukars run and opportunity to score came in the seventh inning during the 7-1 loss.
Meibrys Viloria 2-3 R, 2b
Nick Heath 1-1 RBI
Rudy Martin 2-2