Royals affiliates went 3-3 on Sunday, with a playoff loss in Burlington and a must-have win at Double-A.
HR Roll Call: Corey Toups (12), Robert Pehl (1), Travis Maezes (15), Ben Johnson (6), Manny Olloque (7), Rudy Martin (2)
BP KC Hitter of the Day – Robert Pehl 2-4, 2R, HR, 4 RBI
BP KC Pitcher of the Day – Mark Peterson 2.1 IP, 0 H, 0 R, 0 ER, 1 BB, 4 K, 2-0 GO-FO, 34p/26k 
Playoffs
Burlington 1 Princeton 1 Best of 3 series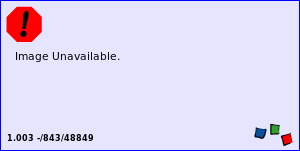 Princeton Rays 6 Burlington Royals 4
The Royals were seven outs away from advancing in the Appy League playoffs before a Princeton rally changed things on Sunday. A three-run Rays first inning that featured three singles and a two run double by Robbie Tenerowicz put the Royals down early. However, that lead wouldn't last long as the Royals rallied for four runs in the second frame, getting a two-run double and a run scored from Nathan Esposito. That 4-3 lead would stand up until the seventh as starter Travis Eckert would spin scoreless frames from the second inning on, before leaving with two outs with a runner on in the seventh. Reliever Vance Tatum would enter and promptly give up the tying run on a single to knot the game up at 4-4. The Rays would manufacture a pair of runs in the ninth, scoring on a bases loaded fielders choice and a steal of home to push ahead 6-4. Those runs would send the series to a deciding game three as the Royals would fail to muster much of any offense after the fifth inning.
Kort Peterson 2-4
Vance Vizcaino 1-3, R
Travis Eckert 6.2 IP, 9 H, 4 R, 4 ER, 1 BB, 5 K, 8-2 GO-FO
NW Arkansas Naturals 2 Arkansas Travelers 1
With the season on the brink, the Naturals used all their pitching weapons to squeak out a victory Sunday. The Naturals used five pitchers to spin 10 innings of one-run ball with just a struggling Miguel Almonte giving up a run. That sixth inning run allowed by Almonte tied up the game after Corey Toups had hit his 12th home run of the season in the third to put NW Arkansas on the board. The game would stay tied until the tenth inning when the Naturals threatened after Logan Moon singled and moved to second on a sac bunt before advancing to third on a wild pitch. With a runner on third and one out, the Travelers would choose to walk Alfredo Escalera in hopes of getting Mauricio Ramos to ground into an inning-ending double play. Those hopes were quickly dashed when Ramos's infield single brought home Moon for the walkoff win. The win by NW Arkansas forces a winner-take-all scenario on Monday with the victor taking the second half title and earning a spot in the playoffs.
Corey Toups 1-4, HR
Logan Moon 1-3, R, BB
Mauricio Ramos 2-5, 2b, RBI
Oklahoma City Dodgers 8 Omaha Storm Chasers 1
The Chasers offense continued to struggle against starting Dodger pitching while a big name prospect did enough damage for Oklahoma City early. The Chasers managed to score a run off of the Dodgers starter for the first time this series, getting a run-scoring single by Irving Falu to tie the game at 1-1. That tie would be short-lived however, when Dodgers top prospect Cody Bellinger hit his second home run of the game to put Oklahoma City up 3-1. The first baseman singled and scored as part of the Dodgers two runs in the seventh before a three-run eighth put the game well out of reach. The Chasers season ends with Monday's afternoon finale at home.
Irving Falu 3-4, 2-2b, RBI
Ramon Torres 2-4, R
Jon Dziedzic 5 IP, 5 H, 3 R, 3 ER, 4 BB, 3 K
Wilmington Blue Rocks 5 Frederick Keys 3
The Rocks Robert Pehl continued the torrid end to his season with a pair of hits and four driven in to lead Wilmington to their third consecutive win. In the second inning, Pehl drove in a run with a single and scored on a bases loaded walk to put Wilmington up 2-0. That lead held up until a pair of unearned runs in the fifth and sixth inning off starter Corey Ray tied the score at two. The scoreline held until the eighth, when Pehl untied things with his first home run of the season, a three-run blast to left to give Wilmington five runs which would be enough for the win.
Robert Pehl 2-4, 2R, HR, 4 RBI
Austin Bailey 1-3, 2R, 2b, BB
Sam Lewis 2.2 IP, 0 H, 0 R, 1 BB, 1 K

Hickory Crawdads 10 Lexington Legends 5
Three different Lexington pitchers gave up three runs or more in their loss to Hickory on Sunday. Starter Nolan Watson gave up three runs (2 ER) in three innings on five hits including his 19th home run allowed this season before turning things to a bullpen that didn't fair any better. With seven more runs allowed by relief pitching it was far too much for the offense to overcome despite home runs by Ben Johnson and Travis Maezes.
Ben Johnson 1-4 HR
Travis Maezes 1-5 HR, 2 RBI, 4 K
Marten Gasparini 2-5 R, RBI
Idaho Falls Chukars 8 Ogden Raptors 7
The Chukars season is nearly over, but that didn't stop them from showing fight in an impressive comeback win over Ogden. Despite the Idaho Falls offense twice giving starter Jace Vines leads, he and the Chukars trailed 7-4 heading into the ninth. Vines, the Royals fourth round pick, had struggled once again, giving up six runs on eight hits including three that left the yard. The six runs helped pushed the former Texas A&M pitcher's ERA to a hefty 6.47 on the year. Trailing 7-4 into the ninth the Chukars rally started with a Raptors error that allowed leadoff man Jordan Ebert to score. That error opened the door before a pair of hits and another error on a ball hit by Meibrys Viloria kicked it wide open and brought the game within a run. A single and a third error scored a run to tie the game before Manny Olloque's sac fly brought home Viloria and gave Idaho Falls a win after their closer shut the door in the ninth.
Manny Olloque 2-4, HR, 2 RBI
Rudy Martin 2-4, 2R, 2b, HR, SB (15)
Jason Freeman 1 IP, 0 H, 0 R, 0 BB, 2 K