A 1-2 day for the affiliates with a win at Triple-A and an extra inning loss at High-A.
HR Roll Call: Jorge Bonifacio (2), Ryan O'Hearn (2)
BPKC Hitter of the Day: Ryan O'Hearn 2-4, 2b, HR, 2 RBI
BPKC Pitcher of the Day: Foster Griffin 6 IP, 3 H, 0 R, 0 BB, 6 K, 5-4 GO-FO, 88p/56k
Omaha Storm Chasers 6 Round Rock Express 3
Royals prospect Eric Skoglund made a good first impression in his debut Triple-A start at Werner Park last night. The lefty spun five shutout innings while attacking the zone with 50 strikes among his 73 pitches, giving up just three hits and picking off one of those runners to cruise for his first victory of the season. The offense backed the lefty with a four run second inning that featured a pair of home runs including Jorge Bonifacio's bomb that flew approximately 443 feet off the bat while exiting at 109 mph. First baseman Ryan O'Hearn was the other hitter to homer in that inning, but he wasn't done there also plating a pair in the eighth with a double. Reliever Malcom Culver struck out the side in the ninth to earn the save while pushing his strikeout total to seven of the nine hitters he's faced this season.
Jorge Bonifacio 1-4, HR
Billy Burns 1-3, RBI, 2BB, SB (3)
Eric Stout 1 IP, 1 H, 0 R, 0 BB, 2 K, 1-0 GO-FO, 28p/20k
Eric Skoglund 5 IP, 3 H, 0 R, 0 BB, 4 K, 3-5 GO-FO, 73p/50k 1 PO
Carolina Mudcats 3 Wilmington Blue Rocks 2 F/10
The Rocks offense and bullpen failed to back their starting pitcher during Wednesday's rubber game loss to Carolina. The offense struck out 11 times and hit into two double plays in their 10 innings loss while going 0 for 5 with runners in scoring position. A groundout by Anderson Miller and an eighth inning home run by Travis Maezes provided the team's only offense. A pair of wild pitches by the bullpen were the undoing for Wilmington with Colin Rodgers uncorking one in the seventh inning that allowed a run and another in the tenth by Franco Terrero that pushed the eventual winning run into scoring position.
The pitching miscues and lack of offense ruined another outstanding start by Foster Griffin as the former 1st round pick spun six scoreless innings with six strikeouts and no walks allowed.
Travis Maezes 1-4, HR
Nicky Lopez 1-4, BB
D.J. Burt 0-4, R, BB, E (2)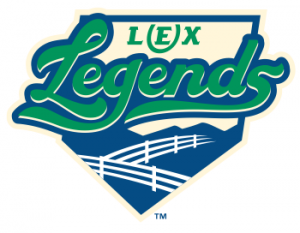 Greenville Drive 4 Lexington Legends 1
The Legends did themselves in on Wednesday night for a loss in the rubber game with Greenville. A 1 for 9 effort with runners in scoring position did the most damage to Lexington, but four errors and five walks allowed didn't help much, either. Starter Jace Vines, making his first start, was credited with the loss despite a decent effort. The righty went five innings while allowing just three hits and a walk, giving up two runs in the process with just one of those being earned. Lefty Garrett Davila struggled with the zone in his three innings, walking four hitters while allowing a run in the 6th and 7th innings. Boston prospect Tyler Hill's seventh inning home run gave him a homer in all three games of the series.
The Legends will head home Thursday to play their first home series of the season.
Gabe Cancel 2-3, R, BB
Jace Vines 5 IP, 3 H, 2 R, 1 ER, 4 BB, 7-4 GO-FO, 70-43 p/k
Emmanuel Rivera 1-4, RBI