A rough night for the affiliates, going 0-4 with late leads lost in multiple games.
HR Roll Call: Peter O'Brien (2), Samir Duenez (2), Mauricio Ramos (2), Khalil Lee (2)
BPKC Hitter of the Day: Nicky Lopez 4-5, R, 2-2b, RBI
BPKC Pitcher of the Day: Gerson Garabito 7 IP, 3 H, 3 R, 3 ER, 0 BB, 5 K, 2 HR, 5-7 GO-FO, 95p/68k
Round Rock Express 5, Omaha Storm Chasers 4 F/11
Pitching against the Express for the second time in less than a week, Omaha starter Josh Staumont wasn't as sharp as his 12 strikeout game, but battled through five innings. The righty saw plenty of runners on the bases as Round Rock put multiple men on in every inning but one, yet he was able to avoid damage until the fifth. In that frame an error by Ramon Torres helped Round Rock towards a couple of runs.
The Chasers used single runs to cut into the deficit in the seventh and tie the game up in the eighth, but the bullpen couldn't keep Round Rock off the board, losing the game in the eleventh on a Yender Caramo wild pitch.
Josh Staumont 5 IP, 5 H, 2 R, 1 ER, 3 BB, 7 K, 6-1 GO-FO, 94p/55k
Corey Toups 3-4, R, RBI, BB
Jorge Bonifacio 3-6
Corpus Christi Hooks 10, NW Arkansas Naturals 9
Both offenses put plenty of hits and runs on the board Tuesday, but the Naturals left a few more runners on base in dropping a one-run affair. A 3 for 13 effort with runners in scoring position did NW Arkansas in despite one more home run and three more walks than their counterparts.
Samir Duenez 1-5, HR 3 RBI
Donnie Dewees 2-5, 2R, 2b, 2 SB (3)
Ruben Sosa 3-5, 2-2b, 2 RBI
Salem Red Sox 6, Wilmington Blue Rocks 5
The Rocks put five runs on the board in the first three innings and held to their lead until the ninth, but Yunior Marte couldn't close out the game. A leadoff single started the inning and came home on a one-out single when Marte hung a breaking ball. Outfielder Elier Hernandez airmailed a throw home, allowing the runner to move into scoring position before that same runner, Deiner Lopez, stole third base. With just one out, a sacrifice fly brought home Lopez to give Marte the blown save.
Scott Blewett 6 IP, 5 H, 4 R, 3 ER, 2 BB, 6 K, 8-0 GO-FO, 98p/64k
Anderson Miller 2-4, R, 2b, 3b, RBI
Roman Collins 2-3, R, BB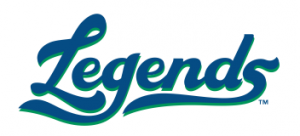 Greenville Red Sox 3 Lexington Legends 2
A pair of home runs off starter Gerson Garabito derailed the Legends on Tuesday. The righty was solid for much of the night, giving up just three hits in seven innings while striking out five, but two balls left the yard including one off the bat of Carlos Tovar in the sixth that gave Greenville a lead they wouldn't relinquish. The Legends would put at least one runner on in the final three innings, but failed to cross the plate with the tying run in the loss.
Khalil Lee 1-4, HR
Chris DeVito 2-4, 2b, RBI
Grant Gavin 2 IP, 1 H, 0 R, 1 BB, 2 K