Plenty of long balls in two of the three games for the affiliates on a 1-2 day.
HR Roll Call: Ryan O'Hearn (3), Corey Toups (1), Dean Anna (1), Parker Morin (1), Roman Collins (2), Chase Vallot (1) 
BPKC Hitter of the Day: Roman Collins 2-4, HR, 2R, 2 RBI
BPKC Pitcher of the Day: Jake Junis 5 IP, 5 H, 2 ER, 0 BB, 6 K, 2-6 GO-FO, 79p/55k
Omaha Storm Chasers 5 Round Rock Express 4
The Chasers left the park with four home runs to welcome back Jake Junis to the team during Wednesday's afternoon game. Infielders Corey Toups and Dean Anna got the party started in the third with a pair of solo home runs. After Junis worked five innings, allowing two runs in that time, he was given the lead in the sixth inning on Ryan O'Hearn's third home run of the year. Catcher Parker Morin would connect on the fourth homer of the day in the eighth, providing enough insurance to claim the win.
Ryan O'Hearn 1-4, HR, 2 RBI
Corey Toups 1-3, HR
Malcom Culver 2 IP, 2 H, 2 ER, 1 BB, 1 K, 1-3 GO-FO, 32p/18k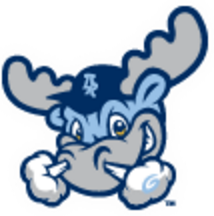 Salem Red Sox 7 Wilmington Blue Rocks 6
The Rocks, for the second straight nigh,t took a lead to the bottom of the ninth only to watch the Red Sox walk-off on them. On this night it was former 1st round pick, Michael Chavis, that did them in, connecting on three home runs. Starter Emilio Ogando navigated most of the lineup, working around six hits other hits, but he couldn't solve Chavis who hit two bombs off him in his five innings. Despite that, the Rocks had connected on a pair of their own home runs to take a 6-4 lead to the ninth after Roman Collins' second home run of the season. Unfortunately, Andres Machado stumbled in the ninth, giving up a solo home run to Deiner Lopez to leadoff the inning prior to giving up Chavis' third blast of the night with a runner on for the Salem win.
Emilio Ogando 5 IP, 8 H, 4 ER, 1 BB, 3 K, 9-2 GO-FO, 87p/54k
Elier Hernandez 3-5, R
Wander Franco 2-5, R

Greenville Drive 4 Lexington Legends 2
The Legends continued their pattern this season of winning the first game of their series, only to drop the rest of the games in the series. This loss occurred with three errors on defense, four stolen bases allowed in five chances, and five hits and three runs off starter Ofreidy Gomez. All while the offense connected on just one extra base hit and went one for five with runners in scoring position to finish off another series loss.
Gabe Cancel 2-4
Meibrys Viloria 1-4, R, 2b, 1-5 SB-SBA
Ofreidy Gomez 5 IP, 5 H, 3 R, 3 ER, 0 BB, 7 K, 2-3 GO-FO, 81p/55k