A good day was had by the affiliates on Sunday, going 4-1 with just an extra inning loss at High-A.
HR Roll Call Ryan O'Hearn (5),Logan Moon (2), Elier Hernandez (2), Chris DeVito (3)
BPKC Hitter of the Day: Samir Duenez 2-4 HR, 2R, 2b, 5 RBI
BPKC Pitcher of the Day: Gerson Garabito 6 IP 2 H 0 R 0 ER 2 BB 6 K 6-3 GO-FO 96p/61k
NW Arkansas Naturals 10 Tulsa Drillers 3
Once again, righty Zach Lovvorn wasn't spectacular but got the job done in helping the Naturals put themselves in a position to win Sunday's game. After allowing a run after the first two hitters he faced, Lovvorn worked six innings while not allowing the Drillers to cross the plate again despite just one strikeout in his start. Crooked numbers by the offense in the third and fourth innings gave NW Arkansas a 9-1 lead thanks in part to a pair of doubles by Samir Duenez that plated five runs.
All nine NW Arkansas hitters reached base in the game with five of the hitters connecting on two hits.
Zach Lovvorn 6 IP 5 H 1 ER 1 BB 1 K 8-6 GO-FO 87p/59k
Samir Duenez 2-5 2-2b, 5 RBI
Logan Moon 2-4 2R HR, 2 RBI
Game 1
Wilmington Blue Rocks 8 Winston-Salem Dash 0
After a difficult game during his last start, Foster Griffin bounced back with a quality effort in the first game of the doubleheader on Sunday. Tossing six shutout innings with just two hits allowed, Griffin was able to navigate around three walks allowed while the Wilmington offense backed him up. On offense it was Elier Hernandez with a big day at the plate, hitting a three-run home run in the third inning and a two-run double in the sixth as part of an eight-run Wilmington outburst.
Nicky Lopez 1-1 R, 3BB
Chase Vallot 1-2 R, 2b, RBI, 2BB
Richard Lovelady 1 IP 0 H 0 R 1 K 1-0 GO-FO 13p/10k
Game 2
Winston Salem-Dash 1 Wilmington Blue Rocks 0
Neither team could get anything going offensively in this one until the Dash saved the few fans left in attendance with a run in the eleventh inning.
Scott Blewett 6 IP 6 H 0 R 3 BB 5 K 8-3 GO-FO 85p/55k
Roman Collins 1-3 2BB
Yunior Marte 2.1 IP 1 H 0 R 3 BB 3 K 2-0 GO-FO 32p/15k
Omaha Storm Chasers 4 New Orleans Baby Cakes 2
The Royals #2 prospect Josh Staumont struggled with the strike zone for the first time this season, walking five and uncorking a wild pitch and hitting a batter in his start on Sunday. Despite those struggles, Staumont took a no-hitter into the fifth inning and navigated through a no-out jam to earn his second win of the season. Those two hits in the fifth were all New Orleans could muster after three Omaha relievers shut them down from the sixth inning on.
The Omaha offense put together a three-run third inning with a Parker Morin RBI single and a Baby Cakes error that helped plate two more. A few innings later, Ryan O'Hearn tacked on an insurance run with his fifth home run of the season.
Josh Staumont 5 IP 1 H 2 R 2 ER 5 BB 2 K 6-5 GO-FO 100p/54k
Parker Morin 2-4 RBI
Bubba Starling 1-4 R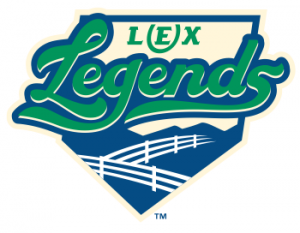 Lexington Legends 4 Columbia Fireflies 2
The Legends received another good start from Gerson Garabito and some timely offense to finish off their first series win of the season. The Dominican-born right-handed starter twirled six innings of shutout ball while limiting Columbia to just a pair of doubles and two walks while striking out six in that time. The Legends offense gave Garabito his second win thanks to a three-run fifth inning which included RBI hits from Angelo Castellano, Khalil Lee and an RBI triple by Gabe Cancel. The Fireflies avoided being shutout for the third time in four games with Lexington when they scored a pair in the ninth off Walker Sheller and pushed the tying run into scoring position, but the righty was able to earn a K to finish off the win.
First baseman Chris DeVito extended his hitting streak to nine games with his third home run of the season.
Chris DeVito 2-4 HR
Angelo Castellano 2-2 R, 2b, RBI, BB
Grant Gavin 2 IP 0 H 0 R 0 BB 3K 3-0 GO-FO 20p/16k