A rough night for the affiliates, going 0-3 with late losses at Double-A and Single-A.
HR Roll Call Samir Duenez (3)
BPKC Hitter of the Day: Samir Duenez 2-4 HR, 2 RBI
BPKC Pitcher of the Day: Travis Eckert 6 IP 3 H 0 R 0 ER 1 BB 5 K 4-4 GO-FO 75p/51k
New Orleans Baby Cakes 4 Omaha Storm Chasers 1
Omaha's starter Jake Junis struggled some in this one as the righty gave up eight hits and four runs in just four and two-third innings. A fourth inning three-run home run by former Storm Chaser Moises Sierra was the big blow off Junis. Despite his struggles, Jake set his personal best at Triple-A with eight strikeouts in in his limited time on the mound.
A 3 for 15 effort with runners in scoring position limited Omaha to just one run despite outhitting New Orleans in the game.
Boxscore Link
Ryan O'Hearn 2-3 BB
Peter O'Brien 2-4 RBI
Jake Junis 4.2 IP 8 H 4 R 4 ER 1 BB 8 K 5-0 GO-FO 84p/61k
Springfield Cardinals 6 NW Arkansas Naturals 4
A two-run home run by Samir Duenez gave the Naturals a lead in the first inning, but the pitching staff couldn't secure it leading to a late loss. Lefty Matt Tenuta gave up a three-run second inning home run that put NW Arkansas behind. The Naturals would tie the game in the fourth, fall behind in the fifth and tie it up again in the sixth on a Ruben Sosa single. The game would stay tied until the ninth inning when Springfield would get to reliever Jake Newberry for two hits and a pair of runs, his first allowed, to saddle NW Arkansas with the loss.
Zane Evans 2-4 2R, 2b
Pedro Fernandez 3 IP 4 H 1 R 1 ER 1 BB 4 K 3-0 52p/32k
Donald Dewees 2-5 R, RBI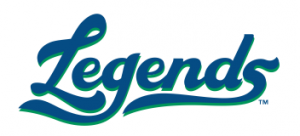 Augusta GreenJackets 2 Lexington Legends 1 F/10
Through eight and two-third innings, the Legends had scored the game's only run. At that point, Augusta got in a rundown between first and second base which allowed the tying run to score from third prior to the out being recorded. Tie game and with just one hit in the affair, Lexington was unable to mount a threat before the GreenJackets scored the winning run in the tenth inning.
The lack off offense gave starter Travis Eckert a no-decision despite six shutout innings.
Emmanuel River 1-4 3b
Khalil Lee 0-3 BB, R, SB (6)
Ofreidy Gomez 4 IP 5 H 2 R 2 ER 0 BB 4 K 6-1 GO-FO 66p/44k