2-1 day for the affiliates with a rainout at Triple-A
HR Roll Call: Mauricio Ramos (5) 
BPKC Hitter of the Day: Allen De San Miguel 3-4, R, 2b, 2 RBI
BPKC Pitcher of the Day: Jake Newberry 1.1 IP, 0 H, 0 R, 0 ER, 1 BB, 2 K, 1-0 GO-FO, 23P/12K,  SV (6)
NW Arkansas Naturals 7, Arkansas Travelers 6
The two Arkansas Double-A teams exchanged blows for the first four innings of Tuesday's game before the bullpens settled things down.
Both team's starters were out early after big innings as the Naturals knocked out the Arkansas starter with seven runs between the second and third innings. In the third, Mauricio Ramos got things started with a solo home run with two outs. Just a few hitters later, Ruben Sosa brought home Humberto Arteaga and Allen De San Miguel following their two hits to make it 6-1. Finally, Donnie Dewees would cap the scoring with a double that pushed the lead to 7-1.
Unfortunately, starter Zach Lovvorn couldn't put a pin in the scoring as the righty struggled once again, giving up four runs on four hits in the third inning to end his night at just three innings.
Reliever Pedro Fernandez would give up a run in the fourth before settling in along with the rest of the two team's bullpen arms, shutting down both offenses for the final five innings as the Naturals hung on for the narrow win.
Pedro Fernandez 3 IP, 2 H, 1 R, 1 ER, 1 BB, 2 K, 4-1 GO-FO, 44/27 P/K
Elier Hernandez 2-5, R
Mauricio Ramos 2-5, 2R, HR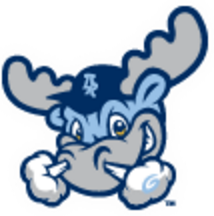 Potomac Nationals 10, Wilmington Blue Rocks 0
Not much to brag about in this one for the Blue Rocks as their offense was silenced and their pitching staff didn't fare well.
Starter Colin Rodgers tiptoed around hitters, walking five in just 4.1 innings, surrendering a pair of runs to take the losing decision. The lefty gave way to Jacob Bodner and Andres Machado, and that pair didn't do much better, allowing eight runs in just 3.2 innings.
The offense had just four hits, with two from Chase Vallot, but went 0 for 8 with runners in scoring position. Included in that lack of offense was Anderson Miller who had his on-base streak snapped at 30 games.
Nicky Lopez 1-4
Chase Vallot 2-4, 2b
D.J. Burt 1-3, BB, 2SB (11)

Lexington Legends 6, Augusta GreenJackets 4
The Legends left Augusta with a series win, taking the finale of the four game set to leave town with three wins.
The Legends bats got involved in this one, pounding out 15 hits while scoring early and often with all six runs coming in the first five innings. A pair of runs came home in the first before solo runs in the third and fourth frames. With the score 4-2, hot-hitting catcher Meibrys Viloria doubled in a pair to double the lead to four runs.
Starter Travis Eckert ran into trouble in the sixth, giving up two runs to cut the lead to 6-4 before reliever Walker Sheller came in to close out the inning. The Legends bullpen of Sheller and Grant Gavin finished off the final 3.1 innings scoreless, with Gavin picking up his third save of the season.
Meibrys Viloria 2-4, 2b, 3 RBI
Gabriel Cancel 3-4, R, RBI
Khalil Lee 1-5, RBI, 3K