A solid 3-1 day for the affiliates with big wins at Low-A and High-A.
HR Roll Call: Ramon Torres (5), Cam Gallagher (1), Anderson Miller (7), Chase Vallot (5), Nicky Lopez (2), Wander Franco (2), Joe Dudek (1)
BPKC Hitter of the Day: Nicky Lopez 2-4, 2R, HR, 3b, 2 RBI, BB, SB (9), CS (6)
BPKC Pitchers of the Day: A.J. Puckett 6 IP, 0 H, 0 R, 0 ER, 6 BB, 4 K, 6-4 GO-FO, 88p/43k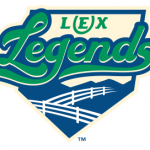 Lexington Legends 7, Hickory Crawdads 1
The Legends put together a four-run inning early which, with a solid pitching performance, was more than enough to win the first game of their series with the Low-A Rangers club.
Starter Travis Eckert combined with a pair of relievers to limit Hickory to just one run on five hits. The threesome limited the Crawdads to just 1 for 7 with runners in scoring position thanks in part to nine strikeouts. Reliever Jesse Camp made his first appearance of the year for the club, tossing two scoreless with three strikeouts before giving way to Matt Wynne.
The Legends offense used a four-run third inning that featured a two-run triple by Manny Olloque to build their lead. The bottom third of the Lexington lineup would continue doing work the very next inning when Joe Dudek hit his first home run of the season to push the lead out to 6-1. Catcher Meibrys Viloria continued his hot hitting in the month with a pair of hits including his 10th double of the season.
Meibrys Viloria 2-4, 2R, 2b
Joe Dudek 1-3, HR, 2 RBI
Travis Eckert 6 IP, 4 H, 1 R, 1 ER, 2 BB, 4 K, 87p/56k, 4-7 GO-FO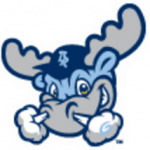 Wilmington Blue Rocks 10, Frederick Keys 1 
The Blue Rocks broke out the big sticks to finish off their four-game series win in Frederick.
Shortstop Nicky Lopez opened up the game with a leadoff home run as part of a four-run first inning that also featured Chase Vallot's fifth home run of the season. Wilmington wasn't done there as Anderson Miller and Wander Franco each homered in the third to push the lead out to 7-0.
With all that offense, starter A.J. Puckett was able to take advantage despite battling with the strikezone. The righty spun six no-hit innings despite six walks and just 43 strikes among the 88 pitches he threw. Still, Puckett navigated around his own problems earning six groundouts and striking out four to keep the Keys hitters in check.
Reliever Gabe Cramer came in and gave up a solo home run to break up the no-hitter. The reliever would give up a second hit while also striking out five to up his total to 27 in 13.2 innings for the Blue Rocks this season. The win evened Wilmington's record at 21-21.
Chase Vallot 1-3, 2R, HR, 2 RBI, BB
Anderson Miller 1-4, HR
Yunior Marte 1 IP, 0 H, 0 R, 0 BB, 2 K, 1-0 GO-FO, 16p/12k
Springfield Cardinals 4, NW Arkansas Naturals 0
The Naturals hitting woes against the Springfield Cardinals continued on Monday to end their four-game series.
This game featured just four hits for the visiting team, as the home Cardinals rapped a pair of home runs off reliever Reid Redman to go along with seven hits and two runs off starting pitcher Emilio Ogando. The Naturals failed to connect on an extra base hit while going 0 for 4 with runners in scoring position. The loss dropped them into second place, one game behind Springfield.
Samir Duenez 0-3, BB
Jack Lopez 2-4
Emilio Ogando 5 IP, 7 H, 2 R, 2 ER, 4 BB, 1 K, 1-5 GO-FO, 84p/48k
Omaha Storm Chasers 5, Reno Aces 3
The Chasers evened up their homestand with a late comeback win against the Pacific Coast League's top hitting club.
Starting pitcher Eric Skoglund wasn't deterred by facing such a powerful lineup, attacking the zone with 76 strikes on 103 pitches while giving up three runs in seven innings. The Chasers needed length from their starter considering the pitching staff was shorthanded with pitchers in Kansas City, and on the DL, and with rain causing havoc during this homestand. The lefty was up to the task, striking out a season-high nine hitters in seven innings. Skoglund was using a fastball that reached as high as 95 mph while employing a slider that he's been working on with his pitching coach.
After falling behind 2-0, Omaha shortstop Ramon Torres hit his fifth home run of the season to slice the lead in half. The Aces pushed their lead back to two runs with Christian Walker's solo home run in the sixth. Trailing 3-1 the Chasers evened things up in their half of the seventh with a two-out rally that started on a Terrance Gore bunt single and ended with a Torres two-run single to right.
With the game even into the eighth, Ryan O'Hearn doubled to lead off the inning, advanced to third on Bubba Starling's sacrifice bunt to set up an opportunity for catcher Cam Gallagher. The backstop who has struggled at the plate for much of the season jumped all over a first-pitch fastball by Ruby De La Rosa, sending it 370 feet into the leftfield stands to give Omaha a 5-3 lead and the eventual win.
Eric Skoglund 7 IP, 6 H, 3 R, 3 ER, 0 BB, 9 K, 4-6 GO-FO, 103p/76p
Ryan O'Hearn 3-4, R, 2b
Ramon Torres 2-4, R, 3 RBI