The Royals affiliates went 2-2 on Tuesday, with losses in the Pioneer League and Triple-A.
HR Roll Call: Amalani Fukofuka (3), Ricky Aracena (1), Darrell Miller (1)
BPKC Hitter of the Day: Ricky Aracena 3-4, 4R, 3b, HR, RBI, BB, SB 
BPKC Pitcher of the Day: Wilmer Jimenez 5 IP, 3 H, 0 R, 0 ER, 0 BB, 7 K, 0-2 GO-FO
Draft Update – Coach Rima of Kirkwood Community College updated the profile on Royals 19th round draft pick Korry Howell. He stated that Howell is extremely athletic with tremendous range and a knack for running the bases. They personally have timed him at 4.2 seconds to first from the right side with his 6.4 speed in the 60 yard dash.
That speed isn't the only tool Howell brings to the table, with an arm that he's measured at 88-90 mph across the diamond from shortstop and tremendous range one would expect out of a player with that speed. On top of the speed, Howell features bat speed that Rima believes will carry well as he fills out and adds more strength later.
Should Howell determine to pass on the Royals, the shortstop has several upper level Division I offers waiting for him at the end of next season.
Iowa Cubs 6, Omaha Storm Chasers 4
The Chasers pitching struggles continued Tuesday afternoon in Des Moines.
Starting pitcher Jon Dziedzic gave up three longballs which accounted for four Iowa runs in his five innings. The lefty gave up five hits, with the three with the home runs coming in the second and third frames. Reliever Seth Manness gave up a couple more runs in his inning of work while allowing four hits before the rest of the pen quieted things down.
The six runs were too much for an offense that went 0 for 10 with runners in scoring position. The four runs on the board for Omaha came via a pair of outs and a couple of errant pitches.
Bubba Starling 2-5, 2b
Frank Schwindel 4-4, R, 2-2b
Eric Stout 1 IP, 1 H, 0 R, 0 BB, 1 K, 13p/11k
NW Arkansas Naturals 3, Arkansas Travelers 1
The Royals 2014 1st round pick Foster Griffin kept the train that is his stellar '17 season moving on Tuesday night.
The lefty improved his overall record to 8-3 while pushing his Double-A mark to 4-1 with another quality outing. In this one, Griffin spread out seven hits, all singles, and a walk over 6.2 innings but limited the Angels Double-A squad to just one run. The six strikeouts that Griffin spun helped him around those baserunners along with three additional runners thanks to errors the defense committed behind him.
The offense banged out 10 hits of their own, getting single runs in first on a single by Humberto Arteaga and another in the second on a Jack Lopez single. Second baseman Corey Toups brought home Lopez in the fifth on his second hit of the night to increase the Naturals lead to 3-0.
The bullpen of Pedro Fernandez and Andrew Edwards put away four hitters with strikeouts over the final 2.1 innings to finish off the win.
Foster Griffin 6.2 IP, 7 H, 1 R, 1 ER, 1 BB, 6 K, 7-7 GO-FO, 97p/67k
Corey Toups 2-4, R, RBI
Pedro Fernandez 1.1 IP, 1 H, 0 R, 0 BB, 2 K, 20p/14k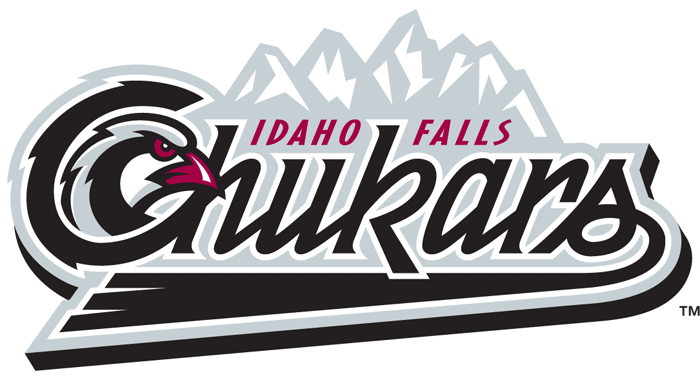 Grand Junction Rockies 17, Idaho Falls Chukars 11
The Chukars lost a good ol' fashioned Pioneer League slugfest in their second game in Grand Junction.
The Rockies outpaced them 23 hits to 15 with seven extra base hits and 11 total hits with runners in scoring position. Starter Julio Pinto gave up nine hits and nine runs (6 ER) in just three innings before Randy Acevedo slowed things down with just a run allowed over four frames.
That outing got Idaho Falls back in the game as the offense was allowed to pull within a run at 9-8. Seven runs off reliever Garrettson Harris in the eighth ended any chances at a comeback.
Amalani Fukofuka 2-5, 2R, HR, 3 RBI
Darrell Miller 3-4, HR, 3 RBI
Jon McCray 3-3, 2R, RBI, CS
DSL Royals 6, DSL Red Sox 2
Another well pitched affair by the DSL Royals in a win over the Red Sox.
Starter Wilmer Jimenez worked five shutout innings allowing just three hits, while the left-handed pitcher put away seven via the strikeout. Four additional pitchers finished the game.
The offense had staked the club to a 3-0 lead with a three-run second that featured a pair of doubles by Felix Familia and Rafael Romero. Two more scored in the sixth, one via a Familia single, before a bases-loaded walk in the eighth brought home the final run.
Felix Familia 2-3, R, 2b, RBI
Hector Pineda 1-3, R, 2 RBI, BB
Wilmer Jimenez 5 IP, 3 H, 0 R, 0 ER, 0 BB, 7 K, 0-2 GO-FO