The Royals affiliates went 3-4 on Wednesday.
HR Roll Call: Luis Villegas (1), MJ Melendez (1), Ismaldo Rodriguez (3)
BPKC Hitter of the Day: MJ Melendez 2-5, HR, 2 RBI, 2 CS on defense
BPKC Pitcher of the Day: Christopher Marte 5.1 IP, 6 H, 0 R, 0 ER, 0 BB, 4 K, 4-2 GO-FO 
Colorado Springs Sky Sox 4, Omaha Storm Chasers 1 
The Sky Sox have the Chasers number so far this season, defeating them on Wednesday for the seventh time in eight games.
Struggling starter Josh Staumont had his best start in some time, working 5.2 innings and allowing two runs (1 ER). The erratic pitcher walked four and uncorked a wild pitch to push a runner into scoring position for the earned run allowed.
Other than Dean Anna's three hits, the Chasers offense struggled in the good run environment, scoring just one run and recording six hits total in the game. Reliever Eric Stout gave up two runs after walking three and allowing a pair of hits.
Raul Mondesi 0-3, Named a PCL All-Star
Dean Anna 3-3
Josh Staumont 5.2 IP, 4 H, 2 R, 1 ER, 4 BB, 4 K, 5-2 GO-FO, 98p/57k
Frederick Keys 10, Wilmington Blue Rocks 4
After a pair of promotions, the Wilmington bullpen is slightly weaker which may have played a hand in their loss Wednesday night.
Reliever Luis Rico struggled, giving up six runs in his 2.2 innings pushing the Rocks behind each time they pulled even or close.
New leadoff man D.J. Burt had a pair of hits, a walk, stole his 22nd base of the season, and scored a run.
Roman Collins 2-4, R, 2b
Travis Maezes 1-3, R, RBI
Chris DeVito 1-4, R, 2b, RBI

Columbia Fireflies 5, Lexington Legends 4
The Legends came up on the downside of an evenly played game Wednesday afternoon.
Each team had 11 hits and a pair of errors, with the Legends connecting on the game's only home run but coming up one hit shy to the Mets Low-A club with runners in scoring position. The Legends trailed 5-4 after a two-run single in the seventh inning but failed to get hits in both the seventh and eighth frame with the tying run in scoring position.
Lexington's Marten Gasparini continues to turn around his season with three more hits, pushing his overall average to .242 after his .191 April.
Marten Gasparini 3-5, R, 2b
Yeison Melo 2-4, R
Luis Villegas 1-4, HR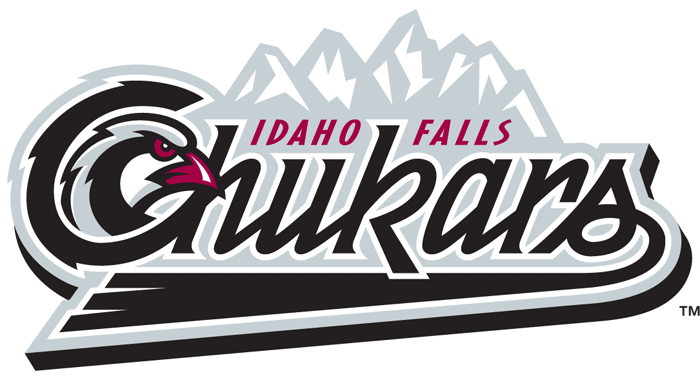 Idaho Falls Chukars 6, Grand Junction Rockies 4
The Chukars evened the series up with Grand Junction in a rather sloppy game.
Each team committed three errors which led to multiple unearned runs for both squads. The Chukars trailing 4-3 got three unearned runs in the seventh to take the lead, and Christopher Marte tossed 5.1 innings scoreless to earn the win.
Offerman Collado 1-3, R, 2 RBI
Logan Gray 1-3, 2R, 2b, RBI
Geoffrey Bramblett 3.2 IP, 6 H, 4 R, 2 ER, 0 BB, 4 K
Danville Braves 3, Burlington Royals 2
The Royals came up short in their first game against the Braves.
Starter Nathan Webb gave the team a quality start with six innings of three-run ball, but took the loss with too little offensive contribution in support. The right-handed starter tossed three innings scoreless before getting touched for a two-run home run in the fourth.
The Royals came up a run short going 1 for 6 with runners in scoring position to drop to 2-4 on the young season.
Michael Gigliotti 0-4
Dennicher Carrasco 2-4, CS
Reed Rohlman 1-3, R
AZL Royals 7, AZL Padres 5
The Royals got out to an early lead and hung on late.
The Surprise squad quickly put three runs on the board in the first inning, getting an RBI triple from Reymond Lopez, a sac fly by Nick Pratto and an RBI single from Cristian Perez.
Their starter, Josh Mitchell, worked three scoreless innings, striking out three in his second appearance. The offense tacked on four single tallies the rest of the way which helped work around the five unearned runs their defense gifted the Padres.
Catcher MJ Melendez had a big day, going 2 for 5 with his first home run while also tossing out two potential base stealers from behind the dish.
Reymond Lopez 2-2, R, 2b, 3b, 2 RBI, BB
MJ Melendez 2-5, HR, 2 RBI
Nick Pratto 1-4, 2b, RBI
DSL Royals 5, DSL Braves 1
The DSL Royals ace, Delvin Capellan, gave up his first earned run of the season in 20 innings, but it didn't prevent a Royals win.
The two teams exchanged home runs in the first inning, but the Royals homer came with two aboard off the bat of Ismaldo Rodriguez to give them a 3-1 lead. From there, Capellan tossed four scoreless innings to earn his second win of the season, striking out four in the start before the bullpen shut the door.
Ismaldo Rodriguez 2-3, 2R, HR, 3 RBI, BB, SB (10)
Delvin Capellan 5 IP, 4 H, 1 R, 1 ER, 0 BB, 4 K, HR, 7-4 GO-FO
Felix Familia 1-3, R, BB