The affiliates got a late comeback win in Orem with a pair of home runs by a coach's son to give them a winning day at 4-3.
HR Roll Call: Ryan O'Hearn (10), Frank Schwindel (9), Donnie Dewees (6), Brandon Downes (6), Joe Dudek (2), Jake Wakamatsu 2(2)
BPKC Hitter of the Day: Jake Wakamatsu 3-4, 3R, 2 HR, 4 RBI, BB, SB
BPKC Pitcher of the Day: Cristian Castillo 7 IP, 4 H, 1 R, 1 ER, 3 BB, 4 K, 5-8 GO-FO, 105p/58k
Colorado Springs Sky Sox 8, Omaha Storm Chasers 4
The Chasers built a 4-1 lead, but the bullpen blew up to drop their fifth straight.
Rehabbing Danny Duffy worked 4.2 innings in his second start with the Chasers, tossing 66 pitches in the process. The lefty hit the zone with 47 pitches while allowing one run on four hits with five strikeouts. This start should put him in a position to go 80-85 pitches next time out and get him back to the big club in July before the break.
Trailing 1-0, first baseman Ryan O'Hearn hit a three-run bomb in the sixth to give Omaha the lead. One inning later Frank Schwindel went deep to push the advantage to three, but reliever Malcolm Culver couldn't deal with the light air. He allowed seven runs in the eighth inning earning Culver his first loss of the year and just his second blown save.
Ryan O'Hearn 2-4, HR, 3 RBI
Frank Schwindel 1-4, HR
Miguel Almonte 1 IP, 0 H, 0 R, 1 BB, 2 K, 27p/15k
NW Arkansas Naturals 9, Corpus Christi Hooks 8
The Naturals' new guys mixed with the players already in NW Arkansas to power the team to a big offensive night.
Lefty Emilio Ogando improved to 5-5 at Double-A thanks to 15 hits by the Naturals offense and just two runs allowed in his six innings. Three different multi-run innings helped build a 9-2 lead with multiple hits by five different NW Arkansas hitters. Outfielder Donnie Dewees hit his sixth home run of the year, and first baseman Samir Duenez had four hits and a pair of runs driven in.
Reliever Andrew Edwards made it interesting, allowing six runs before Pedro Fernandez bailed the squad out to secure the win.
Nicky Lopez 2-4, 2R
Donnie Dewees 2-5, HR, 2b, 3 RBI
Emilio Ogando 6 IP, 3 H, 2 R, 2 ER, 2 BB, 3 K, 2 HR, 8-6 GO-FO, 92p/59k
Wilmington Blue Rocks 2, Frederick Keys 1
The Rocks got another good start from Cristian Castillo and a little bit of power for a win versus Frederick.
The lefty dropped his ERA to 2.80 on the season by limiting the Keys to just four hits while navigating his three walks allowed. Allowing just one run, he used the fly ball to earn eight outs while striking out four and nibbling with 58 strikes in 105 pitches.
The Rocks were tied at one after Brandon Downes blasted his sixth home run of the year in the fourth inning and Castillo allowed a run in the sixth. The offense loaded the bases in the eighth and took the lead with a Chris DeVito single through the right side. Matt Tenuta saved the game with a pair of scoreless inning to close out the game.
Brandon Downes 1-3, HR, BB
Chris DeVito 1-4, RBI
D.J. Burt 0-2, R, 2 BB, CS (9)
Lexington Legends 6, Columbia Fireflies 5 
The Legends built a decent lead and hung on to a slim win over Columbia.
After the two teams exchanged runs in the first inning, the Legends took the lead in the fourth with a solo home run by Joe Dudek and a sac fly RBI by John Brontsema.
The Mets squad put three runs on the board in the sixth to take a brief lead, but the Legends came right back in their half with three runs of their own. After a pair of walks, the Legends tied the game with an error by the third baseman on a ball hit by Marten Gasparini. One hitter later, Rudy Martin gave the Legends a two-run lead with a double that plated both Brontsema and Gasparini, giving Lexington the runs they would need for the win.
Khalil Lee 2-2, R, 3b, 2BB, Of assist (10)
Meibrys Viloria 2-4, R, 2b, PB (11)
Rudy Martin 1-3, 2b, 2 RBI
Idaho Falls Chukars 9, Orem Owlz 7
The Chukars late comeback paved the way to a win in Orem.
Don Wakamatsu's son Jake hit his first pro home run in the eighth to tie up the game at seven. Just an inning later Jake left the yard again, this time to give Idaho Falls a 9-7 lead and an eventual win.
Reliever Cody Nesbit worked 3.2 innings to earn his second win of the year.
Robby Rinn 2-3, R, 2 RBI, 2 BB
Vance Vizcaino 2-5, 2b, 3b, 2 RBI
Amalani Fukofuka 2-4, R, 2b, RBI
Danville Braves 2, Burlington Royals 0
The Burlington squad couldn't get anything going offensively and lost a close one against Danville. Just two singles for the Royals and an 0 for 3 effort with runners in scoring position were the culprits.
The lack of offense ruined a good start from Michael Messier who struck out 10 but gave up a pair of solo home runs in his seven innings to drop his second decision of the year.
Michael Messier 7 IP, 4 H, 2 R, 2 ER, 2 BB, 10 K, 2 HR, 6-1 GO-FO, 86p/58k
Seuly Matias 0-4
Jeison Guzman 0-4, 1 K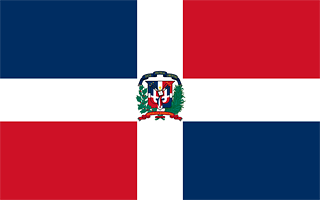 DSL A's 2, DSL Royals 1
The two Dominican teams each went 1 for 5 with runners in scoring position to lead to a low scoring affair. Trailing 1-0 until the ninth inning, the Royals evened the game up with a one-out single by Brayant Aponte.
That tie didn't last long when reliever Victor Medina couldn't find the strikezone. He walked three around a hit by a pitch to push home the winning run for the A's.