The Royals affiliates went 3-3 with another game suspended on Wednesday.
HR Roll Call Samir Duenez (11), Chase Vallot (11), Brandon Downes (9), Jecksson Flores (2), Angelo Castellanos (4), Luis Villegas (3)
BPKC Hitter of the Day: Chase Vallot 1-2 HR, 2BB
BPKC Pitcher of the Day: A.J. Puckett 8 IP 3 H 2R 2 ER 0 BB 7 K 6-4 GO-FO 103p/70k
Omaha Storm Chasers 2 New Orleans Baby Cakes 1
The Chasers got a much needed deep start from Yender Caramo on Wednesday in their second game in the Big Easy.
The groundball pitcher got 11 of them in a season high eight innings while allowing just six singles and just a first inning run while on the hill. The lone run came courtesy of a couple former Chasers with Christian Colon singling and scoring courtesy of a Moises Sierra single. From there, Caramo got the sinker rolling to save the thinned out pitching staff.
The Omaha offense didn't have a whole lot going for itself, but PCL All-Star Raul Mondesi did just enough to earn the win, singling and scoring on a Ryan O'Hearn hit in the first before driving in Ruben Sosa with a single in the fifth. Those would be the only two runs the Chasers would score in the game but it was enough for the win.
Raul Mondesi 3-4 R, RBI, CS (3)
Ryan O'Hearn 1-4 RBI
Yender Caramo 8 IP 6 H 1 R 0 ER 0 BB 3 K 105/69k 11-6 GO-FO
Corpus Christi Hooks 5 NW Arkansas Naturals 2
Starter Corey Ray got touched up for three runs in the third inning and that was all the Astros Double-A squad would need to secure a win. After two scoreless innings, Ray ran into trouble, giving up a solo home run, a walk and a double to start the third inning before recording an out. All three hitters would come in without an additional hit to put his squad down 3-0.
The Naturals offense would bounce back in the fourth when first baseman Samir Duenez would hit his 11th home run of the year to drive in him and Nicky Lopez. From there, the NW Arkansas lineup would threaten just in the eighth while Ray would give up another home run in the fifth to Astros prospect Kyle Tucker, and Pedro Fernandez would allow a run in the eighth inning of the loss.
Samir Duenez 1-3 HR, 2 RBI, BB
Nicky Lopez 2-4 R
Anderson Miller 2-4 2b
Wilmington Blue Rocks 6 Lynchburg Hillcats 2
The Blue Rocks got a Dr. Jekyll start from A.J. Puckett and powered up to even the series with Lynchburg.
The 2017 2nd round pick worked a career-high eight innings while attacking the zone with 70 strikes on his 103 pitches thrown. The right-hander didn't walk a hitter in the game which marks the first time he's done that this season while striking out seven hitters and earning six groundouts to only four flyouts.
While Puckett was missing bats or getting them to ground out, his offense was leaving the yard. Three different Blue Rocks hitters hit home runs as Jecksson Flores, Brandon Downes and Chase Vallot hit home runs to account for four of the six Wilmington runs. For Downes, it was his ninth home run hit this season in just his 22nd game played.
Chase Vallot 1-2 HR, 2BB
Brandon Downes 1-4 HR
Nick Heath 1-3 R, SB (6)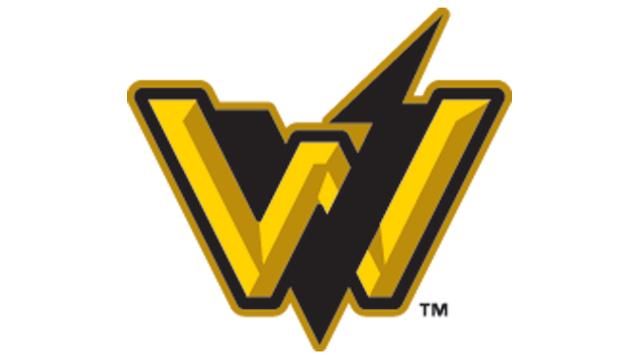 Lexington Legends 6 West Virginia Power 2 Susp/3
The Legends powered up for two home runs versus West Virginia for two home runs in three innings before the rain suspended the game.
Angelo Castellano 1-1 2R, HR, BB
Luis Villegas 1-1 HR
Ogden Raptors 17 Idaho Falls Chukars 3
An ugly game for the Chukars as Julio Pinto's poor season continued as part of a 12-1 advantage Odgen had after five innings.
Offerman Collado 2-5
Robby Rinn 1-4 R, 2b
Julio Pinto 4 IP 6 H 6 R 6 ER 5 BB 8 K HR
Bluefield Blue Jays 11 Burlington Royals 1
Nine runs off starter Ismael Maldonado was all she wrote in this one for the Royals as the starter lasted just two and two-thirds innings in the blowout loss.
Sebastian Rivero 1-3
Michael Gigliotti 0-4 RBI
Nick Hutchins 1-3 R, BB
DSL Royals 3 DSL Dodgers1 2
The Royals gave up two runs in the second but came back for the win with single runs in the third, fifth and seventh innings.
Slugging first baseman Ismaldo Rodriguez drove in Yenrrys Mendez after he walked and stole second in the third inning. It was Mendez causing havoc on the bases again in the fifth, walking and then advancing to second on a balk before scoring on Maikel Garcia's single. Finally in the seventh Rodriguez connected on a two-out double to drive in Warling Vincente to give the Royals a 3-2 lead.
The Royals final two relievers earned just one strikeout over the final four innings but it was still enough to secure the win to improve to 14-13.
Warling Vicente 1-3 R, BB, SB (6)
Ismaldo Rodriguez 2-4 2b, 2 RBI
Rovaldis Cabrera 5 IP 3 H 2 R 1 ER 0 Bb 5 K 7-1 GO-FO