Royal representative Foster Griffin faced two hitters in the MLB Futures Game, retiring one on a lineout and earning a strikeout on a 3-2 pitch.
Meanwhile in Miami, @Foster_Griffin retired both batters he faced in the #FuturesGame. #RaisedRoyal pic.twitter.com/EWUG91XDud

— Kansas City Royals (@Royals) July 9, 2017
Via @Royals
HR Roll Call: Ryan O'Hearn (15), Dean Anna (4), Gabe Cancel (9), Marten Gasparini (7), Cristhian Vasquez (1)
BPKC Hitter of the Day: Cristhian Vasquez 2-4, 2R, HR, 2 RBI
BPKC Pitcher of the Day: Cristian Castillo 8 IP, 3 H, 0 R, 0 ER, 0 BB, 6 K, 7-9 GO-FO
Iowa Cubs 9, Omaha Storm Chasers 4
If you're looking for positives at the Triple-A level, then it's been positive that Kyle Zimmer has been able to bounce back in relief. The negative is that the stuff isn't what it once was in terms of fastball velocity which leads him to get hit hard at times. After striking out a pair,  Zimmer gave up a home run, a single and walked two before getting lifted for Miguel Almonte. This appearance pushed Zimmer's ERA to 6.75 at Triple-A this season.
Triple-A All-Star shortstop Raul Mondesi left the game after avoiding being hit by a ball in his first at-bat.
Ryan O'Hearn 2-5 ,HR
Jake Junis 5 IP, 7 H, 5 R, 4 ER, 0 BB, 6 K, HBP, 79p/56k, 4-5 GO-FO
Cam Gallagher 1-4, 0-4 CS-Att, PO
Miguel Almonte 1.1 IP, 3 H, 0 R, 0 ER, 0 BB, 0 K, 21p/17k
Kyle Zimmer 0.2 IP, 2 H, 3 R, 3 ER, 2 BB, 2 K, HR, 32p/18k
San Antonio Missions 6, NW Arkansas Naturals 1
Starter Emilio Ogando gave up just two hits in his 5.1 innings, but the Missions did everything they could with those hits, scoring three runs with a two-run home run and another with a single. Reliever Yunior Marte struggled with his command, giving up two walks and some hard-hit balls when ahead in the count to allow three more runs in his 2.2 innings.
Emilio Ogando 5.1 IP, 2 H, 3 R, 3 ER, 3 BB, 7 K, 4-3 GO-FO, 90p/52k
Yunior Marte 2.2 IP, 3 H, 3 R, 3 ER, 2 BB, 2 K, 1-3 GO-FO, 43p/24k
Nicky Lopez 0-3, R, SB
Wilmington Blue Rocks 3, Potomac Nationals 1 
The Royals Mexican-born lefty, Cristian Castillo, came into his start second in the Carolina League in ERA. Much of Castillo's peripherals to this point suggest he's been fortunate to put up that ERA, as hitters had 24% line drive rate against him, with a less than average K-rate (17.8%) and walk numbers aren't that special (8.1%). What the lefty has done is control hitters with runners on (.223/.302/.325), and pitched to his home park and the league's ability to dwarf home runs (3.6% HR/FB). These won't be easily repeatable traits when he pitches at Double-A and Triple-A against more advanced hitters.
All of these things were on display in this start for Castillo, who tossed eight scoreless innings with six strikeouts against no walks while allowing just three singles.
Cristian Castillo 8 IP, 3 H, 0 R, 0 ER, 0 BB, 6 K, 7-9 GO-FO
D.J. Burt 1-3, R, BB, SB (26), CS (12)
Nick Heath 2-4, 2b, 2 RBI
Chase Vallot 0-4, 2K
Chris DeVito 0-4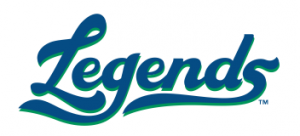 Greenville Drive 6, Lexington Legends 5
An error on a missed catch by first baseman Manny Olloque led to a second run scoring in the sixth inning which ended up being the difference.
Khalil Lee 2-4, R
Gabe Cancel 1-4, HR, 2 RBI
Marten Gasparini 2-4, HR
Emmanuel Rivera 2-4, R, 3b, RBI
Orem Owlz 14, Idaho Falls Chukars 4
The Chukars got blasted by Orem once again. This time six errors from Idaho Falls led to 10 unearned runs.
Cristhian Vasquez 2-4, 2R, HR, 2 RBI
Julio Gonzalez 2-4, 2b, RBI, BB, 2E (3)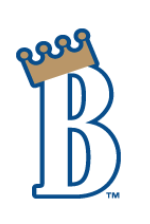 Danville Braves 5, Burlington Royals 4 
Michael Gigliotti has shown off the patient approach (17.9% walk rate) the Royals liked upon drafting him, while also flashing some good pop (.222 ISO) and speed on the bases with five steals. It will be interesting to see if the Royals take a similar path as Nicky Lopez with Gigs, playing the entire year at Burlington before skipping him to the Carolina League next year.
The Royals tied the game on a run-scoring triple by Jose Marquez but stranded him there. The Braves answered with a walkoff single by Isranel Wilson who drove in four runs.
Michael Gigliotti 1-4, R, 2b, BB
Jeison Guzman 0-5
Seuly Matias 1-3, 2BB
Sebastian Rivero 1-3, R, BB