Royals affiliates were 3-5 on Saturday.
The news on Ashe Russell stepping away from the game came out via the KC Star on Friday from Rustin Dodd. On Saturday Russell's agent made a brief statement via Ken Rosenthal to reiterate that it wasn't a retirement and just a stepping away to clear his head. In my opinion, if Ashe believes this is the best move for him then it probably is as he's not going to get back to the prospect that made him a first-round prospect without full commitment.
HR Roll Call Ryan O'Hearn (14), Raul Mondesi (11), Alfredo Escalera (4), Reed Rohlman (1), Nick Hutchins (1), Nick Pratto (1), Randor Vargas (1)
BPKC Hitter of the Day Michael Gigliotti 3-5 2R, 2b, BB, 3 SB
BPKC Pitcher of the Day Pedro Fernandez 4 IP 0 H 0 R 0 ER 0 BB 5 K 6-2 GO-FO 49p/35k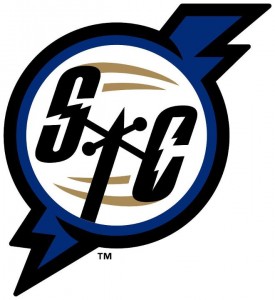 Omaha Storm Chasers 5 Iowa Cubs 1
The Royals shortstop prospect Raul Mondesi had played 135 games between Triple-A and the bigs, hitting 12 home runs in that time but all 12 had come with no one on. Those days are behind him apparently as Mondesi hit a grand slam for the second night in a row, this one off former Royals prospect Aaron Brooks. First base prospect Ryan O'Hearn hit his 14th home run of the year to tack on an insurance run in the ninth.
Raul Mondesi 1-4 HR, 4 RBI
Ryan O'Hearn 1-4 HR, 2K
Eric Skoglund 4.2 IP 2 H 1 R 1 ER 5 BB 5 K 6-2 GO-FO 98p/52k
Brian Flynn 3 IP 2 H 0 R 0 ER 0 BB 2 K 2-2 GO-FO 41p/28k
NW Arkansas Naturals 5 San Antonio Missions 3
Naturals reliever Pedro Fernandez was outstanding in this one when forced to relieve Goudeau early. Working four perfect innings with five strikeouts while blistering the zone with 35 strikes on 49 pitches Fernandez lowered his ERA to 2.70 on the season. The righty came into today with a career-high 53% groundball rate on top of his 23% K-rate and should be considered a possibility for a role in the Royals bullpen within a year or so. Outfielder Alfredo Escalera's three-run home run off former Royals pitching prospect Aroni Nina was the key hit in this one.
Alfredo Escalera 1-3 HR, 3 RBI, BB
Anderson Miller 2-4 R
Samir Duenez 0-5
Andrew Edwards 3 IP 1 H 1 R 1 ER 1 BB 2 K 43/25k 6-0 GO-FO
Potomac Nationals 4 Wilmington Blue Rocks 1
The two sluggers at Wilmington do things in a much different way which makes their path an interesting one to compare going forward. The Royals minor league leader in home runs, Chris DeVito came into the High-A game with a sub 7% walk rate and sub 19% K-rate with around a 20% line drive rate with Wilmington. This is a different approach to what Chase Vallot employs, the catching prospect at High-A has hit at just 15.9% linedrive rate with a 59.1% flyball rate. That extreme flyball rate leads the Carolina league and has led to 11 home runs when mixed with his 14% HR/FB record. Unfortunately, Vallot's extreme 36% K-rate has led to his overall numbers suffering so far this season but at two years DeVito's junior one can still continue to dream on Vallot.
That age combined with the premium defensive position makes Vallot a higher profile prospect obviously but his inability to make contact at a decent rate shakes things up.
Vallot 0-3 2K
DeVito 0-3
D.J. Burt 1-4 2b, RBI

Greenville Drive 6 Lexington Legends 0
Just turned 19-year-old Khalil Lee entered the night in a tie for 3rd in home runs in the South Atlantic League while also tied for first in walks accumulated. The major focus of his game in the second half should be working on contact (32% K-rate) and becoming a better baserunner. The Legends started the day in 1st or 2nd in most offensive categories in the league but the Drive held them to just three hits.
Khalil Lee 0-1 K, HBP, 2BB, CS (15)
Emmanuel Rivera 0-4
Gabe Cancel 0-4 E (13)
Meibrys Viloria 2-3 1-3 CS/Attempts
Orem Owlz 12 Idaho Falls Chukars 1
The Angels rookie squad has beaten Idaho Falls by four or more runs in four of their five games this season after this lopsided affair.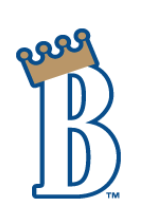 Burlington Royals 7 Danville Braves 3
Reliever Tyler Zuber is getting plenty of strikeouts (40%) but needs to attack the bottom of the zone better than he did on Saturday. Still, you want domination out of a reliever and he's showing he can get over on younger hitters.
Michael Gigliotti 3-5 2R, 2b, 3 SB
Tyler Zuber 2 IP 2 H 1 R 1 ER 2 BB 4 K 47p/29k 2-0 GO-FO
Cal Jones 2-6 2R, 2b, RBI, 2K
Jeison Guzman 1-6 3K
AZL Padres 6 AZL Royals 3
Royals 1st round pick Nick Pratto hit his first professional home run to tie the game in the eighth after connecting on a sacrifice fly earlier in the game. Stud 18-year-old Dominican prospect Esteury Ruiz walked, stole a pair of bases and scored in the first inning.
Nick Pratto
Esteury Ruiz 0-2 R, BB, 2 SB (4)
Nolan Watson 3 IP 1 H 0 R 1 K

DSL Marlins 8 DSL Royals 7
A pair of 17-year-olds worked in this one with lefty Braulio Nunez making his third DSL appearance, working two scoreless innings. Another 17 years old, Victor Medina gave up three runs (1 ER) to start this one. The Marlins walked the game off with a one-out walk followed by a pair of singles off Royals reliever Kelvin De Los Santos.
Reynin Reynoso 2-5 R, RBI
Braulio Nunez 2 IP 3 H 0 R 0 BB 0 K
Rafael Romero 1-3 R, BB