The Royals affiliates were 4-3 with wins at both complex levels.
HR Roll Call: Ryan O'Hearn (16), Logan Moon (6), Anderson Miller (9), Jon McCray (5)
BPKC Hitter of the Day: Ryan O'Hearn 3-4 2R, HR, 2b, 2 RBI

Postgame Audio from O'Hearn
BPKC Pitcher of the Day: Yender Caramo 6 IP 4 H 1 R 1 ER 0 BB 2 K 8-5 GO-FO 62p/45k
Omaha Storm Chasers 9 Colorado Springs Sky Sox 7
The Chasers built a big lead during their Tuesday afternoon contest and then had to hang on late for the win.
Starting pitcher Yender Caramo tossed six innings of efficient shutout baseball on just 60 pitches before tweaking his shoulder on the second pitch of the seventh inning. With a 7-0 lead at the time, it seemed as if the Chasers would cruise to a victory only to watch the bullpen struggle and end up in a dog fight. Reliever Christian Binford walked four of the five hitters he faced allowing three runs before yielding to Seth Manness who gave up five hits and three runs of his own. With their lead wavering at 8-6, the Chasers turned to reliable reliever Eric Stout to close the door, getting a four out save for his first Triple-A save.
The offense was keyed by a pair of two run home runs from Ryan O'Hearn and Logan Moon. Those hitters were on base multiple times each, accounting for seven of the nine runs scored in the game for Omaha.
Ryan O'Hearn 3-4 2R, 2b, HR, 2 RBI
Cheslor Cuthbert 0-3 R, BB
Eric Stout 1.1 IP 0 H 0 R 0 ER 1 Bb 1 K 2-1 GO-FO 23p/15k
Springfield Cardinals 8 NW Arkansas Naturals 3
The struggles to Josh Staumont's season continued in this game versus Springfield. He threw just 38 strikes on 81 pitches in this one for Staumont who walked five hitters in just four innings while allowing five runs on seven hits. After three innings of shutout ball from Zach Lovvorn helped NW Arkansas claw within a couple runs, reliever Yunior Marte was roughed up for three runs on a pair of home runs to put the game out of reach.
A pair of hitters moved up from Wilmington had good nights at the plate with Nicky Lopez collecting three hits and Anderson Miller connecting on a double and a home run.
Nicky Lopez 3-5
Samir Duenez 1-4 R, BB
Donnie Dewees 0-4 BB
Anderson Miller 2-5 2b, HR, 3 RBI, OF Assist
Potomac Nationals 7 Wilmington Blue Rocks 3
The Rocks Scott Blewett kept them in the game despite less than his best stuff, working around three first inning runs and nine hits to limit the damage against to four runs in seven innings. This gave the lineup some time to pull within a couple runs but an 0 for 8 night with runners in scoring position and reliever Walker Sheller's three runs allowed ultimately blew the game for Wilmington.
Brandon Downes 0-4 BB
Chris DeVito 3-4
Chase Vallot 1-2 2b, RBI, BB
Scott Blewett 7 IP 9 H 4 R 4 ER 2 BB 4 K 7-5 GO-FO 88p/57k
Idaho Falls 6 Missoula Osprey 1
For a team that has struggled to pitch, Holden Capps has been a welcome addition. The lefty worked another scoreless outing, tossing five innings while striking out four hitters. The offense backed Capps up with three runs in the third inning, two coming on an Amalani Fukofuka triple before he scored on a wild pitch. After a run in the fifth another triple, this one from Robby Rinn plated two more to put the game well out of reach.
Holden Capps 5 IP 4 H 0 R 0 ER 1 BB 4 K 6-2 GO-FO
Amalani Fukofuka 1-3 2R, 3b, 2 RBI, SB (17)
Cristhian Vasquez 2-3 2R, 3b
Johnson City Cardinals 6 Burlington Royals 3
The Royals two pitchers were knocked around for 11 hits and six runs while the offense was limited to just six hits. Catcher Sebastian Rivero had two hits at the plate while driving in a pair of runs. The 18-year-old is doing a decent job of holding his own at the plate hitting .263/.305/.408 with a pair of home runs.
Nolan Watson 4 IP 6 H 4 R 4 ER 2 BB 3 K 68p/44k 2-2 GO-fO
Michael Gigliotti 0-2 RBI, 2 BB
Jeison Guzman 0-4 2K
Seuly Matias 0-4
Sebastian Rivero 2-4 R, 2 RBI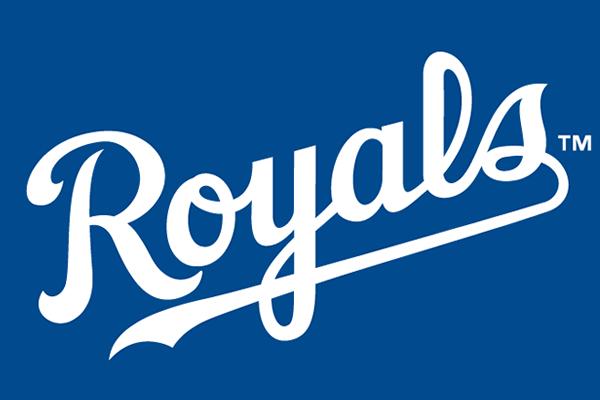 AZL Royals 5 AZL Mariners 3
The Royals 3rd round pick, Dan Tillo, took the hill again on Tuesday for the Arizona League squad, tossing three innings with one run allowed. The lefty worked two scoreless innings before a one out triple and infield single plated a run in the third inning. An Isaiah Smith double plated Mauricio Ramos and Esteury Ruiz in the fourth to give the Royals a one run lead that they would not relinquish.
Royals Latin lefty Andres Sotillet struggled in Idaho Falls but has performed well in Arizona, working five and two-thirds innings on this night while allowing two runs and striking out nine to earn the win.
Esteury Ruiz 3-4 R, 2b, SB (8), PO
MJ Melendez 0-3 BB, 1/2 CS/Att, 1 PB
Dan Tillo 3 IP 3 H 1 R 1 ER 0 BB 4 K
Cristian Perez 1-4 2R,
DSL Royals 1 DSL A's 0
The Royals Delvin Capellan is making a serious case to win DSL pitcher of the year after another solid start on Tuesday. Coming into the game Capellan had a microscopic WHIP of 0.66 and all he did in this one is lower it, allowing just one hit in his six innings of work. The righty didn't miss as many bats, as usual, striking out just one in that time but he got 11 groundouts and left with a season high innings worked for a game. The games lone run came on a two out rbi single by Edickson Soto in the fourth inning.
Delvin Capellan 6 IP 1 H 0 R 0 ER 0 BB 1 K 11-4 GO-FO
Reynin Reynoso 2-3 R, CS (10)
Ismaldo Rodriguez 0-3 3K
Wednesday's Projected Starters
Omaha RHP Luke Farrell 7-4 4.14 ERA
NW Arkansas LHP Emilio Ogando 7-6 3.86
Lexington RHP Jace Vines 9-4 2.71
Burlington LHP Joey Markus 0-1 9.45
AZL Royals LHP Marlin Willis Royals 18th Round Pick makes his debut.