A 3-4 day with late wins at Double-A and Triple-A for the Royals affiliates.
HR Roll Call: Frank Schwindel (14), Dean Anna (5), Chris DeVito (19), Freddy Fermin (1), Seuly Matias (5)
BPKC Hitter of the Day: Seuly Matias 3-5, 2R, HR, 5 RBI
BPKC Pitcher of the Day: A.J. Puckett 6 IP, 1 H, 1 R, 1 ER, 2 BB, 1 HBP, 4 K, 10-3 GO-FO, 98p/65k
Omaha Storm Chasers 6, El Paso Chihuahuas 5 – F/11
Newcomer Andres Machado was outstanding for his first five innings, facing the minimum and striking out five of six hitters faced between the fourth and fifth innings. That run would end in the sixth, however, as the right-hander would give up five quick runs on a walk, two doubles, a single and a three-run home run from Franch Cordero to give El Paso a 5-4 lead. The Chasers would quickly answer in the seventh with a run after a Ryan O'Hearn one-out double and Cam Gallagher RBI single.
The Chasers bullpen put things on ice from the sixth on as Pedro Fernandez, Sam Selman, and Eric Stout combined for six innings of shutout baseball. The Chasers would get a bases loaded walk in the eleventh from Dean Anna to take the lead and eventual win.
Ryan O'Hearn 3-5, R, 2-2b, 2 RBI, BB
Cam Gallagher 3-5, RBI, BB
Cheslor Cuthbert 1-6, R
Pedro Fernandez 2 IP, 1 H, 0 R, 1 BB, 2 K, 38p/23k
Sam Selman 2 IP, 0 H, 0 R, 1 BB, 5 K, 33p/23k
Eric Stout 2 IP, 1 H, 0 R, 0 BB, 1 K, 24p/18k
NW Arkansas Naturals 8, Tulsa Drillers 7
One of the more interesting results took place at NW Arkansas on Sunday, but prior to that two very erratic starting pitchers threw the ball any which way possible. A pair of hard throwers in Josh Staumont and Dodgers #1 prospect Yadiel Alvarez worked the zone with the regularity of a drunk dart thrower, with each tossing a wild pitch while issuing plenty of walks in four innings of 80+ pitch work each. The Royals' Staumont gave up a pair of runs in the second frame before allowing one in the fifth and leaving with two on that both came across on reliever Tim Hill.
The Dodgers affiliate led 7-4 into the bottom of the ninth when the Naturals got a hit by pitch and back to back walks to load the bases against closer Corey Copping. After Nick Dini's two-run single and Nicky Lopez's single tied the game, Tulsa's manager Ryan Garko, managing his last game for the affiliate, turned to his left fielder Blake Gailen to pitch to Anderson Miller. A weird decision to say the least for the future University of Pacific head coach who announced he was taking the job ahead of his last game for Tulsa. The results were what one would expect, with Miller lining a double to walk the game off for the Naturals.
Nicky Lopez 3-4, 2R, 2b, RBI, HBP
Paulo Orlando 2-2, 2b, 2 RBI, BB
Samir Duenez 1-4, RBI
Donnie Dewees 2-4, R, RBI, HBP, 2 SB (18)
Josh Staumont 4 IP, 4 H, 5 R, 5 ER, 3 BB, 5 K, 1-4 GO-FO, 81p/41k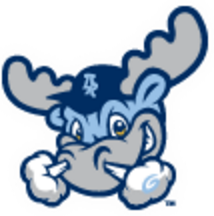 Game 1: Frederick Keys 4, Wilmington Blue Rocks 3
The Royals top pick from the 2016 draft gave up a solo home run in the first inning before settling down and finding a groove versus the Frederick Keys. That hit would be the only one allowed for A.J. Puckett as the first year Blue Rock kept the Keys hitters from elevating his pitches, earning 10 groundouts and striking out four against two walks and one batter that he plunked in his final inning of work. The Rocks would give Puckett a 3-1 lead with RBI singles by Jecksson Flores and Brandon Downes in the second inning and a solo home run by Chris DeVito in the seventh.
Unfortunately for the Rocks, reliever Franco Terrero couldn't close things out, allowing three runs in the bottom of the seventh inning of the shortened doubleheader game to take the loss.
A.J. Puckett 6 IP, 1 H, 1 R, 1 ER, 2 BB, 1 HBP, 4 K, 10-3 GO-FO, 98p/65k
Chris DeVito 2-4, HR
Chase Vallot 0-3, BB, 2 K
Brandon Downes 2-4, RBI
Game 2: Frederick Keys 2, Wilmington Blue Rocks 1
In the second game, the Rocks went 0 for 8 with runners in scoring position and reliever Matt Tenuta gave up a run in the sixth inning that broke a 1-1 tie and handed Wilmington another loss.
Brandon Downes 0-1, 3 BB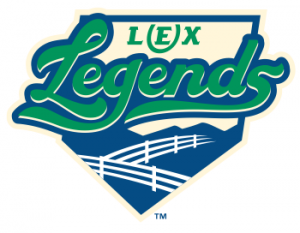 West Virginia Power 7, Lexington Legends 1
The Legends lost their sixth game in seven tries as the offense continued their scuffles. Over the last five games, the usually reliable Lexington bats have put up two or fewer runs in every game, with the squad scoring just one run on three hits. Starter Garrett Davila gave up five runs (3 ER) in six innings on six hits and four walks to take the loss and drop his record to 6-6 on the season.
Khalil Lee 0-4, K
Emmanuel Rivera 0-4, 2 K
Helena Brewers 10, Idaho Falls Chukars 5
The Chukars Julio Pinto couldn't match his effort last time out, allowing a pair of home runs and five runs total over four innings of four hit and four walk baseball. Reliever Jeremy Gwinn didn't fare much better, allowing a home run and five runs of his own in three innings. The Chukars offense fell short, hitting one home run and scoring five runs on eleven hits of their own.
Travis Jones 2-4, 2R, 2b, SB (6)
Amalani Fukofuka 1-5, 2b, K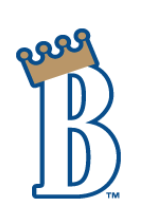 Burlington Royals 10, Bristol Pirates 9
The Royals put up 10 runs in the first three innings, then were forced to hang on. Outfielder Seuly Matias blasted his fifth home run of the year in the first, plating three runs as part of this 3-5 day with five driven in. Those three hits were part of a 15 hit effort by the offense. Pitchers Nolan Watson, Felix Familia and Luis Alcantara all gave up two or more runs in three innings or less, with Watson allowing four in three innings. Fortunately, reliever Tyler Zuber worked a scoreless ninth to save his third contest and secure the win for Burlington.
Seuly Matias 3-5, 2R, HR, 5 RBI
Michael Gigliotti 3-4, 2R, RBI, BB, CS (3)
Sebastian Rivero 1-4
Tyler Zuber 1 IP, 1 H, 0 R, 0 ER, 0 BB, 0 K, 11p/8k