Reviewing the Trade – The Royals made a move on Monday, flipping a controllable and injured pitcher in Matt Strahm, struggling lefty Travis Wood and rookie league infielder Esteury Ruiz in exchange for Trevor Cahill, Brandon Maurer, and Ryan Buchter. Checkout what David Lesky wrote about it here.
In my opinion, the loss of Strahm hurts some but the Royals are trading from a point of strength with Scott Alexander and Mike Minor in the majors alongside Eric Stout and Richard Lovelady knocking on the door for the affiliates. The biggest loss here is Ruiz who, with his continued results in the DSL and AZL, might actually be a top-5 bat in this system despite me rating him outside the Top 30 while I waited for the AZL season. Someone in the industry comped him to Alphonso Soriano with that type of strength in the bat. The kid is a quick twitch athlete and will be missed to go alongside the future rookie grouping of Seuly Matias and Sebastian Rivero. That said, if you're going to give up a minor league player in the complex league for a major leaguer then you do it if it could be the difference between a playoff appearance or not. It's a loss, but it's one that can be replaced next year with the addition of draft picks and international money rather quickly.
The affiliates went 1-5 on Monday.
HR Roll Call: Frank Schwindel 2 (16), Mauricio Ramos (8), John Brontsema (4), Logan Gray (2), Brewer Hicklen (3)
BPKC Hitter of the Day: Frank Schwindel 2-4, 2 HR, 4 RBI
BPKC Pitcher of the Day: Adan Frias 5 IP, 0 H, 0 R, 0 ER, 0 BB, 6 K, 4-4 GO-FO
El Paso Chihuahuas 14, Omaha Storm Chasers 6
With player movement all over the place, the Storm Chasers were forced to call up a pair of pitchers from Low-A and use their usual position players to get through their game against El Paso. Omaha used Miguel Almonte to start, but the righty didn't fare well, allowing three runs in his three innings. The game really got away from Justin Camp when he allowed five runs in just two-thirds of an inning.
The offense was in the game until the sixth after Frank Schwindel clubbed a pair of home runs, but Brayan Pena and Dean Anna couldn't continue to shut the door.
Cheslor Cuthbert 1-3, R, 2b, 2 BB
Jorge Soler 0-5, 2K
Ryan O'Hearn 1-3, R, RBI, 2 BB
Miguel Almonte 3 IP, 7 H, 3 R, 3 ER, 0 BB, 3 K, HR, 48p/33k, 2-2 GO-FO
Arkansas Travelers 4, NW Arkansas Naturals 3
The Naturals bats were flummoxed by starter Anthony Misiewicsz for eight innings. The Angels prospect limited them to four hits, three of which didn't even leave the infield, and just one walk of shutout baseball.
That put the squad in a 4-0 hole after Emilio Ogando gave up three runs (one earned) in his seven innings and Richard Lovelady gave up a run in his inning. That insurance run proved to be the difference after Mauricio Ramos hit a three-run home run in the ninth, but the Naturals could get no more.
Richard Lovelady 1 IP, 1 H, 1 R, 1 ER, 2 BB, 1 K, 30p/15k, 1-1 GO-FO
Nicky Lopez 0-4, K
Samir Duenez 1-4, R, 2b
Donnie Dewees 0-2, R, 2 BB
Anderson Miller 3-4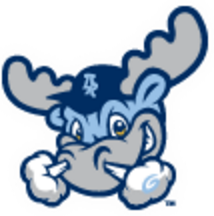 Wilmington Blue Rocks 1, Salem Red Sox 1 Susp/6
The Blue Rocks game was suspended after five and a half innings. Starter Scott Blewett was solid in his six innings, allowing one run on four hits with one allowed and five strikeouts.

West Virginia Power 8, Lexington Legends 7 – F/11
The two teams traded punches for eleven innings until West Virginia got the final knockout punch with a run in the bottom of the inning to floor the Legends.
Lexington took a one run lead into the ninth, but reliever Arnaldo Hernandez gave up his second home run of the game to send things into extras. In the eleventh, reliever Vance Tatum gave up a leadoff double and a one out single to take the loss.
Khalil Lee 2-6, R, 2 K, SB (17)
Emmanuel Rivera 3-4, 3R, 3-2b, RBI
Meibrys Viloria 1-4, RBI, 1-1 CS/Att
Marten Gasparini 2-5, K, SB (14)
Idaho Falls Chukars 14, Missoula Osprey 7
All nine batters in the lineup had at least one hit in the game, and the pitching staff did enough to earn the win for the Chukars on Monday night.
The Idaho Falls offense collected 19 hits, walked nine times and kept the line moving with sixteen singles in the game that saw them go 11 for 26 with runners in scoring position.
Freddy Fermin 4-5, 3R, 2b, 4 RBI, BB
Amalani Fukofuka 1-5, 2R, BB, 3K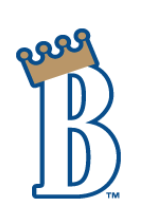 Johnson City Cardinals 4, Burlington Royals 1
The Royals went 0 for 11 with runners in scoring position while starter Carlos Hernandez allowed a pair of home runs to drop the first game in their series in Johnson City.
Seuly Matias 0-3, BB
Dennicher Carrasco 0-3, BB
Michael Gigliotti 1-3, 2b, BB
Jeison Guzman 1-3, BB, 2 CS (2)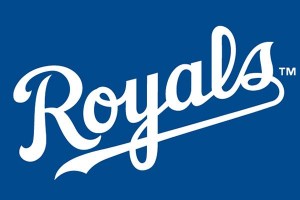 AZL A's 4, AZL Royals 3
A walk and error opened the door for the A's in the ninth, and a three-run home run kicked it in for a comeback win. The Royals had a 3-1 lead to that point after a Brewer Hicklen solo home run and a two-run fifth inning.
Marlin Willis 2 IP, 0 H, 0 R, 0 ER, 1 BB, 1 K
Cristian Perez 2-5, R, 2b, E (7)
Nick Pratto 2-3, RBI, SB (6)
MJ Melendez 0-3, BB, 0-1 CS/Att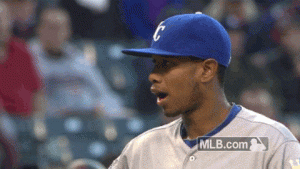 DSL Red Sox 7, DSL Royals 0 – F/11
The Royals and Sox went to extras tied at zeros but a seven run eleventh put the game away for the bad guys.
Adrian Alcantara 4 IP, 4 H, 0 R, 4 K
Reynin Reynoso 1-5