Royals affiliates went 3-4 on Tuesday despite a sweep at High-A.
HR Roll Call: Frank Schwindel (17), Chase Vallot (12), Logan Gray (3), Cal Jones (2)
BPKC Pitcher of the Day: Jake Kalish 5 IP, 5 H, 0 R, 0 ER, 1 BB, 2 K, 80p/50k, 7-1 GO-FO
BPKC Hitter of the Day: Oliver Nunez 3-3, R, 2b, SB (11)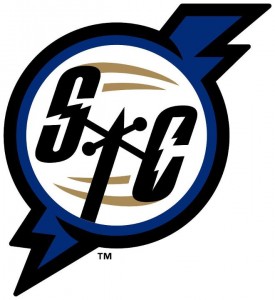 Omaha Storm Chasers 5, Albuquerque Isotopes 1
The Chasers hottest bat kept rolling and the squad got another good appearance by Onelki Garcia. Designated hitter/first baseman Frank Schwindel hit his eighth home run in his 10 last games played, hitting a solo home run in the fourth and driving another in the seventh with a single. Additional runs were scored in the fourth and seventh innings and Garcia combined with three additional pitchers to limit Aburquerque to just a first inning run.
Cheslor Cuthbert 0-2, BB
Ryan O'Hearn 0-1
Kyle Zimmer 0.2, IP 1 H – He left the game with undisclosed injury.
Eric Stout 0.1 IP, 0 H, 0 R
Arkansas Travelers 5, NW Arkansas Naturals 0
The Naturals couldn't get a run across after being limited to seven singles. Starter Jake Kalish kept them tied over five innings, but reliever Zach Lovvorn gave up a run in his inning of work and four unearned runs came across on Jake Newberry to put the game out of reach.
Nicky Lopez 0-4
Samir Duenez 0-4
Donnie Dewees 1-1
Anderson Miller 0-4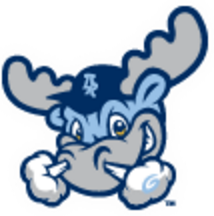 Wilmington Blue Rocks 3, Salem Red Sox 1 – F/10
The Rocks walked off to end the suspended game in the tenth inning when Chase Vallot smashed his 12th home run of the season.
Chase Vallot 1-3, HR, 2 RBI, 2BB
Brandon Downes 1-4, R, 2b, 2 K
Chris DeVito 0-5, 3K
Scott Blewett 6 IP, 4 H, 1 R, 1 ER, 1 BB, 5 K, 5-4 GO-FO, 78p/51k
Wilmington Blue Rocks 6, Salem Red Sox 4
The Rocks new addition, Jace Vines, struggled in his first inning of his first Carolina League start, giving up four runs in the first before settling down. The righty settled down retiring 11 of 12 that he faced from the first through fourth before getting into a jam in the fifth and getting bailed out by Walker Sheller.
Luckily for Vines, the Rocks offense scored three in the first inning on hits by Wander Franco, Brandon Downes, and Colton Frabasilio to pull within one before taking the lead in the sixth. In that sixth inning, wayward throws by Salem helped give the Rocks the lead. To start the inning, two hit-by-pitches put runners on before a throwing error gave Wilmington the lead after D.J. Burt had tied the game with a RBI single.
Brandon Downes 2-4, R, 2b, RBI
Chase Vallot 0-2, R, BB, HBP, K
Jace Vines 4.2 IP, 5 H, 4 R, 4 ER, 4 BB, 3 K, 8/2 GO-FO, 96p/50k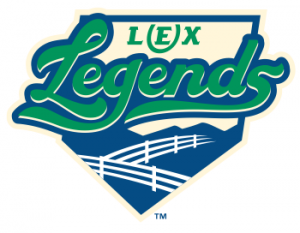 West Virginia Power 7, Lexington Legends 3
The Legends mid-July swoon continued with the sweep at the hands of the Power on Tuesday. The loss for Lexington was their eighth in nine games as lefty Andre Davis got tagged for six runs in five innings. The offense went 3 for 12 with runners in scoring position, and leadoff hitter Khalil Lee's rough July continued with an 0 for 5 night with a pair of strikeouts. The Royals top 5 prospect has seen his average plummet with a .174 average in the month.
This type of rough month is typical for a player in his first year of full-season ball and should not be paid major weight. Rather, look for any adjustments Lee might make the rest of the season and into next year to see how he can mentally handle the failure.
Khalil Lee 0-5, SB (18), 2K
Marten Gasparini 1-4, R, SB (15)
Emmanuel Rivera 1-4, RBI
Missoula Osprey 8, Idaho Falls Chukars 6
Lefthanded starter Holden Capps took his first loss in the Pioneer League, giving up six runs on six hits and three walks over just 3.1 innings. The Chukars couldn't overcome the eight runs by Missoula despite 13 hits and five walks by Idaho Falls, falling a couple runs short.
Amalani Fukofuka 2-4, 2R, 2b, RBI, BB
Logan Gray 1-5, HR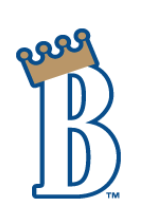 Johnson City Cardinals 5, Burlington Royals 2
The Royals went 0 for 8 with runners in scoring position and reliever Joey Markus's struggles continued in Burlington's loss to Johnson City.
Michael Gigliotti 0-3, BB
Seuly Matias 0-4, 3K
Jeison Guzman 1-3
Cal Jones 1-3, HR, 2 RBI, 2K
Wednesday Probables:
Omaha – Eric Skoglund
NW Arkansas – Corey Ray
Wilmington – Jared Ruxer
Lexington – Off
Idaho Falls – Janser Lara
Burlington – Sal Biasi
AZL Royals – TBD